Memphis Grizzlies vs Portland Trail Blazers Pick August 15, 2020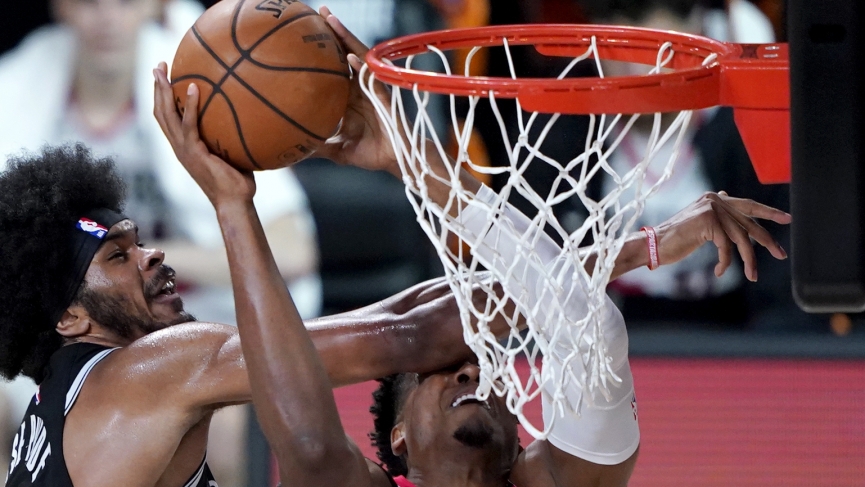 We are jumping right into my Memphis Grizzlies vs Portland Trail Blazers pick for today's game. The Grizzlies finished 9th in the West and the Blazers finished 8th in the West which has led to this play-in game between them. If Portland wins this game, they would advance to a first-round playoff matchup with the #1 seed in the West the Los Angeles Lakers.
If Memphis wins this game they would earn a second consecutive game against Portland on Sunday and the winner of that game would then advance to the first round of the NBA Playoffs to take on the LA Lakers starting on Tuesday.
Win Now, Rest Later
The above title should be the mantra for the Portland Trail Blazers as they prepare for their play-in game against the Memphis Grizzlies on Saturday. Memphis has to win this game to have any chance and even then a Grizzlies win only guarantees them a second straight game against the Blazers which they would also have to win.
There are two schools of thought here. One is that Portland needs some rest especially for Damian Lillard and C.J. McCollum who play so many minutes in each game and the Blazers would be well advised to win today and get the extra day of rest prior to the start of a potential series against the LA Lakers. The other is Portland may not be as desperate or urgent to win this game as Memphis because the Blazers have a second chance to get it right and punch their ticket to the playoffs even if they lose this game although that would force them to have to play an extra game.
Portland has two chances to get it right. I would think Portland will want to end it on Saturday. That's the approach and mindset I believe they will be taking. Whether or not, they can win and also cover as 6 point favorites is another story.
Portland has been all business throughout this regular season slate here in Orlando going 6-2 SU and ATS in their 8 games bolstered by a finally healthy team particularly in their frontcourt which had been hit hard by significant injuries earlier in the season to Jusuf Nurkic and Zach Collins who have both returned to the floor and made big contributions to the recent success and turnaround of the Blazers.
Portland's inside, outside balance is very difficult to match up against as now they possess so many different weapons that can beat you on any given night and they can become a nightmare for any opposing defense. The Blazers have scored at least 110 points in every game since the restart with that lowest output coming against the Houston Rockets which was also the one and only Portland game to stay under the total here in Orlando.
Restoring The Roar
Memphis has struggled here in Orlando going 2-6 SU and ATS in their 8 games but finally got a win against Milwaukee in their last game albeit that came against a Bucks squad with very little to play for that rested everybody. Nevertheless, it does give the Grizzlies a much-needed shot of confidence prior to this play-in game. Memphis has been a disjointed group at both ends of the floor and their rookie point guard Ja Morant hasn't necessarily shot the ball well as he is shooting just 39.4% from the floor for the Grizzlies.
Memphis is also adjusting on the fly to playing without Jaren Jackson who suffered a season-ending torn meniscus injury in Memphis third game here in Orlando which was a significant blow to this team. The good news for Memphis heading into this game is that one of their best team performances here in Orlando came against Portland when these teams met head-to-head in late July in the first game for both teams since the restart. Memphis took Portland to OT and could have won that game had they not squandered a double-digit 3rd Quarter lead.
Memphis Grizzlies vs Portland Trail Blazers pick
I believe Portland is the better team and will win this game but there is not a whole lot of interest for me in laying -6 to find out. The Blazers have been playing a bunch of tight, down to the wire games and this one could be another one of those. I was on Portland when they faced Memphis back in July and they were short 3 point favorites in that game. Now they are -6 today so I am not sure the value is with them.
I am going to bet this game over the total of 232.5 for a small wager. That is my strongest stance on this game. I think Portland is guaranteed to score at least 120 points in this game and there's a solid chance Memphis can get themselves to at least 115 in my opinion as well which would send this game over the total. The previous meeting in July between the Grizzlies and Blazers was that 140-135 OT thriller and hat game had 248 total points scored prior to OT. I don't think we will see that many points today with more on the line but I believe we still get enough points to send the game up and over the 232.5 total for this game.