Los Angeles Clippers vs Denver Nuggets Pick – Game 7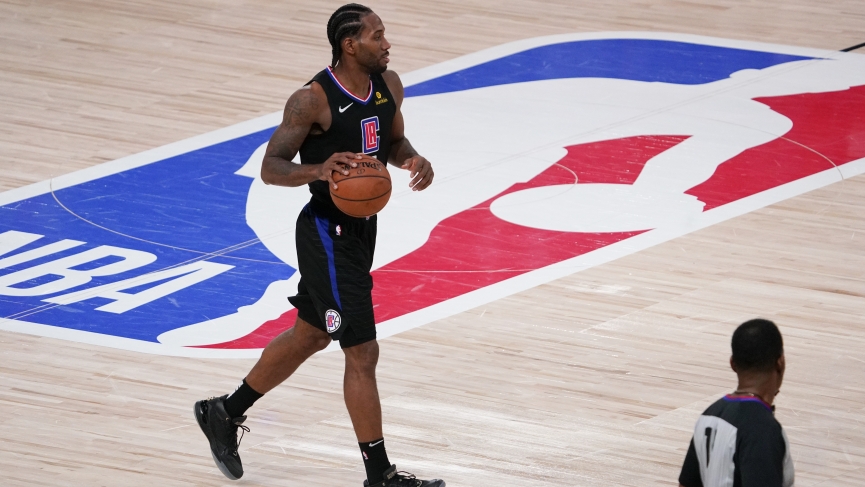 OddsHQ's Los Angeles Clippers vs Denver Nuggets Pick – Game 7: Kawhi Leonard finds himself in yet another Conference Semi-Final Game 7. The Nuggets and Clippers match up well, and if the Clippers want to advance, they will have to push the pace against this slow-rolling Nuggets team. 

| | | |
| --- | --- | --- |
| NBA Betting | LA Clippers | Denver Nuggets |
| Best Odds | -7.5 (-105) | +7.5 (-109) |
| Total | Over 207.5 (-110) | Under 208 (-110) |
| Where/When | The Arena, FL | 9:00 PM EST |
Do or Die, Game 7
The Denver Nuggets are coming off a huge game 6 win, to even this series at 3. All of the pressure in the world will be on the Los Angeles Clippers tonight when they face the Denver Nuggets in a huge game 7 match up. Everyone thought the Clippers would win this series easily and head to the western finals to face off against the Los Angeles Lakers, but the Denver Nuggets have other things planned. The Nuggets are the underdog in this series so they have nothing to lose. Denver is playing with house money and will be giving it their all tonight. They won game 6 after being down by more then 15 points so they know even if they do go down early, they can make a comeback with the great team they have. If Denver wants to win this game and move onto the next round, they are going to have to slow the pace down just as they did in game 6.
Clippers Must Push the Pace
The Clippers are ranked 4th on offense when it comes to points per game so if the Nuggets get into a shoot out they are going to get blown out. As I mentioned in my last article the Denver defense and Nikola Jokic will not let that happen. Denver matches up well against the Clippers when it comes to rebounding. The Clippers are ranked #3 on offense for offensive rebounds per game, and that is why they score so many points. They get a ton of second shot chances, but Denver's defense had held its own in every game. Denver's defense is ranked #4 in rebounds per game at 42.6 and I don't see anything changing today. The Clippers will shoot their shots, but Denver will be there to clean up the mess and keep this a low scoring game by taking away their extra chances below the rim. The Under is 5-0-2 in Nuggets last 7 overall games. The Nuggets know how to win and it starts with their defense.
Nuggets Have to Keep Clippers to 100 or less.
The only way for them to win this game is by holding the Clippers to less than 100 points. On the other side of the ball, we have the Los Angeles Clippers. As I mentioned in a past article, the Clippers are a good offensive and defensive team. Ranked 3rd on defense when it comes to field goal percentage per game, the Clippers force teams into shots that they don't want to take, and most of the time that is because the shot clock comes to an end. The Clippers are great at defending the pick and roll and that's why they are ranked 3rd on defense when it comes to 3 point percentage against as well. That's what Denver uses the most as well. They love to play the pick and roll and get Murray open so he has more space to make his shots. So I expect The Denver Nuggets to have a ton of tough shots which will lead this game to stay under the total.
Los Angeles Clippers vs Denver Nuggets Pick
The Under is 20-8-2 in Clippers last 30 games vs. a team with a winning % above .600. The Clippers know if they want to beat a good team, they have to play great defense. Kawhi Leonard was in this same situation last year when he was with Toronto. Leonard beat the 76ers on a buzzer-beater in Game 7 on a crazy quadruplicate bounce shot. We also have RLM (reverse line movement) on this total, and I love to follow that factor. The total for this game opened up at 211.5. The public is hammering the OVER, yet the line has dropped to 207.5. Well if the public loves the OVER at 211.5 so much, why would Vegas move the line to 207.5 and make it even better for the public? It's because the bookmakers and RSP are on the same side and we are going to hammer the UNDER in this game. The Under is 41-18-2 in the last 61 meetings between both of these teams. Both Denver and the Clippers match up very well against each other, making it hard for both teams to put up points and this game will be low scoring.
The Best Odds on the Under currently at 208 -110 (via BetAmerica)