LA Clippers vs. Dallas Mavericks Pick Game 3 August 21, 2020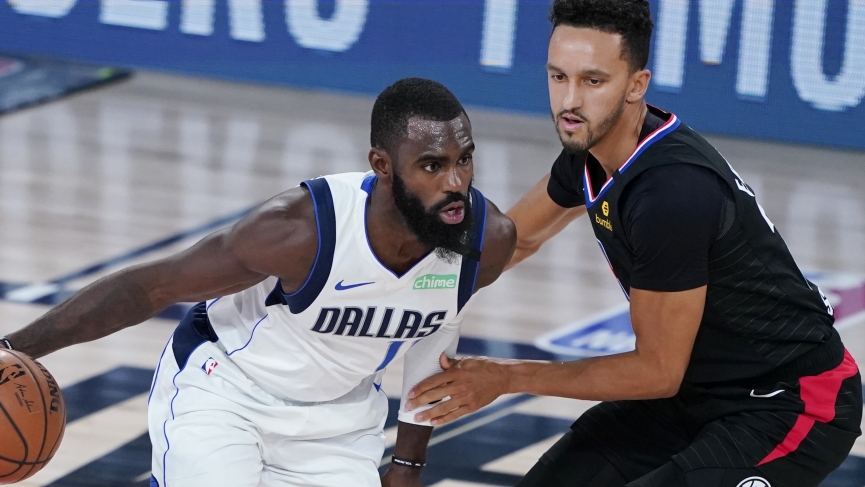 NBA Playoff Series: Los Angeles Clippers vs. Dallas Mavericks (Game 3)
Date/Time: Friday, August 21, 2020 –
Odds: -217 / +180 Total 231.5
Let's make the LA Clippers vs. Dallas Mavericks pick another winner. The Dallas Mavericks truly turned in a marvelous performance in Game 2 of this series leading the game wire-to-wire and winning outright as +6 underdogs which was a winning wager and recommendation for me here at Odds.com in Game 2 on Wednesday night.
Marvelous Mavs
The way that Dallas won that game is what is most impressive. Mavericks star player Luka Doncic got in serious foul trouble by the start of the 4th Qtr picking up his 5th foul forcing head coach Rick Carlisle to sit him down on the bench with the Mavericks nursing a narrow lead.
The Dallas bench unit stepped up in outstanding fashion picking up the slack for Doncic as Trey Burke (16 points), Seth Curry (15 points) and Boban Marjanovic (13 points) picked up the slack combining for 44 points on 19-of-28 68% shooting. They shot the ball so well especially in the 4th Qtr that it allowed Doncic to stay on the bench for well over half of the quarter while the Mavericks maintained a sizable lead throughout.
Doncic only played 28 minutes due to all the foul trouble in Game 2 but the reserves clearly stepped up and proved to be the difference at the offensive end of the court. The LA Clippers also played right into Dallas's hands with 15 turnovers committed which fueled the offensive onslaught from the Mavericks who have been one of the absolute best offensive teams in the NBA all season long.
LA Clippers aren't ready for this type of "Pat Down"
The "Pat Down" that I am talking about here is LA Clippers point guard Pat Beverley being down as in out of the lineup due to injury. Beverley didn't suit up in Game 2 and it severely hampered the LA Clippers defense not having him on the court.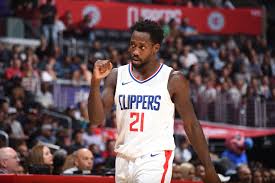 He has been downgraded to doubtful for Game 3 tonight which is a significant absence for LA as Beverley is a competent perimeter shooter but more than anything else, his defense is something the Clippers have found very difficult to replace all season long. It shows in their defensive field goal percentage numbers and it also shows in their O/U totals record without Beverley on the floor. The LA Clippers have seen their games soar over the total at a 13-6 68% clip in the 19 games they've played this season without Patrick Beverley.
The Clippers certainly struggled at the defensive end of the court in Game 2 against Dallas without Beverley as the Mavericks shot 50% from the field along with a very impressive 13-for-29 45% shooting effort from 3 point range as well. Most of those fantastic shooting numbers for Dallas came without as much of an impact being made by Luke Doncic because of the limited minutes he played due to foul trouble. Sharing the basketball on the offensive end was an issue for the LA Clippers talked about after Game 2 as they only had 7 assists for the entire game and took too many bad shots and didn't move the basketball well enough to find those better quality shots and open looks.
LA Clippers vs. Dallas Mavericks Pick
I'm going with a side and a total wager in this game. The LA Clippers fall into a terrific situation here off a double-digit loss in which they have gone 8-1 ATS in their last 9 games after a double-digit defeat. LA is also a really strong 21-5 SU, 20-6 ATS this season following a loss. On the flip side, Dallas has some fairly miserable ATS results this season after a SU victory registering a money-losing 17-25-1 ATS record this season following a win. There are some very obvious technical trends here that point toward the LA Clippers and against Dallas here tonight and I'm going to follow those.
I'll lay the -5 with the LA Clippers as I expect them to also be much more fluid and better offensively after shooting just 44% including 10-for-34 29% from the perimeter in Game 2. Dallas is still a suspect defensive team and it will show a lot more tonight. I also like the Over in this game at 231. The 13-6 68% Over trend without Patrick Beverley this season is significant and I don't see the Clippers completely shutting down and stopping the Mavericks without him on the court. Look for a Clippers win and cover in a high scoring affair that ends up going over the total.