Jazz vs Nuggets Pick – Game 6 2020 NBA Playoffs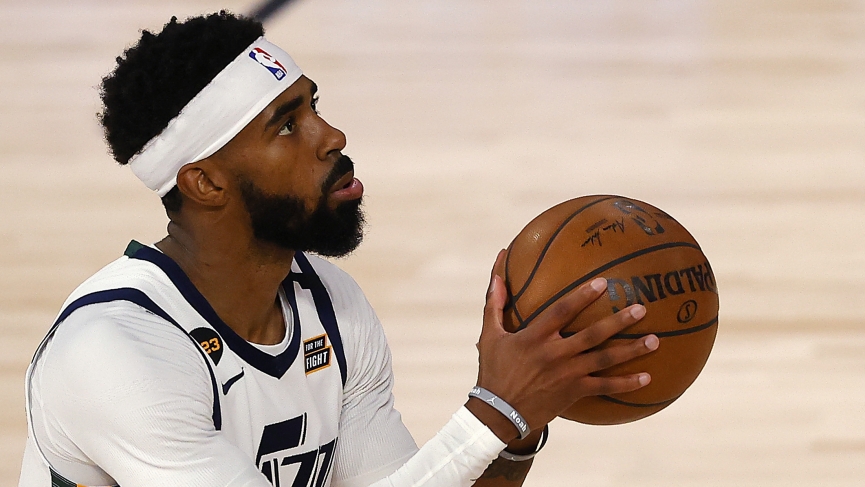 NBA Playoffs Game 6: Utah Jazz vs Denver Nuggets
Date: Sunday, August 30th, 2020 8:30 pm ET on TNT
Odds: Jazz +3/-115 Nuggets -3/-105 | Moneyline +130/-154 | Total 220
Game 6 is going to be a big one between the #3 seeded Denver Nuggets take on the #6 seeded Utah Jazz. The Denver Nuggets head into game 6 down 3-2, as they won game 5, 117-107 to keep their hopes alive and force a game 6. Murray carried the way for the Nuggets scoring 42 points. He couldn't be touched in the 4th quarter let alone the 2nd half as he scored 33 of his 42 points in the 2nd half. He hit 17 of his 26 shots and brought the Nuggets back from a 15 point deficit.
Jazz #1 job is to contain Murray
If the Nuggets want to force a game 7, Murray might have to do it again. The Utah Jazz would love nothing more than to end the series today and get ready for game 1 of the next round. In order for them to do that, they are going to have to contain Murray and make their shots from behind the 3 point line like they normally do.
I think Utah will be able to contain Murray, but not make their deep shots as they have been during the regular season, and let me tell you why. The Utah Jazz offense is ranked #1 in 3 point % per game because they are patient with their shots and only take quality ones. They are not like the Houston Rockets who throw up a 3 pointer at every chance they get. Utah shot 16-34 from the 3 point line in game 5 which is 47.1%. They do shoot at a great rate, but they don't take many of them.
Utah likes to drive the ball and then kick it out to the open man, but Denver has been protecting the 3 point line. Denver doesn't want to give Utah free points from the outside because it's already hard enough stopping Donovan Mitchell from scoring 50 points a game and when he sits out there, he is very dangerous when he starts to heat up.
Denver defense owns rebounds
Denver is ranked #4 on defense when it comes to rebounds per game. That means they are not giving the Utah Jazz second shot chances and they are just dominating the boards after a missed shot which will lead to a low scoring game.
On the other side of the ball, we have the Denver Nuggets. If they want to win this game and force a game 7, they are going to have to do the same things they did in game 5 and that's play DEFENSE. The Denver Nuggets held Utah to only 107 points. As mentioned above, its because they dominate the boards and they don't give away free points at the stripe.
Jazz vs Nuggets Pick
Denver's defense is ranked #6 when it comes to Free throw % per game. Denver doesn't give away free points by fouling players. They play good defense and attack the ball. Since Denver is in a win or go home situation, their defense is going to step up and hold Utah to under 110 points again, I expect those same things to happen in game 6 and that's why this game is going to stay UNDER the total.
We also have RLM (reverse line movement) on this total and I love to follow that factor. The total for this game opened up at 220.5. The public is hammering the OVER, yet the line has dropped a whole point to 219.5. Well if the public loves the OVER at 220.5, why would Vegas make the total even better for them at 219.5? It's because Vegas and RSP are on the same side and we are going to hammer the UNDER tonight. Below are a couple of trends I like for this game.
Key TRENDS for this game:
Under is 4-1 in Jazz last 5 games playing on 2 days rest.
Under is 9-4 in the last 13 meetings in Utah.
Under is 6-1 in Nuggets last 7 games as a road underdog of 0.5-4.5.
So for this game, RSP is taking the Denver Nuggets/Utah Jazz UNDER 219.5. We are 6-3 our L/9 article plays, so let's keep it going today!