Dallas Mavericks vs. Los Angeles Clippers Pick August 17, 2020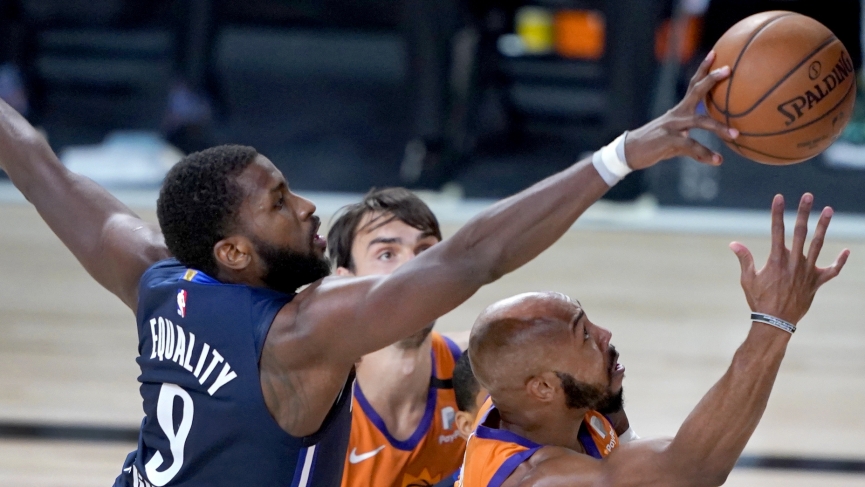 We are kicking off the playoffs with my Dallas Mavericks vs. Los Angeles Clippers pick. The Mavericks haven't won a playoff series since they last won the NBA title back in 2011 and this is brand new territory for their stars Luka Doncic and Kristaps Porzingis when it comes to playing in the postseason. The big question is will they be ready for it right out of the chute in Game 1 of this series against a very complete LA Clippers squad or will it take them at least a game to find their playoff mojo?
Is Dallas ready for playoff basketball?
I'm of the belief there could be a learning curve for Dallas who have a significant playoff experience disadvantage in comparison to the LA Clippers who have one player after another that has played in big-time playoff games in the past starting with their dynamic duo of Kawhi Leonard and Paul George.
Can the Mavericks put the "D" in Dallas?
I'm not talking about D as in Dallas. I'm talking about D as in defense when it comes to the Mavericks. They are going to need to step it up at that end of the court in this series or else this series may not last very long. Dallas struggled mightily to guard and defend throughout most of the season. In comparing these two teams defensively, there is a significant edge for the LA Clippers who are ranked 5th in the NBA in defensive efficiency while Dallas sits just 18th in the NBA in that same category.
The Mavericks usually rely on outscoring and outshooting their opponents and using that as their path to winning but what happens if suddenly you come up against an elite defensive team like the LA Clippers? The past results during the regular-season series between these two teams show that Dallas had some of their worst offensive games against the Clippers. LA swept the season series going 3-0 SU and ATS against Dallas and they won those games by an average of 11 points per game and one of those losses came just a couple weeks ago here in Orlando as the Clippers rolled past the Mavericks 126-111 back on August 6th.
Will injuries "clip" LA for Game 1?
The LA Clippers will have Montrezl Harrell back for Game 1 of this series tonight although they may be forced to play tonight without Patrick Beverley and Landry Shamet who are both currently listed as questionable for this game. The good news is that the LA Clippers have a loaded backcourt if Beverley doesn't play. They would miss Beverley's defense for sure from the position but they still have quite a bit of depth there with the likes of Reggie Jackson and Lou Williams fully capable of stepping up and playing increased minutes. The LA Clippers have a roster littered with quality depth so they are better able to perform well and withstand injuries that certain other teams in the NBA.
Mavericks vs Clippers Pick
I was impressed with the LA Clippers down the stretch of the regular season as they won and covered four of their last five games including wins against Portland, Denver, and Oklahoma City. The only loss was against Brooklyn during that span in a game where Paul George and others did not play. With Kawhi Leonard and Paul George on the court together, the LA Clippers showed an ability to not only win but do so in dominating fashion.
The LA Clippers had a whopping +12.1 point differential over their opponents this season in games where Kawhi Leonard and Paul George both played. The defense they both bring to the table is likely to cause all sorts of problems for Luka Doncic and I am sure head coach Doc Rivers will do everything to design a game plan to force someone else to beat them other than Doncic. It's definitely worth noting that Dallas didn't play well here in Orlando in their eight regular seasons.
The Mavericks were a disastrous 2-6 SU, 1-7 ATS in their 8 games here in the bubble and the only victories came against Sacramento in OT and a disinterested and disengaged Milwaukee team that had already secured the #1 seed in the Eastern Conference. I think this could be a bit of a baptism by fire night for Dallas with Doncic, Porzingis, and others playing in their very first playoff game against an LA Clippers squad with aspirations of winning a championship. The defensive discrepancy between these two teams is very noticeable and I expect it to show. I'll lay the points with the LA Clippers here in Game 1.