Boston Celtics vs. Memphis Grizzlies Pick – August 11, 2020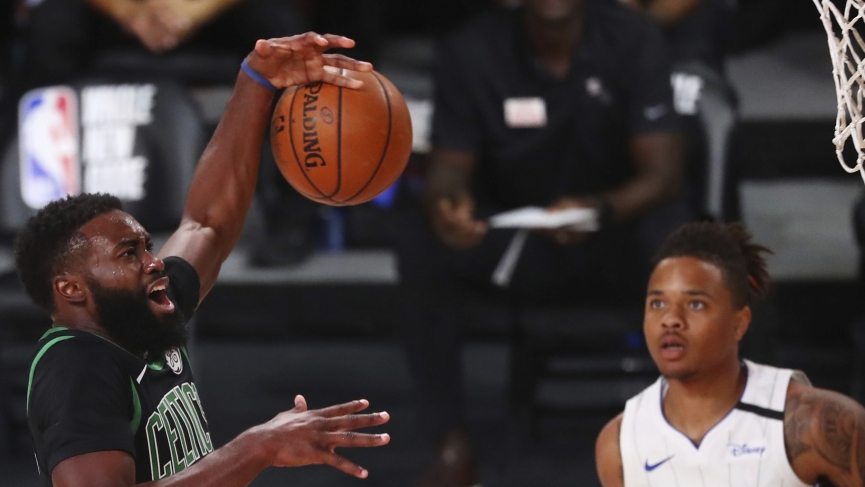 Memphis has not put their best foot forward here in the Orlando bubble as the Grizzlies who were once comfortably in the 8th seed in the Western Conference are now just half a game ahead of Portland, one game ahead of Phoenix and two games ahead of San Antonio. Let's jump into my Boston Celtics vs. Memphis Grizzlies pick.
Restoring the "Grizz" roar
I expect to see a sense of urgency from the Grizzlies tonight and in their last couple regular-season games. Despite the 1-5 SU and ATS skid here in Orlando, I did see progress with this Memphis team in their most recent game despite a 9 point loss against the defending NBA champion Toronto Raptors. The Grizz defense has been a weak spot for them but they brought a much more concerted effort at that end of the court in their last game.
Memphis increased their intensity level significantly and showed some resolve in battling back from a double-digit deficit to make it interesting late in the game. The Grizzlies have struggled to adjust without Jaren Jackson on the floor. He suffered a season-ending torn meniscus injury but they've now had a few games to get used to playing without him and I there are some positive quotes coming from Memphis and their head coach Taylor Jenkins: "I thought our guys brought it today, and we learned a lot in this game against an aggressive defense."
Boston 'Not So' Strong today?
Boston has had an up and down ride in Orlando but the Celtics have won three straight games against Brooklyn, Toronto, and Orlando entering tonight. I get the sense this could be a bit of a flat spot for the Celtics who are now officially locked into the #3 seed in the Eastern Conference and coming off the OT nail biter win on Sunday against the Magic. Although it hasn't been confirmed yet, I believe that Boston head coach Brad Stevens will opt to rest some of his starters or at the very least limit their minutes in this game tonight against Memphis after Kemba Walker played 31 minutes, Jaylen Brown 38 minutes, Gordon Hayward 39 minutes and Jayson Tatum 41 minutes in the OT victory against Orlando. We saw Denver rest all their starters in the 4th Qtr against the LA Lakers last night following an OT win against Utah just two days earlier which is the same situation the Celtics find themselves in tonight.
Boston Celtics vs. Memphis Grizzlies Pick
I like this spot for the Memphis Grizzlies tonight as they try to ramp up their game. I'm not convinced we get the 'A' game tonight from the Boston Celtics nor their starters in the game for the entire duration of the game. The Grizzlies can clinch at least a spot in the play-in series this weekend for the last playoff spot in the Western Conference if they beat the Boston Celtics tonight. I'm going to back Memphis plus the points in a spot where I think they will be more invested in this game than their opponent is a bet worth making here.