76ers vs Rockets Pick – August 14, 2020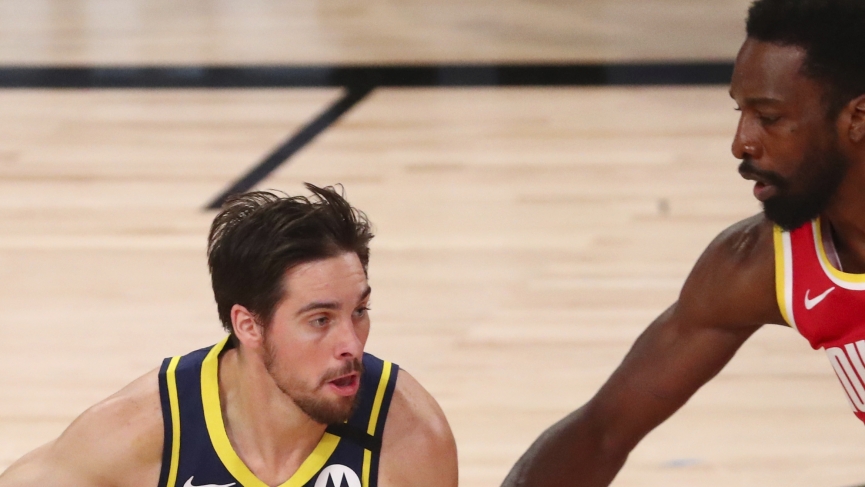 Game: Philadelphia 76ers vs Houston Rockets
Time: 9 pm ET on ESPN
76ers vs Rockets Odds: -108/-110  +/- 4 1/2
Today is the last day of the bubble and starting tomorrow, we have the playoffs. Before we focus on the playoffs, let's get into my Philadelphia 76ers vs Houston Rockets pick. We have the 42-30 Philadelphia 76ers facing the 44-27 Houston Rockets in a game that means absolutely nothing. The playoff bracket is complete, which means most of the starters will be limited for this game and that is just one of the reasons I'm focusing on it.
The 76ers have been without Ben Simmons since 8/5, when they faced the Washington Wizards. Ben left the game with a knee injury and he is now out for the rest of the season. Even without Ben, the 76ers have still been able to score. They scored 121 points in their last game out, 117 the game before against the Suns and 124 before that against Portland.
The Sixers had to play against a Portland and Suns team who were giving it their all to fight for their playoff life and the Sixers held strong. The Sixers only lost by 3 to Portland and they were in it to the very end against the Suns even though they did lose by 13. Well, now we are getting those same 76ers, playing against the Houston Rockets who have not been playing their best since joining the bubble.
We also have a 76ers team who is ranked 10th in rebounds per game on offense and should have an easy time improving those numbers tonight as the Rockets are ranked 30th in rebounds per game on defense which gives the 76ers a huge edge down low. Then we can flip those two and it's just another edge we have for the Sixers. On defense, the Sixers are ranked #1 in rebounds per game, while the Rockets are ranked 16th in rebounds per game on offense. The Sixers will dominate the boards on offense and defense and when you can win both of those battles, your chances of winning are very strong.
The Rockets had Eric Gordon come back in their last game, when they lost to the Indiana Pacers 108-104. Gordon hasn't played since getting injured in the Rockets last scrimmage game and boy did he look bad. He had 6 turnovers and missed 6 of his 9 three-pointers. No one expected him to come shooting lights out, but I do expect him to play the same exact way tonight.
Gordon is a lot better player when Westbrook plays, but since Westbrook was injured and is out for this game, that can't happen. Westbrook gives Gordon more space and more wide-open 3's. That's why the Houston Rockets are only 8-6 when he is not in the starting lineup. He is a key player for them. With Gordon not in rare form and Westbrook being out, we are are going to fade Houston and hammer this Sixers team.
For the cherry on top, we have some RLM for this game (Reverse Line Movement). The Houston Rockets game opened up at -4.5. 73% of the cash and 73% of the tickets are coming in on the Rockets and -4.5 and the line dropped to -4 and then moved back up to -4.5. The public is hammering the Rockets and -4.5 and vegas is not budging with the line. Vegas is happy with the public taking the Rockets -4.5 tonight because the 76ers cover and maybe even win this game outright. Below are a couple of key trends that I have for this game.
76ers vs Rockets Pick Key TRENDS for this game
Rockets are 4-9 ATS in their last 13 games overall.
Rockets are 3-7 ATS in their last 10 games as a favorite.
Rockets are 2-5 ATS in their last 7 games playing on 1 days rest.
Rockets are 3-8 ATS in their last 11 when their opponent scores 100 points or more in their previous game.
Rockets are 3-9 ATS in their last 12 after allowing 100 points or more in their previous game.
Rockets are 1-4 ATS in their last 5 home games vs. a team with a road winning % of less than .400.
Rockets are 1-5 ATS in their last 6 games following a straight-up loss.
Rockets are 1-6 ATS in their last 7 games following an ATS loss.
So for this game, RSP is going with the Philadelphia 76ers +4.5 for his RAZOR SHARP ARTICLE PLAY OF THE DAY and there will be some sprinkling on the 76ers ML at +170!