White Sox vs Twins Pick – September 2, 2020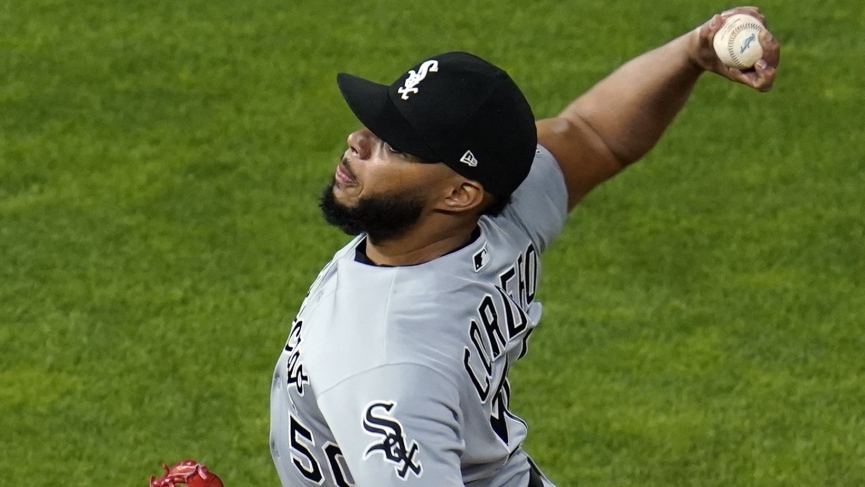 Game: Chicago White Sox (22-13) vs Minnesota Twins (20-16)
Odds: White Soxs +130 / Twins -145 / Total 9
Where: Target Field Minnesota 8pm EST 
Don't look now but the Chicago White Sox's lead the AL Central, winning eight of their last ten, the White Sox's are a bet on the team. Reynaldo Lopez will be taking the mound tonight, he's a bit of a dice game, with a small sample size to go off of. Minnesota just can't get right, they'll turn to their once upon a time ace Jose Berrios to lift them out of the ruts. We'll be fading this Twins bullpen and backing the White Sox's bats. Best Bet White Sox's Team Total Over 3.5 -139 @ DraftKings.
White Sox vs Twins starting pitching
Team

Pitcher

Inning Pitched

Batting Avg.

WHIP

FIP

K-BB %

LOB%

GB/FB

HR: FB

Hard 

Contact %

White Sox

Lopez (R)

8.000

0.313

2.000

7.010

5.000

63.400

0.820

18.200

52.000

Lopez (Away)

3.100

0.190

0.900

3.430

14.300

50.000

0.400

0.000

57.100

Twins

Berrios (R)

36.000

0.257

1.470

4.360

13.400

74.500

1.270

15.200

43.400

Berrios (Home)

21.000

0.178

1.100

3.280

21.200

80.200

1.060

11.100

34.800
Reynaldo Lopez needs innings under his belt. Chicago has a lethal pitching rotation, but verses good teams they will need Lopez to show up here. In his one road start, Lopez found something strikeouts out four and allowing two runs on one hit to the uptown rival Cubs. His runs were due to a hanging breaking ball Victor Caratini hit for an RBI double to the wall, if Lopez can find his location, and keep the long ball down, Chicago has a chance to win here. We can only hope Lopez learned his lesson in game one of the 2020 campaign when he lasted only 0.2 innings allowing four runs to these same Twins back on July 26th.   
Minnesota counters with Jose Berrios, 2-3 record on the year, Berrios has struggled against weaker hitting teams, losing to the Royals and Indians twice already. More often than not Berrios is allowing at least two runs a start, im not sure how he's going to shut down a team like the White Sox's who are mashing the baseball on the road and leading the league in wRC+. If we can get at least two runs off Berrios, our team total over 3.5 will more than likely be able to get two runs off this mediocre Twins bullpen. Berrios allowed five runs in his first start of the year to this same White Sox's lineup. Buyer beware.
White Sox vs Twins offensive production: Aug 18th- present
Offense

Batting Avg.

K %

OPS

ISO Power

BABIP

wRC+

GB:FB

HR:FB

Hard Contact %

White Sox (vs R)

0.275

24.800

0.867

0.250

0.315

135.000

1.320

25.000

46.500

White Sox (Away)

0.291

25.900

0.951

0.305

0.326

154.000

1.130

32.500

54.600

Twins

(vs R)

0.230

26.200

0.709

0.167

0.287

92.000

1.230

15.200

43.800

Twins (Home)

0.229

25.200

0.667

0.125

0.297

80.000

1.590

9.400

43.300
You cannot say enough about what this White Sox's team has done on the offensive side of the ball. Chicago is the hottest hitting baseball team in the AL. Every stat they hold is top ten in the majors, averaging over four runs a game, im not sure why the books decided to hang a 3.5, though it is juiced. I find it very difficult not to score four runs when they just tee'd off on Berrios four weeks ago. If for whatever reason Berrios holds this White Sox's lineup in check, we have a terrific chance to hit this dreadful Twins bullpen at home in 2020.
Minnesota has felt the injury bug losing Donaldson and Graver for most of the season, good news the team is optimistic Donaldson will make his return tonight against Lopez and the White Sox's. Since starting the year leading the league in home runs and hits, Minnesota has hit a wall. Nelson Cruz has decent numbers off Lopez, batting .500, and one homerun, other than that big Minnesota are not foreseeing what they have shown us in early August, our trust lies with the White Sox's and what they can do to right-handed pitching while on the road.
White Sox vs Twins pick and Bullpen relief: Aug 18th- present
| | | | | | | |
| --- | --- | --- | --- | --- | --- | --- |
| Bullpen | Innings | K-BB % | Batting Avg. | WHIP | FIP | LOB% |
| White Sox | 39.2 | 12.100 | 0.236 | 1.31 | 4.520 | 75.700 |
| White Sox(Away) | 12.200 | 9.800 | 0.182 | 1.180 | 2.900 | 80.000 |
| Twins | 52.100 | 14.800 | 0.269 | 1.510 | 4.760 | 71.400 |
| Twins (Home) | 19.000 | 7.000 | 0.286 | 1.580 | 6.500 | 70.800 |
Chicago White Sox's are a very good baseball team, numbers that drop in their favor on the road, tells me this team has the composure and the arms the win you games late, looking like the New York Yankees of the past. Im not sure how the books can give us a team total of only four runs, when they average four more than four on the year, see the same pitcher they hit for five runs at the start of the season. We'll be going to the window with Chicago White Sox's team total over 3.5 -139 in our pockets.
Injury Report: Offense Only
| | | | |
| --- | --- | --- | --- |
| White Sox | Moncada  | 3B | Day-To-Day (Leg) |
| | Garcia  | CF | 60-Day IL (Thumb) |
| | | | |
| --- | --- | --- | --- |
| Twins | Donaldson | 3B | Day-To-Day (Calf) |
| | Garver  | C | 10-Day IL (Ribs) |
| | Gordon | SS | Day-To-Day (COVID) |
Best Bet: White Sox Team Total Over 3.5 -139 @ DraftKings