Cincinnati Reds vs Chicago Cubs Pick September 9, 2020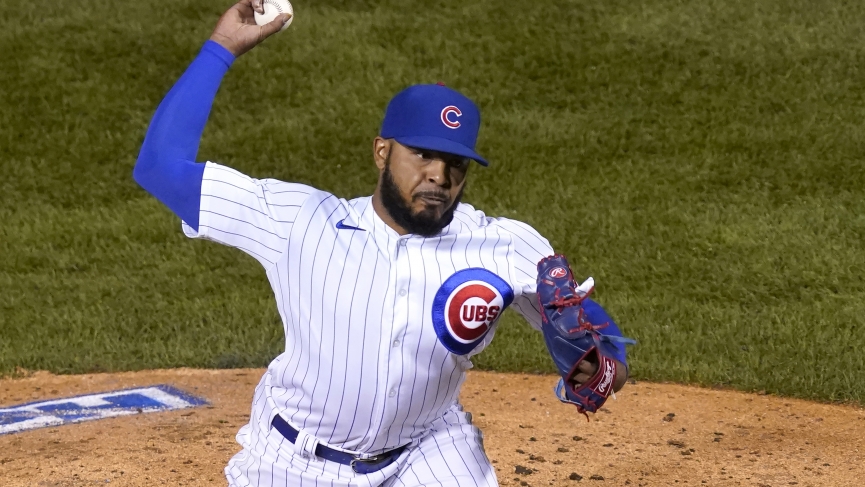 Game: Cincinnati Reds (18-24) vs Chicago Cubs (25-18)
Odds: Reds +130 / Cubs -140 / Total 8
Where: Wrigley Field Chicago 8 pm EST 
It's time to review my Cincinnati Reds vs Chicago Cubs pick that's the pitching duel of the night. Trevor Beaur brings his magic to Chicago, where he holds a .188 batting average in five games. Yu Darvish will be his counterpart, he also has been dominant against his opponent with 73 strikeouts and 17 base on balls in his career. We will have some heavy winds blowing in making no score 1st inning -135 look very appealing.
Starting Pitching
Team

Pitcher

Inning Pitched

xBatting




Avg.

xwOBA

Barrel %

Hard Hit %

Out of Zone




Swing %

Whiff %

Reds

Bauer

44.0

0.172

0.240

6.4

38.3

26.6

30.7

Cubs

Darvish

50.0

0.224

0.265

5.1

37.4

31.0

35.3
Trevor Bauer, you could say has been a bit unlucky, you would think a pitcher who has an ERA of 2.04, and WHIP 0.85 to be better than 3-3. Bauer's recent losses have been in his recent starts. Versus Milwaukee and Pittsburgh, Bauer allowed a combined eight runs in 12 innings. Bauer recently faced the Cubs during his three-game losing streak, falling 3-0 giving up only four hits, but two home runs. Bauer's foes tonight will be Anthony Rizzo and Kris Bryant, good news for Bauer Rizzo is only hitting .156 in his last three games. While Bryant has been performing below average all season long. With strong winds blowing, look for the pitching to be at the forefront.
Yu Darvish is a 34-year-old pitcher looking like he's just hitting his prime in 2020. The Japanese prodigy has 63 strikeouts and only eight bases on balls all year. Since losing his very first start to the Brewers where he allowed three runs on six hits, Darvish has bounced back mercilessly, not giving the opposition more than a run by him. Darvish is mowing batters down at an alarming rate, while not giving batter anything to hit. Our table above demonstrates just how well both Bauer and Darvish are at producing swings and misses. Darvish will need to be careful with Votto and Moustakas, both batting over .300 in their careers. Looking for a similar result when these two face off again, Darvish was near perfect giving up seven runs and just 2 walks in his six innings pitched. 
Offensive Production
Offense

xBatting




Avg.

xWOBA

Barrel %

Hard Contact

Exit Velocity

Chase %

Whiff %

Reds

0.242

0.338

8.2

36.4

88.0

24.50

27.60

Cubs

0.253

0.343

7.5

37.2

88.4

27.20

28.60
Both clubs have power throughout their lineup, right away we can tell these two clubs do not chase pitches out of the strike zone, while hitting for a solid xwOBA. Darvish will need to be careful pitching against Votto and Moustakas, collectively both bat over .300 and have xwOBA's over .400. The old crafty righty will need to bring his A game when these two come to the plate.
Good news for our under backers, Cincinnati are 15-7 to the under on the road, while Chicago is 13-9 to the under at home. With the extremely high strikeout rates from both pitchers and lights out starts by Bauer and Darvish in the first inning. We love our no score in the first inning. Here are those first innings numbers I was talking about. Bauer: (.167 BA / .481 OPS) , Darvish: (.154 BA / .368) . 
Chicago will bring two bats themselves that Bauer has struggled with in the past, that being Anthony Rizzo and Kris Bryant. Lucky for Bauer, Rizzo is only batting .154 in his last seven games. We will have an extreme amount of wind blowing in at Wrigley, they're calling for 17 MPH winds and a possible rain delay. This only helps the pitcher, even more, not allowing the batters to get comfortable in the rain. Chicago hit for power and have a near-complete healthy lineup, excluding Heyward who recently went on the injury list listed as Day-To-Day.
Bullpen Relief
Bullpen

Innings

K-BB %

Batting

Avg.

WHIP

xFIP

LOB%

Reds

133 (4th)

16.8 (5th)

.217 (7th)

1.35 (14th)

4.38 (12th)

68.2 (24th)

Cubs

140 (5th)

14.9 (10th)

.222 (9th)

1.36 (16th)

4.24 (7th)

71.6 (15th)
For the most part, both clubs have decent bullpens, not great but enough to keep your team in the game after your starter leaves with the lead. Trusting bullpens are like a current that you do not know where it leads, but you're intrigued by the possibility. That is what we have here, I would not want to pick a side here, as we have almost a wash from start to finish. 
The divisional game, the two just met weeks ago and played to a 3-0 Cubs victory, except a much similar showing. With the 1st inning numbers in our favor, both on the mound and at the plate, I believe taking no score in the first inning -135 to be a solid look with two of the best pitchers in baseball.
Players to Watch
Reds
3B Eugenio Suarez

(Last 7 Games)

6 Hits / 4 HR'S / 8 RBI'S

Cubs
C Wilson Contreras 

( Last 7 Games)

10 Hits / 1 HR / 7 RBI'S
Best Bet: No Score 1st Inning -135 @ FanDuel