Cardinals vs Reds Pick – August 31, 2020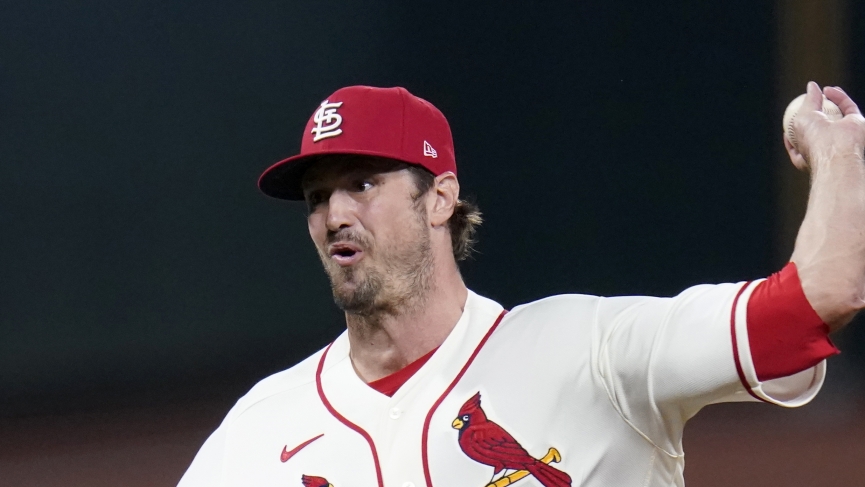 Game: St Louis Cardinals (12-13) vs Cincinnati Reds (15-19) 
Odds: Cardinals +106  / Reds -115 / Total: 9
Where: Great American Ball Park Cincinnati @ 630pm EST 
A pleasant surprise from Dakota Hudson will give the Cardinals a terrific chance at another win streak. Cincinnati will counter with Anthony DeSclafani a long time Red. His prior starts have not been that impressive, look for continued problems from Desclafani and the Reds squad. I will be betting the First FIve Team Total over 2.5 +120.
Cardinals vs Reds starting pitching
Team
Pitcher
Inning
Pitched
Batting
Avg.
WHIP
FIP
K-BB %
LOB%
GB/FB
HR:FB
Hard 
Contact %
Cardinals
Hudson (R)
19.000
0.194
1.050
4.770
<12.000
83.300
1.530
17.600
41.200
Hudson (Away)
4.000
0.143
0.750
2.390
13.300
66.700
1.500
0.000
45.500
Reds
DeSclafani (R)
17.100
0.250
1.380
5.500
5.300
67.300
1.160
15.800
45.600
DeSclafani (Home)
2.000
0.600
5.500
24.640
-5.900
29.400
0.430
42.900
71.400
Dakota Hudson made the most of his five starts, despite his 0-2 record. Do not be fooled by Hudson he owns a solid batting average, WHIP, LOB percentage, and GB: FB ratio. Hudson was able to shut down a hard-hitting White Sox's club back on August 16th in his only road start of the season. Right away this should tell you the Cardinals bullpen have been below par when Hudson's pitching. Follow up on Hudson's next two starts, he only allowed four hits in 10.2 innings of play. Bank on Hudson to hold the majority of the Reds offense in check.
Anthony DeSclafani does not fair to well when playing against this divisional opponent. Four of the nine batters in the Cards lineup hit for over .325, and combine for over six home runs. Sclafani needs something to change if he wants to rebound from his bad start, while his statistical makeup has red flags all over the place. He struggled against bad teams like the Pirates, who are near the bottom of the barrel in runs created versus right-handed pitching. Sclafani gave up nine runs on nine hits and was bullpen after only two innings. His next start was once again lacking poise, walking four giving up two runs in four innings.
Cardinals vs Reds offensive production
Offense
Batting
Avg.<
K %
OPS
ISO
Power
BABIP
wRC+
GB:FB
HR:FB
Hard 
Contact %
Cardinals (vs R)
0.235
22.300
0.704
0.129
0.291
99.000
1.010
8.800
40.900
Cardinals (Away)
0.237
22.300
0.669
0.120
0.290
84.000
1.190
9.700
41.200
Reds (vs R)
0.220
23.700
0.732
0.190
0.252
97.000
1.110
18.200
39.700
Reds (Home)
0.242
23.100
0.832
0.250
0.260
118.000
1.140
25.600
39.800
Since having their season halted by a Covid-19 outbreak, the Cards are still finding their own at the plate. Great news tonight when they get Anthony Declafani, a familiar foe. Matt Carpenter has four home runs off DeSclafani, hitting 0.448 in his career. The Cardinals follow it up with Fowler, Goldschmidt, and Bader, all hitting above 0.325 against Desclafani. St Louis has mediocre numbers during their shortened season, but we expect some positive regression from the Cardinals offense. Other than Mike Wieters, St Louis has a complete lineup one-to-nine.
Cincinnati hit for power, with a .190 ISO and .250 ISO at home. ISO, this takes into account only extra-base hits generated. The higher the ISO power, the more home runs and RBI'S a team contributes. The Reds will have to hit for base hits against Hudson, who averages 1.5 groundballs per flyball. Since Cincinnati have such a small ballpark, his GB: RB ratio really goes a long way against this hard-hitting Reds lineup. Cause for concern when focusing on the Reds is their extremely low BABIP, they will be in tough against a pitcher who allows just 0.181 batting average. Needless to say, the Redds need to get base hits if they want to work Hudson out of the game. A few players to keep an eye on for the Reds are Suarez, Moustakas, and Winker, all batting above 0.350 against Hudson.
Cardinals vs Reds Pick and Bullpen Breakdown
| | | | | | |
| --- | --- | --- | --- | --- | --- |
| Bullpen | K-BB % | Batting Avg. | WHIP | FIP | LOB% |
| Cardinals | 12.200 | 0.207 | 0.122 | 4.600 | 69.800 |
| Cardinals (Away) | 25.200 | 0.171 | 0.970 | 4.550 | 81.900 |
| Reds | 18.400 | 0.206 | 1.280 | 4.850 | 66.100< |
| Reds (Home) | 20.700 | 0.207 | 1.230 | 5.380 | 73.200 |
Both squads will see improvements playing on the road/at home. St Louis has one of the best bullpens on the road, leading the majors in K-BB percentage. This stat is huge for your bullpen, along with LOB %, if hitters are getting on base you want your bullpen to have a high strand rate. Both teams are relatively healthy and should see the best from both clubs.
Since we have improving bullpens, I recommend you focus your attention on the first five-inning, and more specifically the Cardinals team total over 2.5. We know how well St Louis hit Desclafani, and the rough past two games he's had, let's keep the pedal to the metal. St. Louis Cardinals First Five Team Total over 2.5 +120 will be a strong look.
Injury Report: Offense Only
| Team | Player | Injury | Time |
| --- | --- | --- | --- |
| Cardinals | Wieters | C | 10-Day IL (Toe) |
| Reds | Senzel | CF | 10-Day IL (Undisclosed) |
Best Bet: St Louis F5 Team Total Over 2.5 +120