Angels vs Rangers Pick – September 8, 2020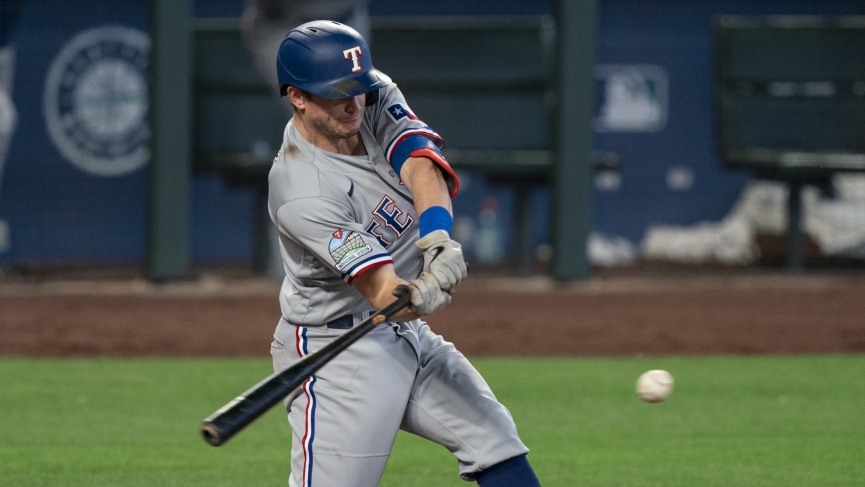 Game: Los Angeles Angels (17-25) vs Texas Rangers (13-27)
Odds: Angels -118 / Rangers +105 / Total 8
Where: Globe Life Park Texas 8 pm EST 
Let's get into my Angels vs Rangers pick. Lance Lynn has been used the most of any pitcher in 2020 with 57 innings pitched. He's had a tough time in the past when given the Angels offensive, with the bats of LA hitting of late look for Lynn to be in tough tonight. Heaney on the other hand has been solid and holds solid lifetime numbers versus Texas. The best Bet for today is the LA Angels first five ML -125
Starting Pitching
| | | | | | | | | |
| --- | --- | --- | --- | --- | --- | --- | --- | --- |
| Team | Pitcher | Inning Pitched | xBatting Avg. | xwOBA | Barrel % | Hard Hit % | Out of Zone Swing % | Whiff % |
| LA Angels | Heaney | 44.0 | 0.248 | 0.320 | 6.9 | 42.2 | 28.4 | 30.8 |
| Texas | Lynn | 57.1 | 0.211 | 0.287 | 6.1 | 38.1 | 24.3 | 26.0 |
Andrew Heaney has been a bright spot for the Angels team, Heaney will get his chance to finally pick up a victory on a team other than the Mariners. Heaney has been on cruise control in his past two starts, beating the Mariners and Padres, striking out sixteen, and allowing only one run. Texas has a below-par offense with injuries riddled up and down the lineup, Heaney just needs to continue pitching like he's been, and the Angels should have no troubles leading after five innings.
Lance Lynn has been solid in 2020, he actually has outperformed Heaney thus far. Lynn has pitched way in over his head in his first three games of the restart, giving up only one run in three games. In his past six games, Lynn has given up at least two runs a start, and an average of six hits a game. Things will only become more challenging for Lynn when faced with the Angels lineup, especially when Trout, Simmons, and Ohtani take the plate. Lynn will have to stay away from these three, he's struggled of late giving up six home runs in his last four games.
Offensive Production
| | | | | | | | |
| --- | --- | --- | --- | --- | --- | --- | --- |
| Offense | xBatting Avg. | xWOBA | Barrel % | Hard Contact | Exit Velocity | Chase % | Whiff % |
| LA Angels | 0.251 | 0.335 | 6.9 | 35.6 | 89.0 | 22.9 | 24.3 |
| Texas | 0.244 | 0.320 | 6.9 | 37.9 | 88.8 | 26.2 | 26.9 |
Recent success at the plate has helped the Angels win four of their past five games. They are batting .260 on the road when faced with a right-handed pitcher, and Lynn's recent struggles fit right into the hands of this hot offense. Trout has been on fire for the Angels, in the past week Trout has 8 Hits, 3 HR's, and 6 RBI'S. This is much of a concern for Lynn who's not been able to get Trout out in the past. Texas will solely rely on Solak who hits Heaney, another negative for a team that's in need of offense, especially against the surging Angels team. LA have won seven of their past ten, with no let-up in sight, compared to a Texas squad who are 2-8 in their past ten games. 
Texas has been in the basement when it comes to scoring runs and winning games, with a 13-27 this team is in free-fall mode. Lynn will have to be near perfect if the Rangers want to take out the Angels in their first game of a three-game set. A very important statistic from our table above would be far by the Chase, and Whiff percentages. This will detail who is chasing are forcing the ball, rather than letting it come to them. A perfect example would be the Toronto Blue Jays, their offense has a low chase percentage, which in large part reflects on their low Whiff rate. Texas is going to have to be whiffing away in my eyes, due to the fact Heaney is in the top 20 in the majors, four points better than Lynn. 
Bullpen Relief
| | | | | | | |
| --- | --- | --- | --- | --- | --- | --- |
| Bullpen | Innings | K-BB % | Batting Avg. | WHIP | xFIP | LOB% |
| LA Angels | 175.1 | 12.90 | 0.241 | 1.34 | 4.86 | 69.30 |
| Texas | 144.2 | 11.00 | 0.232 | 1.45 | 5.06 | 67.10 |
Though Texas is bad at hitting the baseball, the Angels bullpen has been used at an alarming rate. Nearly 30 more innings pitched is quite the increase, we will stay away from the Angels bullpen, and just focus on what we know from Heaney.  This is why LA is in catch up mode, blowing games late due to their flaky bullpen. 
Texas has a middling bullpen, who will have their hands full with this hard-hitting Angels lineup. Several key players out for Texas, I just can't see this team hitting Heaney, or for that sake this below-par Angels bullpen. With Lynn fading, let's focus our time on the first five innings Los Angeles Angels ML -125 @ Bet365. 
Injury Report: Offense Only
| | | | |
| --- | --- | --- | --- |
| Angels | Barreto | 2B | Day-To-Day (Shoulder) |
| | Rengifo | 2B | Day-To-Day (Thumb) |
| | Fletcher | 3B | 10-Day IL (Ankle) |
| | | | |
| --- | --- | --- | --- |
| Rangers | Choo | LF | Day-To-Day |
| | Odor | 2B | 10-Day IL ( Eye) |
| | Santana | 2B | 10-Day Il (Elbow) |
Players to Watch
| | | |
| --- | --- | --- |
| Angels | CF Mike Trout | (L7) 8 Hits / 3 HR'S / 6 RBI'S |
| Rangers | 3B Isiah Kiner- Falefa | (L7) 12 Hits / 1 HR / 1 RBI |
Best Bet: First Five Innings ML -125 @ Bet365