Louisville Cardinals vs Pittsburgh Panthers Pick 9-25-2020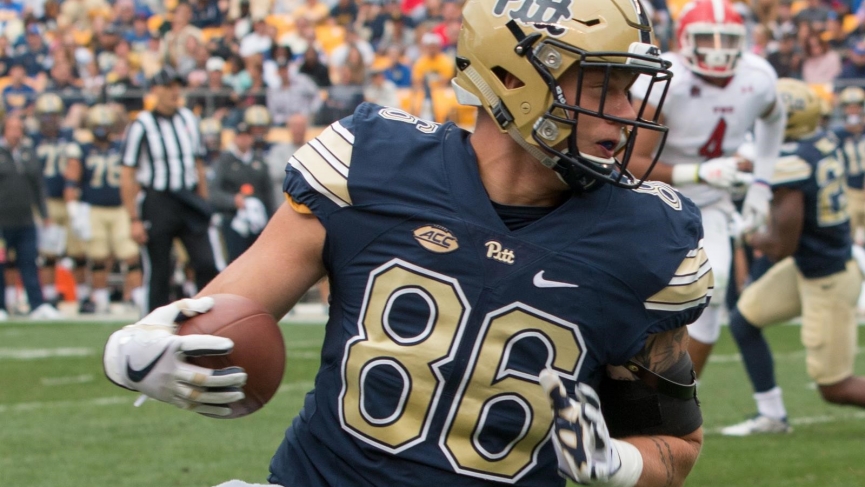 Louisville Cardinals vs Pittsburgh Panthers pick for week 4 college football betting. Two of the seven teams in the 15-team ACC Conference square off on Heinz Field, which is the home of the Pittsburgh Steelers. The Panthers are looking to go 3-0 to start the season since 2014 and have benefitted in playing their first three games at home. The Panthers have defeated Austin Peay 55-0 and covered as 26.5-point favorites to open the season. Last Saturday, they host the Syracuse Orange and battled their way to a solid 21-10 win but failed to cover the spread as 21.5-point favorites.
he Cardinals defeated Western Kentucky 35-21 and covered as 12.5-point home favorites but were sluggish early on allowing the Hilltoppers to enjoy a 10-point lead midway through the first quarter. They then were steamrolled by an excellent Miami Hurricanes squad 47-34 and were installed as 2.5-point home dogs.
The Panther Defense is Stifling
Granted, it is only two games played, but the Panthers rank best overall in the nation allowing 2.7 yards-per-play (YPPL) and allowing 0.9 yards-per-rush (YPR). By comparison, the Cardinals defensive unit rank 32 allowing 4.3 YPR and 38 allowing 6.2 YPPL. The Panthers' defensive numbers will rise from these incredible numbers, but it does not subtract one bit from the strength of this unit.
In last week's win over the Orange, the Panthers defense held them to just 170 total yards and if the offense would have executed plays at a higher level, that game may have been a 35-3 blowout. The offense missed three field goals and lost two fumbles. The Panthers are 7-3 straight-up and 7-3 against-the-spread (ATS) following a game in which they allowed an opponent to gain 175 or fewer total yards. The last time they turned this trick was in a 17-14 home win against the University of Delaware in Week 5 of the 2019 season. They failed to cover the spread as 27-point favorites.
The Louisville Offense and the Key to a Panther Win
The Panthers defense had better keep a close eye on the Cardinals WR Tutu Atwell, who caught eight passes for 114 and two touchdowns. Cardinals QB Malik Cunningham had a strong game in the Hurricane loss throwing three touchdowns and gaining 307 passing yards but did throw one interception. They have the personnel to put immense pressure on the Cardinals offensive line and minimize downfield 20+ yard pass attempts. That is the dominant key for the Panthers to win this game. So, watch the line-of-scrimmage early in the game and see how much 'push' the Panthers defense is getting on each play and that will tell you immediately, who is going to win.
Panthers are a winning bet ATS
The Panthers and has earned a 112-54-1 against the spread (ATS) record good for 68% winning bets over the last 10 seasons. It has also earned a money-making 24-11 ATS record over the last three seasons. The requirements are to bet on any team lined within 3 points on either side of pick-em and are coming off a game in which they outgained their opponent by a minimum of 125 total yards and is facing a team that allowed a minimum of 6.25 yards-per-play in their previous game.
If a team scores more than 28 points or allows less than 28 points the results are favorable. The same can be said for teams that do not score 28 or allow more than 28 points. For instance, the Cardinals are a money-burning 5-14 ATS in games in which they allowed an opponent to score 28 or more points in game splayed over the last three seasons. When the Panthers have allowed 28 or more points to an opponent, they too are a miserable 5-11 ATS in games played over the last three seasons.
Since 2000, the Panthers are 21-67 SU and 18-68 ATS when allowing 28 or more points and 127-48 SU and 107-55-8 ATS when allowing less than 28 points in games played since 2000. Since 2000, the Cardinals are 34-68 SU and 32-68-2 ATS when allowing an opponent to score 28 or more points and 130-22 SU and 96-54 ATS when holding an opponent to fewer than 28 points in games played since 2000.
So, the projections call for Louisville to score 24 or fewer points and will have more turnovers than the Panthers. In past games in which the Panthers met or exceeded these performance measures they have gone on to earn a 41-6 SU record good for 87% wins and 40-4-2 ATS for 91% winning bets that covered the spread by an average of 12.8 points. Take the Pittsburgh Panthers as a Best Bet.