Buffalo vs Bowling Green Pick: College Football Week 12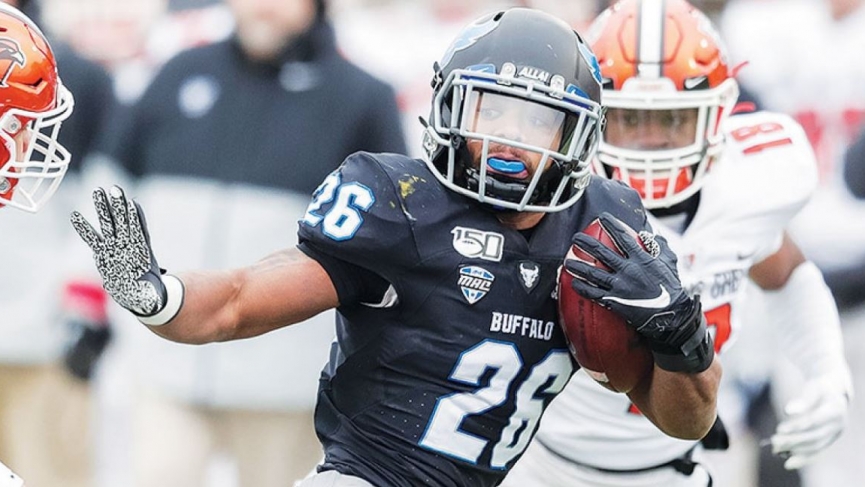 Buffalo vs Bowling Green Odds – College Football Week 12: The Buffalo Bulls come into Tuesday night's game riding a 5-0 ATS streak as the betting favorite. Meanwhile, the Bowling Green Falcons are a pitiful 15-36 ATS in their last 51 games; overall, a streak that goes back four and a half years.
WEEK 12 MATCH-UP
Buffalo 
Bowling Green
-31 (-110)
+31 (-110)
Total
Over 59 (-110)
Under 59 (-110)
Where/When
Doyt L. Perry Stadium
Tue. Nov 17th, 7:00 PM ET
The Bulls have covered six straight against Bowling Green and are on a 6-1 ATS run on the Falcon's home field. The Under has hit in the last four meetings between these two teams in Pull Town and is 6-2 in their previous eight meetings overall.
Match-Up and Trends
Team
Team Record
Moneyline profit
ATS
O/U
Buffalo
2-0
+$51
2-0
1-1
Bowling Green
0-2
-$200
0-2
1-1
Buffalo is 2-0 as a favorite, beating both Miami (OH) and Northern Illinois as a favorite of -300 and -580 respectively. The Bulls have looked very good in their first two games this season, allowing an average of just 327.5 yards per game while putting up an average of their own of 456.5 YPG. Their defense has also been top-notch, allowing only 327.5 yards on average in their first two games of the season.
As for Bowling Green, it's been slightly worse than what has been expected. The Falcons lost by 35 in their first game against the Toledo Rockets, who were -1660 favorites. Then got trampled by 38 points by Kent State (-1250) last week at home. Between the two games, the Falcons allowed 595.5 yards against per game, including more than 300 yards per game on the ground.
Measure of Expectation
Team
Avg. Margin
Avg. ATS Margin
Moneyline fade
Buffalo
+25.5
+14.8
-$200
Bowling Green
-36.5
-14.2
+$14
Based on the measure of expectation, Buffalo has a significant edge over Bowling Green in this match-up. Buffalo ranks in the top 25 in overall defense, allowing just 20 points per game to start the season. Mind you, Miami-Ohio and a down and out Northern Illinois team are not the most significant tests of strength, but as far as expectations go, the Bulls covered the spread by an average of +14.8 points between those two games.
On the other side of the coin. In direct contrast to Buffalo, the Falcons have allowed almost 600 yards per game in their opening two games, allowing an average of 50 points.
It seems as though this line should be closer to -28, and the market has adjusted from the opening number of -31, moving to -30.5 overnight. It's expected that more money comes in on Bowling Green at that number, and it wouldn't be very surprising to see this line reach even lower before kick-off.
Whenever you have a 2-0 ATS team facing a 0-2 ATS team, you're sure to get split action between the public and the bigger pocket bettors; whether they are 'sharps' or not is still out for debate. However, this is one of those games where the value still may lie with the public side. As Bowling Green maybe just that bad, and Buffalo might be even slightly better than the public perception.
Keep it locked to Odds.com for all of your College Football betting needs for Week 12. The best current odds can be found at our College Football Odds Page. Stay tuned for plenty more College Football Picks throughout the season.