March Madness West Region Betting Handle Breakdown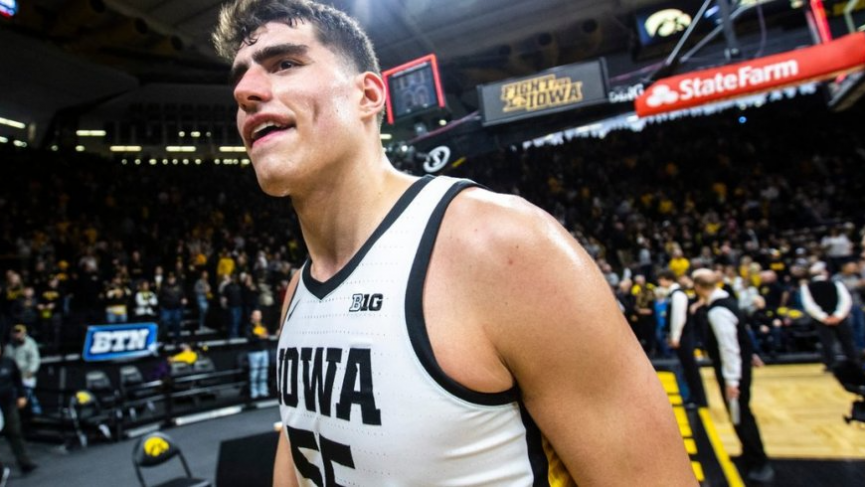 March Madness West Region Betting Handle Breakdown: The NCAA March Madness tournament tips off this Thursday with four play-in games before heading into a full slate of games on Friday. This week, we will break down each region on what the betting handle and ticket count for every matchup.
Oddsmakers make the tightest lines during the March Madness tournament, and almost every game comes down to a sweat with the total or spreads playing a factor. Sometimes understanding where the pros are betting will help get an edge during the tournament's first weekend.
Oklahoma (-2) vs. Missouri O/U 138
Oklahoma and Missouri will square off in a former Big 8 matchup in the Round of 64. Like the Norfolk State and Appalachian State game, the winner of the matchup will most likely be a sacrificial lamb when it takes on Gonzaga in the Round of 32. Anything can happen in March, but the Zags should take care of business regardless.
Not as many bets have been placed on this game, as of writing, with just over 1,700 tickets. Oklahoma opened up as a two-point favorite, and the line has not budged all week. 66% of the public is on Missouri, but big money is coming in on Oklahoma, with 85% of the handle leaning that way.
Creighton (-7.5) vs. UC Santa Barbara O/U 138
After Creighton was dominated in the Big East Championship game against Georgetown, it will have to regroup and face arguably one of the best nicknames in college basketball with the UC Santa Barbara Gauchos. The Bluejays have had many distractions heading into the tournament with comments made by head coach Greg McDermott.
Bettors aren't scared the distractions will matter on Saturday, with 68% of the bets coming in on Creighton. However, the money is closer to even with the Bluejays still receiving 53% of the dollars. Sharp action takes a position on the Gauchos as the pros believe this game could be a bit closer than expected. As of writing, over 5,800 bets have been placed on the matchup.
Virginia (-7) vs. Ohio O/U 130.5
Virginia and Ohio is arguably the most intriguing matchup in the West Region on Saturday. Last week, the Cavaliers had to go on pause after a positive Covid-19 test. To play on Saturday, Virginia would need a week of negative covid tests to be eligible to play. This means the team will be coming in Friday night to play a Saturday game against a sneaky good Ohio Bobcats team.
As of writing, just under 6,000 bets have been placed on the game, with 69% of them on Virginia and a whopping 99% of the money coming on Ohio. Big bettors see an issue with Virginia playing a game a day after arriving and no practice time. The line for the game has dropped from Virginia -10 to Virginia -7.
Kansas (-10.5) vs. Eastern Washington O/U 146.5
Similar to Virginia, Kansas is also facing covid issues heading into the tournament. Head coach Bill Self has already ruled out three players for this matchup, desperately hurting its depth leading into Saturday's game. If Kansas has foul trouble, Eastern Washington could give Kansas a run for its money.
Three thousand six hundred tickets have been placed on the game as of writing. There is a lean on the dog with this one as well. 53% of bets and 57% of the money is on Eastern Washington. Sportsbooks are seeing healthy two-way action, which should be an exciting matchup.
Oregon (-5.5) vs. VCU O/U 137
Hang onto your butts with this matchup, as Oregon and VCU will be a great defensive matchup to tune-in for. Both teams love to press, making the game exciting in every possession. Both teams were suffering injuries earlier in conference play but are now getting healthy at the right time.
This game also sees great two-way action as 51% of the tickets are on VCU for Saturday, but 58% of the money is on Oregon. Just under 1,900 bets have been placed on this game, and there is a chance sharp action is taken on one of these teams.
Iowa (-14.5) vs. Grand Canyon O/U 145
Grand Canyon is in for a long 40 minutes having to go up against Luka Garza and the Iowa Hawkeyes offense. The Antelopes might have to hope for the best and make sure it doesn't go down 15 to start the game. Iowa should have no issues moving onto the next round.
The betting market, sharps, and big money are siding with Grand Canyon on the lofty spread. Although the public does have 74% of the bets on the Hawkeyes, the Antelopes have 63% of the dollars being wagered on them, showing a considerable discrepancy between the two. The line has also dropped from Iowa -16 to Iowa -14.5, as just over 4,000 tickets have been bet on the game.