NFL Week 9 Teaser and Parlay Best Bets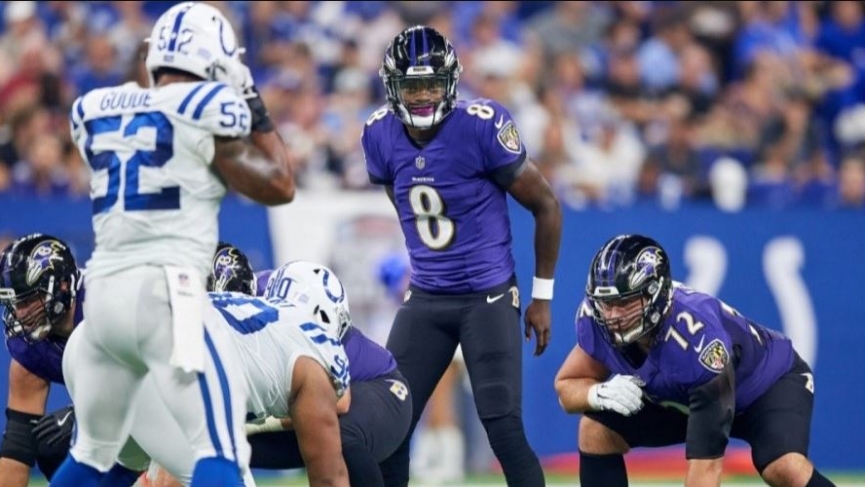 NFL Parlay Picks – Week 9: We've carefully looked at every game on the board and we're now ready to pull the trigger on the best possible two-team 6-point teaser and two-team money-line parlay in Week 9 of the NFL.
NFL Week 9 Teaser Best Bet:
| | | |
| --- | --- | --- |
| Week 9 Games | Tease | Teaser Odds |
| Colts vs Ravens | Colts +7.5 | -375 |
| Cardinals vs Dolphins | Dolphins +12 | -240 |
| Total Teaser: | Colts +7.5, Dolphins +12 | -130 |
Teaser Odds via Bet365
How To Bet Teasers
There are a few basics as far as betting teasers are concerned. With these selections, it's best not to cross over zero, but instead cross over three "key numbers" (3, 4, 6, 7, 10, and 14 are the key teaser numbers.) Why are these considered key numbers? That's because those are the five most common margins of victory in Football. Another important thing to consider when making a teaser is assessing whether or not the opposing sides of your ticket will run up the score in the second half if they do in fact have a lead. So, with these rules in mind, let's quickly break down our two "play on" sides.
Indianapolis Colts +1.5 to +7.5 at home to Baltimore: This pick follows all of our basic rules, as we cross over several key-numbers, while we also don't expect the Ravens to run up the score if they do in fact have a lead in the second half. Baltimore has won three of the last four in this series, but they haven't met since 2017. How will the Ravens respond here after their loss at home to the Steelers last week? Ravens' quarterback Lamar Jackson looked pedestrian, throwing for 208 yards and two touchdowns, but also two picks as well. To add insult to last week's divisional setback, Jackson also lost the services of his best offensive lineman Ronnie Stanley to injury for the remainder of the season. Baltimore's strength this year has been its defense, allowing only 18.9 PPG, but now that unit faces red hot Philip Rivers, who threw three touchdowns and zero interceptions in the Colts' 41-21 win at Detroit in Week 8. Indianapolis has also been great defensively, allowing only 19.4 points per game. With an added six points to their spread, look for the Colts to get the job done in the first leg of our two-team, 6-point Week 9 teaser.
Miami Dolphins +6 to +12 at Arizona: If you're a believer in momentum and chemistry in sports, then Arizona's bye-week couldn't have come at a worse time last week, as it's now won three straight, most recently a 37-34 overtime win over Seattle two weeks ago. Will rest lead to rust? The Dolphins are out to pull off another upset this week, as they come in on fire after three straight victories of their own. These teams are evenly matched, with Miami averaging 26.9 points per game and conceding only 18.6, while Arizona averages 29.0 points per game and allows 20.9. The starting quarterbacks are also similar (dual-threats), with rookie Tua Tagovailoa of the Dolphins going up against Arizona's second-year man Kyler Murray. With an added six points to its already decently sized spread, look for Miami to keep the momentum rolling and to comfortably sneak in through the back door down the stretch in the second leg of our Week 9 teaser.
NFL Week 9 Parlay Best Bet:
| | | |
| --- | --- | --- |
| Week 9 Games | Pick | Odds |
| Titans vs Bears | Titans | -305 |
| Buccaneers vs Saints | Buccaneers | -225 |
| Total Parlay: | Titans, Buccaneers | -110 |
Parlay Odds via Bet365
Remember, for our Week 9 parlay we're throwing the spread out the window and playing both of these favorites on the money-line.
Tennessee Titans (-305): Both teams have lost two straight. Chicago most recently lost 26-23 in overtime to New Orleans at home this past Sunday. The Bears average only 20.1 points per game and are led by Nick Foles, who has eight touchdown passes and seven interceptions. Defensively the Bears allow 20.8 points per game. Chicago though faces a Titans' offense which has averaged 29.8 points per game. Tennessee is allowing 26.3 points and while it's struggled defensively the last few games, that unit catches a break facing this poor Bears offense. Suffice it to say, this is the perfect team for the home side to get untracked against.
Tampa Bay Buccaneers (-225): They say timing is everything in life. Tampa struggled at New Orleans in Week 1 and fell 34-23, but it enters Week 9 with a 6-2 record and it currently sits atop the NFC South. The Buccaneers most recently held on for a tight 25-23 road win at the Giants, their third straight. New Orleans is in second at 5-2, and while it's won four straight, it's also coming off a nail-biting 26-23 overtime win on the road in Chicago. The Bucs are 3-0 at Raymond James Stadium, while the Saints are 2-1 on the road. Tampa averages 30 points per game and it allows 21, while New Orleans averages 29.4 points per game, and it allows 28.1. While timing is indeed everything in life, they also say that revenge is a dish best served cold. Divisional contests are always the most important, and they almost always mean more to the home side. Expect Tampa to get the job done at home.
Keep it locked to Odds.com for all of your NFL betting needs for Week 9. The best current odds can be found at our NFL Odds Page. Stay tuned for plenty more Weekly NFL Picks throughout the season.