Indianapolis Colts vs Buffalo Bills Predictions | NFL Playoffs | Wild Card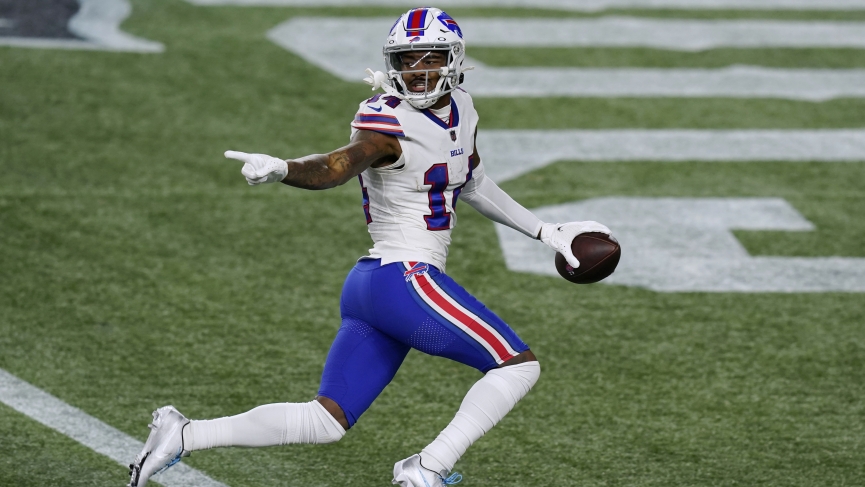 Indianapolis Colts vs Buffalo Bills Predictions | NFL Playoffs | Wild Card: The Buffalo Bills haven't won a playoff game in 25 years and come into Saturday's Wild Card game against Indianapolis as -6.5 point favorites, having covered eight straight games to end the season. Will history be made for the Bills mafia on Saturday? – or will the Colts be just another chapter in this franchise's long story of heartbreaks and losses? Let's breakdown the game from a betting perspective.
| | | |
| --- | --- | --- |
| NFL Wild Card Round | Buffalo | Indianapolis |
| Opening ATS Line | -6.5 (-110) | +6.5 (-110) |
| Total | Over 51.5 (-110) | Under 51.5 (-110) |
| Where/When | Bills Stadium | Sat. Jan 9th, 1:05 PM ET |
Buffalo head coach Sean McDermott was hired back in 2017, and since then, the Bills have the best record 'Against the Spread' in the NFL as a betting favorite, going 17-10-1. Buffalo has covered 11 of the 18 times that they have been chalk favorites at home since 2017, winning by an average of +7.4 points per game and covering by an average of +2.5.
Meanwhile, the Indianapolis Colts are 0-3-1 ATS in their last four games as an underdog, a streak that goes back to last season. Colts QB Phillip Rivers has won just 5 of 11 NFL playoff games but has a 3-1 ATS record in the playoffs over the previous ten years.
Match-Up and Trends
| Team | Record | ATS | O/U |
| --- | --- | --- | --- |
| Indianapolis | 11-5 | 8-8 | 9-7 |
| Buffalo | 13-3 | 11-5 | 10-5-1 |
The Bills are 7-4 ATS as the betting favorite this season, with their only outright loss to an underdog coming against the Tennessee Titans in Week 5, who played the Bills on extended rest, winning the game 42-16 as +140 moneyline underdogs. The Bills had an average line of -208 in the 11 games as the chalk favorites this season, winning by an average of +7.9 points game in those 11 games.
The Colts went the entire regular season without ever being lined as plus-money dogs. Indy went 0-1 ATS as an underdog, losing as a -105 dog at Cleveland in week 5. Beyond that, the Colts went 8-7 ATS as the betting favorite, losing to outright underdogs on four different occasions (Jacksonville, Baltimore, Tennessee, Pittsburgh). The Colts are almost square at 24-23-3 ATS since hiring head coach Frank Reich and are 7-9-2 ATS as the betting underdog in that time. Reich won a Super Bowl in 2017 as an offensive coordinator with the Philadelphia Eagles but is just 1-1 overall in the post-season with the Colts.
Measure of Expectation
| Team | ML Profit | ML Fade | Avg. Margin | Avg. ATS Margin |
| --- | --- | --- | --- | --- |
| Indianapolis | +$34 | -$1053 | +5.6 | +1 |
| Buffalo | +$571 | -$428 | +7.9 | +5.6 |
Based on the measure of expectation, you have to give a decisive edge to the Buffalo Bills in this game. The Bills have shown on numerous occasions this season that they can hang with the best teams in the league, with the second-best offense in the NFL, putting an average of 288.8 passing yards per game. The Bills have three losses this season, one coming against the defending Super Bowl champions, one coming against a Tennessee Titans team that was coming off extended rest due to COVID-19 postponements, and a game that was lost on the final play against the Cardinals, in a finish that would likely not happen 99 out of 100 times. Apart from those three losses, the Buffalo Bills have made a case that they may be one of the top contenders for a Super Bowl this season.
Buffalo Bills vs Indianapolis Colts Predictions:
When solely basing your handicapping of this game on the numbers, Buffalo is undoubtedly the better team in this match-up. However, depending on your own superstition level, some intangible factors need to be considered when betting on this game. As mentioned, the Bills haven't won a playoff game since 1995, losing all five appearances heartbreakingly by 7 points or less. Last year the Bills led Houston 13-0 going into halftime, only to blow the game and lose 22-19 in OT. The year before that, the Bills lost one of the most boring games in playoff history, losing a 10-3 game to a Jacksonville team that put up just 75 yards through the air.
Beyond what seems to be a playoff curse that is haunting the Bills, there are a few other intangible 'superstitious' factors in play here. When looking at recent NFL playoff trends, dating back to the 2018 NFL playoffs, the Underdog has won 15 of the last 33 games in the postseason and 8 of the previous 12 games in the Wild Card round. When you factor in all of this, the 'ju-ju' is not behind the Bills and their hopes of breaking their 25-year playoff win drought.
The Colts have the 2nd best defense in the league at defending the rush, which will make matters worse for Buffalo, who are the 20th ranked team in the NFL for rushing yards per game with just 107.7. Bills running back Devin Singletary has rushed 687 yards per game this season, which is 100 less than what he put up last year. The Bills have changed their offense with Josh Allen's emergence as a passing threat and are now the third-best passing team in the league, putting up almost 300 yards per game on average.
What makes playoff games so much different than the regular season is that you have teams and coaches that construct game plans for their opponents and use schemes and tricks that they may not have used all season long. The reason why Buffalo may be vulnerable in this spot against the Colts is that if their passing game somehow starts to fail them, whether it be by Allen getting cold feet or by just having a bad game, things can go south for them very quickly, especially if they have a less an average run game. The path to victory for the Colts here is to eat up as much clock as possible, keep the Bills offense off the field, and force them to play for smaller gains by clogging things up downfield. If the Colts can somehow get to Josh Allen, and force the Bills to divert to their older style of offense, the type of team that we saw last season, then the Colts will have a chance to cover this game and could even be an outright live dog.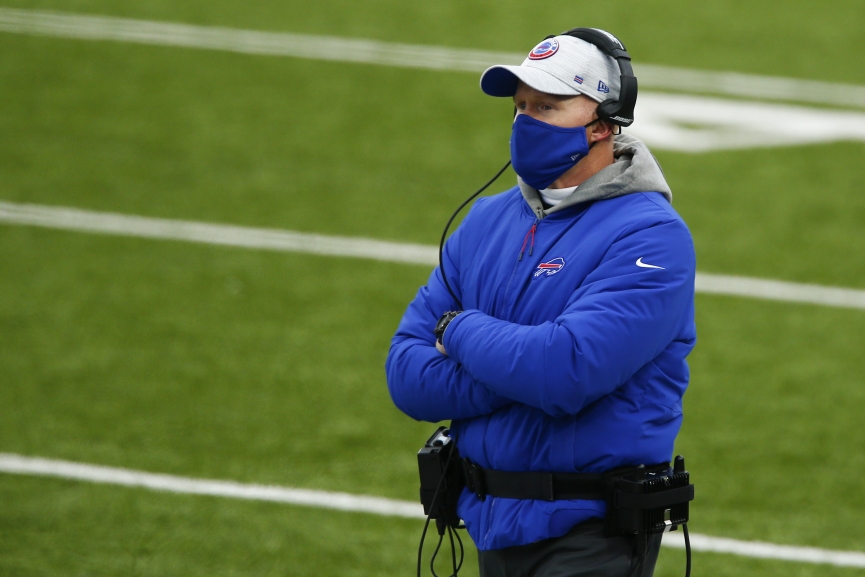 As for the total, this one opened at 52 and has since moved to as low as 51 at some sportsbooks. These two teams have a combined average of 52.75 points per game, while the betting total sits about 2 points below that number.
The only chance that the Colts have at winning this game is by eating up the clock and keeping the ball out of Josh Allen's hand, so if you lean Indy, you should probably bet the Under. If the Bills can open it up and get to guys like Stefon Diggs down-field, we could see things get ugly for the Colts, as they are a team that allows over 240 yards per game through the air on average.
Based on statistical projections, Buffalo probably wins this game by a single possession. With this line sitting at Buffalo -6.5, you are probably getting value on the Colts, but when considering 'closing line value,' your best bet is likely to wait until kick-off to see if you can get Colts +7 or better. As for the total, the market move towards the Under is probably the right way to go, but it's tough getting behind a 51 when you could have so easily have gotten a 52 earlier in the week. If you're going to bet this game Under, your best bet may be to either get involved live, bet the second half Under, or jump behind that 3Q Under trend, especially if the game is close going into half time.