Long-Shot Odds for the Houston Cougars to Win the 2021 National Title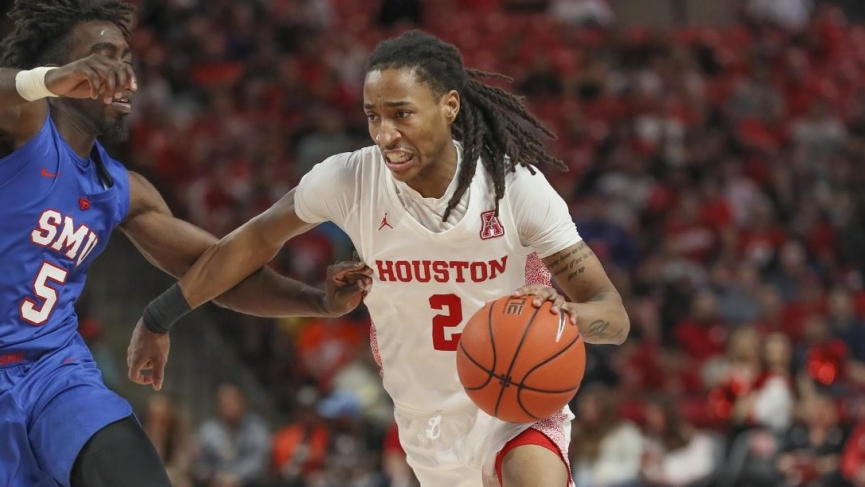 Houston Cougars Odds at 45-1 to win National Championship; but the odds don't reflect just how good this team is.

Now, nobody is ever going to confuse this year's Houston Cougars squad with the 1982-83 group that was nicknamed Phi Slama Jama. Guy Lewis had a collection of talent that ranks among the best ever in the college ranks, led by two eventual NBA Hall of Famers in Hakeem Olajuwon and Clyde Drexler.
The roster Kelvin Sampson has to work with in Houston this time might not even have two players who are remembered as average NBA players, much less reach the Hall of Fame. That doesn't mean the Cougars can't make a deep run next March, and reap a profit on the NCAA basketball odds for bettors following them.
Houston Cougars ATS Stats
2019/20 Season
ats margin
ats as fav
ats as dog
Houston
+1.8
14-14
2-1
2020/21 Season
ats margin
ats as fav
ats as dog
Houston
+9
2-1
1-0
Cougars on Top 25 Radar to Begin Season
Preseason rankings have just two teams outside of the Power 6 in the top 25: Gonzaga and Houston. The Cougars come in No. 17/18 in the two conventional polls, a year after knotting Cincinnati and Tulsa in the American Athletic Conference regular season.
They're all over the map on the college basketball futures boards, anywhere from 25/1 to 40/1 to win it all. FanDuel has the Cougars as the clear-cut favorite in the American Athletic Conference this time around at +110.
Houston didn't make a lot of friends with bettors a season ago, getting off to a slow start by failing to cover six of its first nine and finishing a pedestrian 16-15 against the spread. The defense started to gel early on the AAC fixture, however, and Sampson's squad rewarded 'under' wagers in 13 of their final 16 games.
Mills' Consistency a Huge Factor
Sampson has a lot of familiar faces back, led by leading scorer Caleb Mills. He's a streaky shooter, capable of going off on anyone and equally capable of falling flat at times. Sampson started using Mills more off the bench as a freshman in hopes of instant offense by season end, and the 6-3 guard has reportedly put more work in on his defense along with improving his shooting consistency.
It remains to be seen if Sampson uses Mills more in a starting role this time. The good news is the Cougars have a deep backcourt group that can provide consistency. Quintin Grimes and DeJon Jarreau are the real meat and potatoes on the perimeter, with Marcus Sasser cut in the same mold as Mills.
Cameron Tyson, a transfer from Idaho, could eventually be the difference-maker with his nice touch beyond the arc. Houston finished in the middle of the pack last season hitting 33.7% from beyond the arc, and that has to get better with the no-name frontcourt Sampson has at his disposal. Fabian White is set after scoring 9.7 PPG and pulling down 5.5 boards, plus there's Arkansas transfer Reggie Chaney. This isn't a big team, and someone has to step up to support White on the glass after the Cougars lost Nate Hinton and his team-leading 8.7 RPG.
Could AAC Slate Cost UH in the End?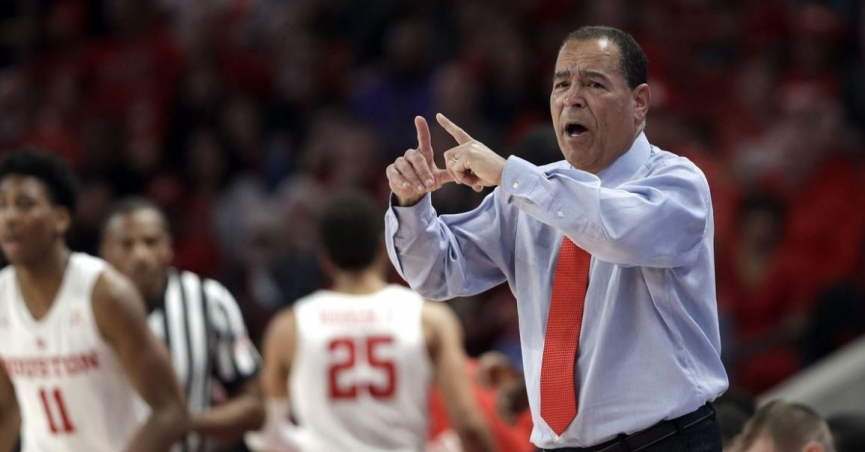 The AAC won't have UConn in the fold this time, which is a shame since the Huskies have a team that would've added to the SOS numbers for everyone in the conference. As such, Houston only has two teams on its slate that are preseason top 25s, and the Cougars have to show off in those contests to get some valuable recognition.
Then again, if the AAC draws less attention from the media, that could help the Cougars sneak up on folks come NCAA Tournament time. They'll be in Ft. Worth on November 29th to take on No. 14 Texas Tech, and host South Carolina about a week after that. The other non-conference ranked battle is December 19th in Tuscaloosa against Alabama, the Crimson Tide No. 25 according to the coaches.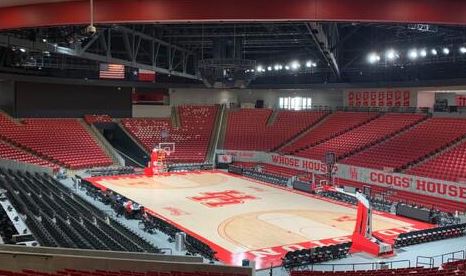 Houston's two biggest challengers in the AAC this season are expected to be Memphis and SMU. The Cougars have a home-&-home with the Mustangs (Jan. 3/31), and host the Tigers (Feb. 14) in the only scheduled meeting. The two clashes with Cincinnati (Jan. 23, Feb. 21) are big ones as well. The five conference losses a year ago all happened on the AAC highway, and were by a combined 12 points.
Phi Slama Jama was bigger, faster and better in every way than all of their opponents in the 1982-83 season, and yet they still came up short against Jim Valvano, Dereck Whittenburg and an NC State team that defined the term 'Cinderella Story.' Given all of what has to happen for any team to reach the Final Four this time, why not this Houston team to even things out a little?
---
For all your NCAA Basketball Odds, head over to our College Basketball Odds page. Also, hit the link for all of our best daily College Basketball Picks throughout the season.