Clippers vs Lakers Pick – July 30, 2020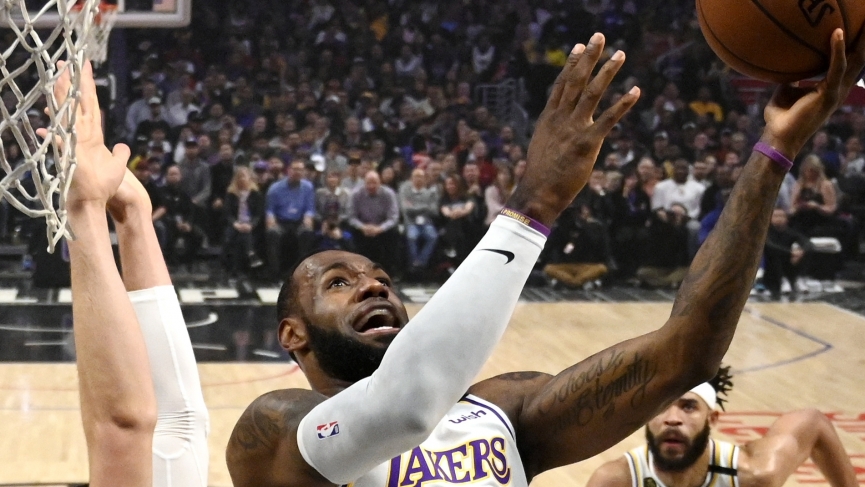 I have to start this preview article by talking about the immense amount of player personnel issues surrounding these teams entering Thursday's opening game for both teams. Both the Clippers and Lakers are getting "clipped" so to speak with potential player absences for this opening game so let's get into my Clippers vs Lakers pick. 
Both LA Teams getting "Clipped" heading into the restart
The LA Clippers have many players who are questionable for this game. Patrick Beverley, Montrezl Harrell, and Lou Williams have all recently left the team for personal reasons while Landry Shamet has tested positive for COVID-19 and is currently in quarantine leaving his status up in the air as well.

Ivica Zubac is also a question mark for this first game for the Clippers as he didn't travel with the team to Orlando. On the other side, the LA Lakers will begin the restart without two key members of their backcourt as Avery Bradley and Rajon Rondo will be sidelined leaving questions about who is going to be handling the basketball for them without their starting PG on the floor. LeBron James and Anthony Davis are the stars but how well the Lakers offense flows without their PG Rondo is a question mark. Make sure you keep up to date with the status of all these players prior to tip-off on Thursday.
Pointspread Profits abound
You have to be impressed that both these teams had a winning ATS record prior to the pause of the NBA season. The Clippers were 35-29 ATS and the Lakers were even better at 35-27-1 ATS in spite of the fact these are two popular teams to bet on for the public and two of the elite teams in the league. There was still enough point spread value in the betting markets with each of these teams which led them to still being profit producers and moneymakers for their backers.
The LA Lakers had a 26-6 SU record away from home and in fact, they had more road wins than home wins at Staples Center. The LA Clippers were only 19-13 SU on the road this season so that's something to consider that the Lakers fared better in terms of winning games away from home. Make sure you factor in road records both SU and ATS for all of these teams because with every game being away from home in a neutral court environment in Orlando, it's worth your while to be aware of home and road splits for all these teams.
Getting it done with 'D"
The Clippers and Lakers both sit in the Top 5 in the NBA in defensive efficiency and also effective FG% defense. Both teams are Top 5 in 2 point FG% defense and both sit 7th or better in 3 point FG% defense. If Lou Williams is out for the Clippers, that takes away a lot of the instant offense and perimeter sharpshooting that he can provide for them. With Rondo not playing for the Lakers, the ball movement and fluidity of the Lakers offensive sets come into question especially up against a staunch defensive team.
This is the first regular-season game in Orlando and you will be seeing potential starting five shuffling and adjustments in minutes with the player rotations on both teams due to various potential absences. I also do not expect shooting to be all that sharp and crisp right away in the initial game across the board for all of these teams. It would not be a surprise to see this game turn into a lower scoring affair especially with both teams looking to prove an early point that they could be the team to beat in the Western Conference.
I think both teams will bring it here leading to an intense game and one that will be aggressively contested at the defensive end of the court. It's worth noting that this total has already dropped by a full point from 218.5 to 217.5 and I think it is warranted. The Under cashed at a perfect 3-0 clip in the three previous regular-season meetings earlier this season and all of them had 217 or fewer total points scored.
Clippers vs Lakers Pick
The Clippers and Lakers both played well just prior to the hiatus but obviously, if you are betting this game from a side perspective, a lot will hinge on who is in and who is out for this game and there is still a lot of uncertainty with that. I prefer to focus on the total for this game. I have already bet Under 218.5 and would still recommend it at the current widely available number of 217.5 across the board. I like the defensive mindset of both teams and the stats bear it out. I do not expect shooting to be sharp at the onset of the regular season action in Orlando after such a long break. The Under cashed in every Clippers/Lakers game during the regular season. Put it all together and the case for a lower scoring game is clear in my opinion.