NASCAR Odds: Atlanta | Folds Of Honor QuikTrip 500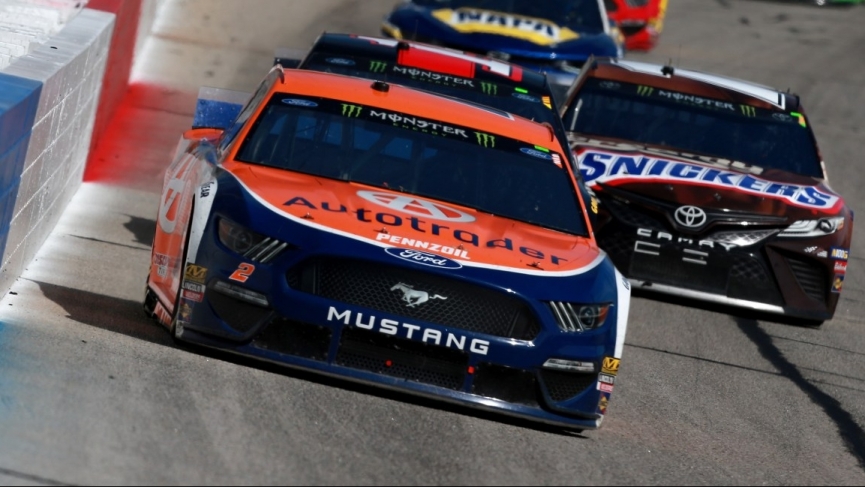 So far, so good for NASCAR during this hybrid COVID-19 schedule. NASCAR personnel has remained healthy though it all, including the drivers and pit crews. With that said, NASCAR is still on a weird schedule. It's been frustrating for handicappers because we still are left with no weekend specific data to analyze. There continues to be no practice sessions, and qualifying laps in sight. All that the cappers are left with is data from years past. We can analyze the driver averages, and how cars have performed over the last 6 weeks, but aside from that you have to watch the races and place in-game wagers. So, based on the data we do have, let's take a look at the contenders.
THE CONTENDERS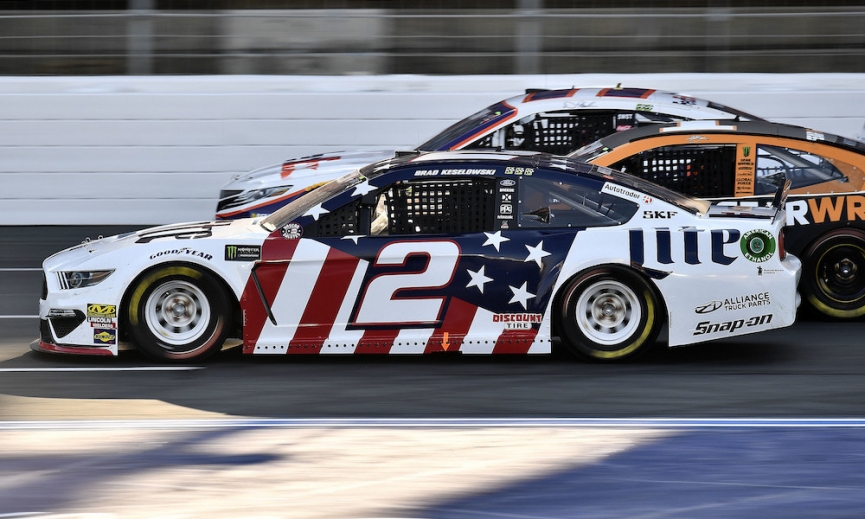 BRAD KESELOWSKI (+800) If there is one driver that has had a lucky horseshoe in his car the last month, it's been Brad Keselowski. Now we head to Atlanta Motor Speedway where Keselowski has owned this track over the last 3 years. Since 2017, Brad Keselowski's Penske Ford has won this race twice, and finished runner up once. That's as close to dominant as you can be at a track. Keselowski won last week at Bristol, as the sea's parted with 2 laps to go, he was there to take advantage and steal a short track win.
The week before that during the Coca Cola 600, Keselowski watched Elliott pit with 3 laps remaining, and there was Keselowski again to take advantage and grab a second win in two weeks. Despite it all, he is still not the favorite at Atlanta later today. At this point, would you bet against him right now?
JOE GIBBS RACING – TRUEX JR.(+1000) | KYLE BUSCH (+700)  We know that Joe Gibbs Racing in a threat to win every race. They have 3 of the best 10 drivers in the sport. Kyle Busch, who is the best driver in the sport, has finished in the Top 10 six of the last nine races. Including five of those races in the top 6. He had the car to win Bristol last week but couldn't get it done. Can he get his first win at Atlanta since 2013?
Former NASCAR Cup Champion Martin Truex Jr. is another driver that has been very close to victory over the last 9 years. He has finished in the top 5 at this track 4 times since 2013. Truex Jr. has the second highest average finish of active drivers at this track, boasting an average finish of 8.4 during his career. If Truex has the car today, he will get it done.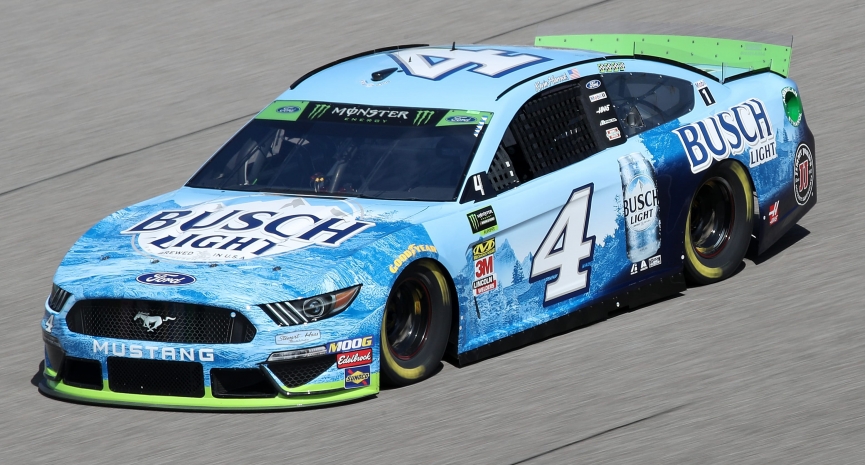 KEVIN HARVICK (+500)  Known as the closer, Kevin Harvick has been knocking on the door of another NASCAR Cup Championship for the last 3 years. He was my pick o win it all, going into the season this year. He excels at these cookie cutter 1.5 mile tracks. He has crushed the last 3 years at this style of track specifically, and if his car is game, Harvick will be a major player today. Not only did Harvick win this race in 2018 and finished 4th last year, but he has the 4th highest average finish of any active driver. I know I have said this 4 times already, but like Busch, Truex, Keselowski, and Elliott, if he has the car he wins today.
LIVE LONGSHOTS
JIMMIE JOHNSON (+1500) The best driver in the history of the sport, is not the best driver anymore. Jimmie Johnson decided that this was his last year racing full-time on the NASCAR circuit. We know what he has done. We know that he has won 7 championships in his career, and he desperately wants the 8th. He is already immortal, but the man has not been able to win a race since 2017. Over 100 races without a win. Is it Jimmie's fault? Not really. When he dominated the sport for over a decade, he drover for the best race team on earth in Hendrick Motorsports.
The problem is Hendrick has always used Chevy as their manufacturer. Chevy has been at a huge disadvantage the last few years. They have been overpowered by Toyota and Ford for years, but that time is over. Chevy is back in a major way. That could be all he needs to get back in the win column. The last three years at Atlanta have not been kind to Johnson, but he won the Atlanta Cup race in 2015 & 2016 when Chevy mattered. They matter again, is today his time? It's possible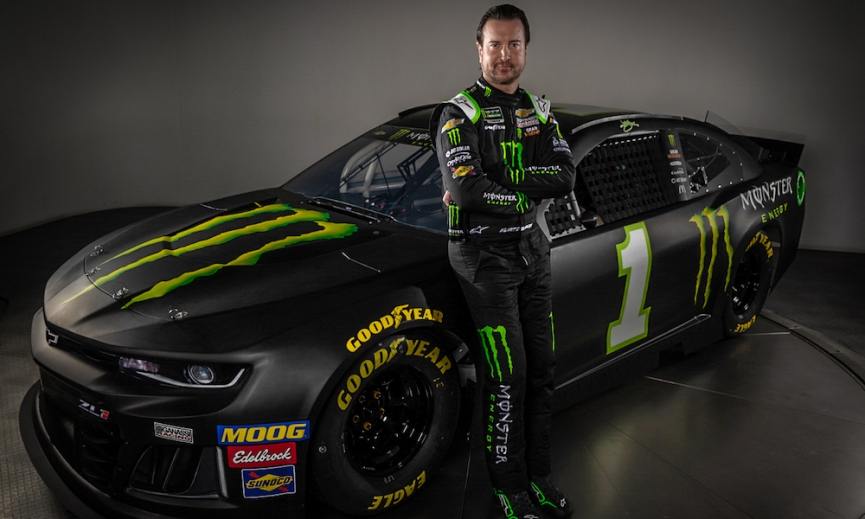 KURT BUSCH (+2000)  Is Kurt Busch as good as his younger brother? No, he isn't. In fact he says it all the time. He knows his brother is special. However, do you know who has the best average finish of any active driver at Atlanta Motor Speedway? Kurt Busch. While he has never finished better than 3rd at Atlanta, his average finish is a ridiculous 6.9. That is truly excellent. He is now driving for Chevrolet, and Chase Elliott and Alex Bowman have proved how much these Chevy's have improved. They finally have the speed, and the aero modifications have helped tremendously. He has finished no worse than 6th place in 5 of the last 9 races. At 20-1, this could be the year that Kurt gets over the hump and in victory lane.
CLINT BOWYER (+2800)  If there was one driver that you want to party with on the NASCAR Cup Series, there is one name that comes to mind, Clint Bowyer. As far as racing is concerned, Clint is solid not great. The good news for Clint, and people looking for a longshot today is the car that Stewart Haas Racing provides him is excellent. He drives for the same team that Kevin Harvick drives for. His cars are just as good as Harvick's. Bowyer is always put in a great situation to go and win a race. The question is, can he get over the hump this year? Well at this price, today is as good as any day to take a small flyer on him. While is average finish at this track is 22.5, he has been with Stewart Haas for only a few years, and it shows. His last two years at Atlanta Motor Speedway he has finished 3rd and 5th. If he continues to have this type of car, 28-1 is a solid price for the team he drives for.