Tigers vs KT Wiz: KBO Picks for June 9th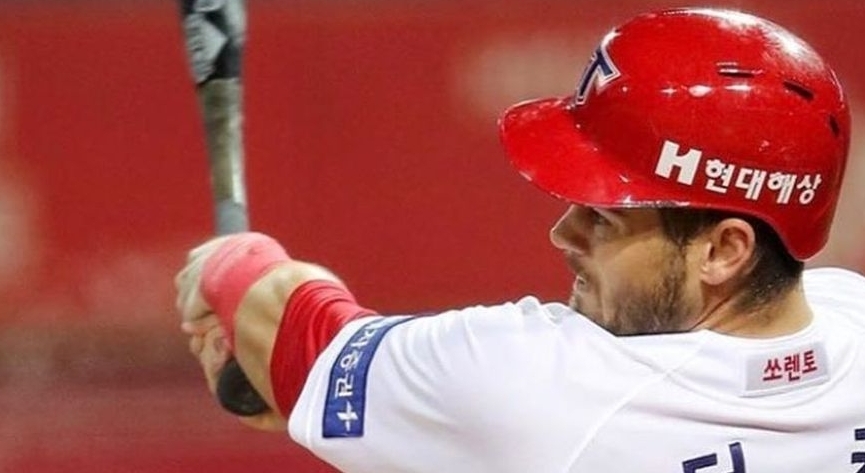 Kia find themselves back on the road after being swept by the Doosan Bears. This time out they'll face the KT Wiz, who were also swept over the weekend by the less than impressive Lotte Giants. Kia's energy was sky high, despite their heartbreaking losses. Lets look to cash early, with the Kia Tigers F5 ML.
Kia Tigers vs KT Wiz
Kia Tigers have been a middling team all year, sitting exactly 15-15. They have inconsistent hitting, and a major lack of bullpen support. In May, Kia found themselves at the bottom of the KBO in second half runs scored, with only 1.83. It's quite puzzling when you think about how well Kia hits on the year (.277), with almost 10 hits a game. The problem for Kia has been cashing in their hits to runs. RBI support is much lower than you'd expect at 4.6 runs a game, which is the reason they sit 6th in the KBO. Kia comes in off the toughest series all year, losing 2 of 3 to the Doosan Bears. Again, the run support was low for Kia, only scoring 6 runs in their 3 games. I like this bounce back spot for a team who holds some of the league leading starting pitchers. Now, back on the road with ace Yang Hyun-jong on the mound, you better believe Kia will have a forwarding effort in tonight's game.
Hyun-jong lost his first game against KT on May 28th, going 5 innings, with 11 hits, 2, strikeouts, and 2 base on balls. We've spoke about Hyun-jong in the past, and have to admire his leadership and dedication, playing 14 season with the Kia Tigers. Hyun-jong has held own once again, with a 4-2 record, 4.22 ERA, and a 1.25 WHIP. When your pitchers WHIP hovers around 1.40, it leads me to believe his volatility will be high. In tonight's case, Hyun-jong's ERA is above 4, though his WHIP is below 1.40. Looking at how Hyun deals with lefties and righties, he averages .219 against lefties, and .261 against righties. Hyun-jong's numbers dominate his counterpart, who starts only the 6th game of his KBO career.
The KT Wiz were also swept over the weekend, this time to the Lotte Giants, who had lost 6 of their previous 8 games. KT's bats keep them in games late, but after only scoring 6 runs in 3 games against Lotte, it was a disappointing road trip to say the least. If KT want to win games, they need to generate runs as they hold one of the worst bullpens in the league. Kia found themselves in a similar situation over the weekend, but to the defending KBO Champions. The fact KT could only generate 6 runs in 3 games against a Lotte team who have had some of the worst starting pitching, how do things change. It will be KT's first game back since the road trip, and will demand more attention on both sides of the ball. KT will lean on So Hyeong-jun, their 19 year old rookie off a nice 4-1 start. Hold the phone, his numbers are not what you think, below you can see how Hyun-Jong overwhelms the rook.
| | | | | | | | |
| --- | --- | --- | --- | --- | --- | --- | --- |
| | ERA | WHIP | Opponents Batting AVG. | Hits Per Game | Quality Starts | | |
| Hyun-jong | 4.24 | 1.25 | .279 | 5.1 | 4 | | |
| Hyeong-jun | 5.70 | 1.43 | .299 | 6.8 | 2 | | |
Hyeong-jun has an ERA over 5, and a WHIP over 1.40. Remember anytime we have a pitchers WHIP over 1.40, his volatility will be high. It doesn't get any better for Hyeong-jun. His batting average against was .300 , while rightie's are smashing a .352 batting average. This is a major factor in capping early on the Kia Tigers first five. I think KT have a top pitcher on their hands in about a year or so, give him that year of mistakes, he'll be a force in the KBO for many years to come. Hyeong-jun numbers back on May 28th when these two pitchers faced each other was not one to remember, though Hyeong-jun did get the win, his numbers did not win his team the game, rather the hitting at the time. Hyeong-jun went 5 innings, allowing 9 hits, striking out 2 and walking 1.
With Hyun-jong, a 14 year veteran, who lost to the same team and rookie pitcher 2 weeks ago, I can't see how Kia do not give him the run support they've been waiting for. KT has a much similar scenario after being swept on the road, but with their rookie pitchers skyrocketing ERA, WHIP, and batting average, why would think he gets right here. Late in the game we could see an explosion of runs, and KT's bullpen still can't be trusted because Kia's bullpen has lost the last 3 games. Let's ride Kia early, and avoid these awful bullpens late.
Tonight's KBO Best Bet: Kia F5 ML -130