KT Wiz vs SK Wyverns: KBO Picks for June 18th
KT Wiz have found some rhythm, since starting June with only 2 wins in their first 10, KT have strung together 3 in their last 4 games. SK will look to avoid the sweep tonight, when ace Jong-hoon Park takes the mound. Expect some early offensive struggles, as quality starting pitching looks to take over. Our money will be on the F5 Under 4.5.
KT Wiz vs SK Wyverns
KT Wiz will aim for their first series sweep in over a month, when they take on the descending SK Wyverns. This would be the second time all year KT have swept a team, first being back on May 14th, when they scored 33 runs in a three game set against Samsung. Comparing the two series, KT have only scored 12 runs, and allowed 9 against SK. This tells me KT just squeaked out these two wins, giving SK the chances to come back late. SK will rely on Jong-hoon Park to get them out of their funk, after winning 4 of their first 7 games in June.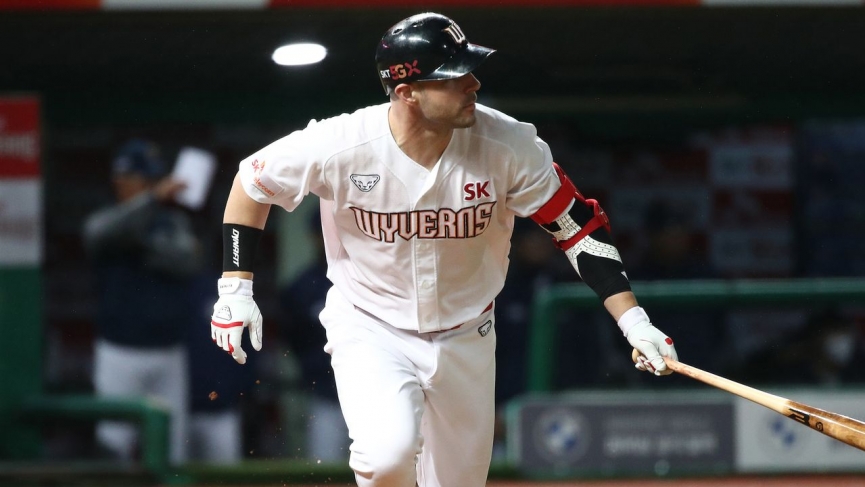 KT will have a key player back in the lineup, after pinch hitting in last night's affair, that being Baek-ho Kang. The 20 yr old is raking, batting an average .337, with 8 home runs, and 19 RBI's. It's obvious KT has much better results when Kang is in the lineup, exuding confidence when he takes the plate or field. If Kang was facing a team like Hanwha, or even a weaker starter than Jong-hoon Park for SK, I would expect a few base hits out of Kang in his return.
KT Wiz will bring Odrismar Despaigne to the plate. Despaigne is coming off two of his worst starts, allowing a combined 8 runs on 13 hits. His numbers are not exceptional, but you have to like the fact he kept his hits surprisingly low, despite giving up 8 runs. Tonight he will face SK Wyverns, who have struggled to find runs on a consistent basis. Although SK put up nine runs in their first two games, most of those were in the second half, against KT's bullpen.
SK have been without captain Dong-min Han, out with a lower leg injury suffered back in late May. SK have been able to muster a few victories since then, but now find themselves with only 1 win in their last 7 games. I'm expecting Despaigne to lock in after his last two disappointing lackluster starters, losing to Lotte, and Samsung. Regardless of his 0-2 record on the road, Despaigne holds a smooth 1.36 WHIP. We always state, any WHIP under 1.40 in the KBO is considered bet worthy, and when you have a team like SK (.237 batting average), you look for that pitcher to have a solid performance.
SK Wyverns are starting to look more like the old Wyverns of early May, that is a stagnant offense, and a team that could care less to win at times. It's not all completely SK's fault, Dong-min Kang and Nick Kingham, two of their top players on each side of the ball, have been out with injury. Since mid May, Kingham has been sidelined with an elbow injury, never a good sign for pitchers. Reports say he has resumed playing catch again, but is still ways away from a return. SK have found something this season in Jong-hoon Park, looking like he did back in 2016 & 2017, when he recorded 26 wins in 41 games. This will be the rubber match of the series, and I'm not expecting each team (especially KT) to hit both starters, who are considerably better than what both offenses have faced over the two games.
Jong-hoon holds a 2-1 record at home, with a 4.30 ERA, and 1.21 WHIP. What gets me excited about Park, he holds a terrific K/BB ratio. In spite of his 2 walks allowed a game, he comes back with 6 strikeouts a game. There is little difference from Park's home and road splits, as his numbers are slightly higher at home. When you dive into Park's metrics, you'll see he's a very lethal pitcher, allowing .233 percent to left handed hitters, and .230 percent to right hand hitters. After a larger sample size of game, numbers like set you apart from the rest of the KBO pitching. Park knows how to start games, in the first 3 innings batters hit .205 average against him, and his next three innings .268. As long as we get his average number of innings pitched (5.7), I have a hard time believing KT will light up Park.
| | | | | |
| --- | --- | --- | --- | --- |
| |  OPP Batting AVG. | AVG. Hits | AVG. K's |  AVG. Balls |
| Despaigne | ..279 | 6.6 | 4.8 | 1.1 |
| Jong-hoon Park | .231 | 4.8 | 6.0 | 2.0 |
We could see an explosion of runs late, when Despaigne and Park depart from the game after 6 innings. Our two starters are vastly superior compared to what the bullpens will offer. Be careful backing the full game under, SK and KT are sitting at the bottom of the league when it comes to bullpen WHIP. My recommendation for tonight's game would be, take advantage of the quality pitching, and ride the F5 Under 4.5 +100. Best of luck.
Tonight's KBO Best Bet: F5 Under 4.5 +100