Heroes vs Eagles Picks For Thursday's June 4, 2020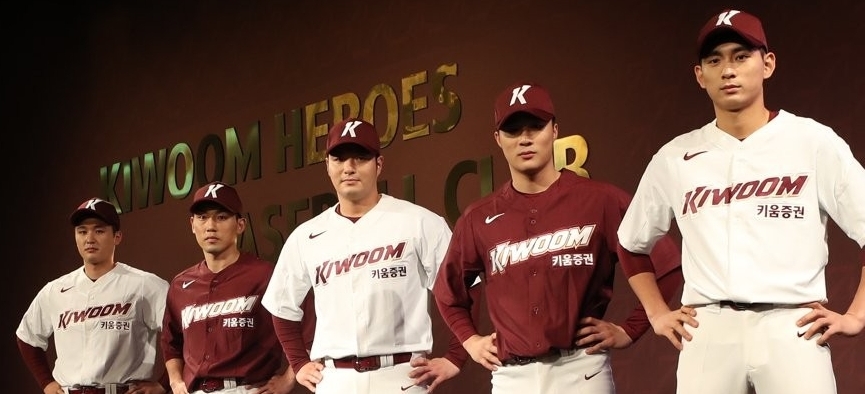 530am EST, Kiwoom Heroes continue their rise to the top of the leader board, as the struggling Hanwha Eagles try to avoid their 11th straight loss. Things will get any easier for the Eagles, when Kiwoom's ace Eric Jokisch takes the mound, looking to sweep the Eagles. This one might surprise you, our money will be on the F5 Under 5 -105
Let's face it, the Hanwha Eagles Suck
Can It get any worse for the Hanwha Eagles? Losing 10 out of 10 games in a row, this team is troubled when it comes to generating runs, and winning games. Until the Eagles can hit on a consistent basis, you're playing roulette trying to find when the Eagles are going to get out of their funk. During their abysmal 10 game winless streak, Hanwha averaged 2.7 runs a game and was shutout in four of the ten.
A firing from the manager could come true, or even a major trade from the organization, if the Eagles want to save their season. If we look at the Eagles offensive numbers on the season, they're last in batting average (.242), last in RBI's a game (3.3 a game), and extra base hits, you guessed it last place (.260).  Current head-to-head records strongly favor the Heroes at 5-0. If you're asking yourself "why not just the Eagles", it comes down to tonight's starter, Kim Min-woo.
Min-woo has lifetime numbers that leave you wanting more, this year Min-woo has delivered the goods. His record might not tell you that, as he's posted a 1-3 record when on the mound. Now take a look just at his home numbers on the year, it's ace quality, to say the least. Kim-woo has allowed only 3 hits, while striking out 14 batters, in just two games.
His distance is not an issue, lasting 7 strong innings, one hiccup for Min-woo was the number of walks he allowed, at almost 3 a game. Min-woo's positives outweigh his negatives this year, and after 2 bad road starts, he looks poised to deliver. Hanwha's ballparks have the second-largest dimensions in the KBO, this allows forgiveness when a pitcher misses his location. 
This should be an easy win for the Heroes
Kiwoom Heroes are sitting 4th, currently tied with the Kia Tigers. This is a team that's very streaky, to say the least. Kiwoom's season started with 5 wins in their first 6 games, the following week the Heroes would lose 4 in a row, only winning twice that week. Since the highflying start to the campaign, things went south for Kiwoom, winning only 5 out of a possible 12 games.
Injuries on the offensive side of the ball took a toll when both starting outfielders went down to injury, good news one is back in the lineup now. The bullpen relief for the Heroes has been shaky at best, a 1.61 WHIP after week 3, and 1.53 in week 4. Hanwha is the kind of team to drop your WHIP/ERA, and if Hanwha couldn't even average a run in the second half of games last week, that worries me. Kiwoom brings their number ace to the mound, Eric Jokisch. Eric has been one of the best pitchers the KBO has witnessed all year (next to Koo Chang-mo from the Dinos).
Let's take a closer look at the accomplishment of Jokisch thus far.  Well for starters, his ERA is less than 1, and he follows it up with a WHIP under 1. Not sure if he's a road warrior? Jokisch is 3-0 on the road. Maybe he has a walk issue that will allow baserunners? Think again, Eric has an average of 1.3 base on balls on the road, good luck trying to find a weak spot in Jokisch's game.
If we take a much larger sample size, dating back to last year, specifically his past 20 starts in the KBO, he's posted an 11-6 record, with a 2.53 ERA, and a 1.09 WHIP.  He gets the chance to face the weakest opponent yet, a team that's been shutout in 4 of their last 10. There's an old saying, "go down swinging, leave it all on the table". Well, in this case, Hanwha will be going down swinging. Below you'll see how close the home and road dichotomies are for each pitcher. 
| | | | | | |
| --- | --- | --- | --- | --- | --- |
| | Record | Hits | Runs | Strikeouts | Walks |
| Jokisch | 3-0 | 8 | 2 | 7 | 3 |
| Min-woo | 1-1 | 3 | 1 | 14 | 6 |
What's the play here?
Concluding tonight's breakdown, another strong outing from both pitchers looks inevitable, my only area of concern would be the control of Min-woo. If Min-woo's control is in check, this will be a low scoring game until the bullpens come in late. I'll be trusting my numbers in both starting pitchers, and look for Hanwha to have a more controlled approach to this game. 
Tonight's KBO Pick: F5 Under 5 -105