Mike Tyson vs Roy Jones Jr. Best Prop Bets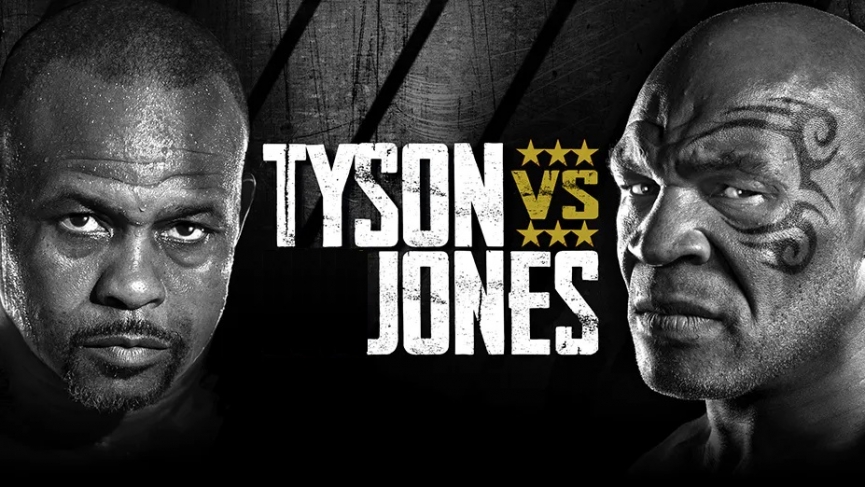 Mike Tyson vs Roy Jones Jr Prop Bets: Heavyweight boxing legend Mike Tyson will return to the ring for the first time since 2005 when he takes on Roy Jones Jr. in an exhibition bout on November 28 at the Staples Center in Los Angeles, California.
Match-UP
Mike Tyson
Roy  Jones jr.
To Win Outright
-200
+150
Total
Over 7.5 Rounds (+120)
Under 7.5 Rounds (-150)
Where/When
Staples Center, Los Angeles
Sat. Nov 28th, 10 PM ET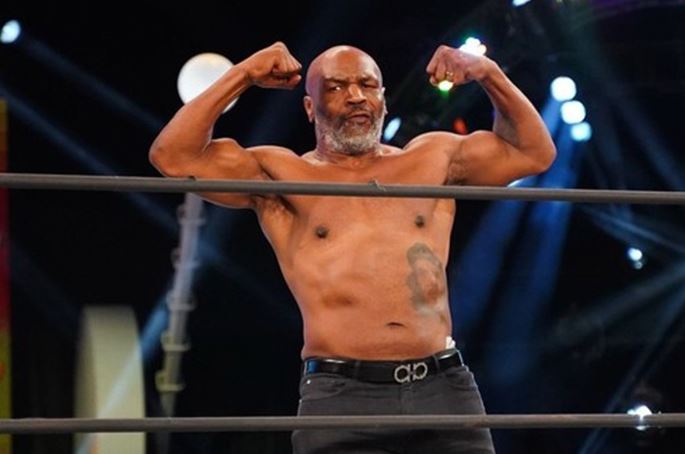 We first saw Mike Tyson returning to the spotlight of combat sports in 2019, when a video surfaced of him showing punching combination techniques to UFC heavyweight Francis Ngannou. Rumors swirled for months of a potential return to the ring for Tyson, after numerous Instagram posts from Tyson hinted at a return, the news of his official return to the ring came on July 23rd. The bout was originally scheduled to take place on September 12th, in front of a small crowd in Carson, California, but has since been rescheduled for November 28th, at the Staples Center in Los Angeles. 
Tyson is 54 years old now, and Jones Jr. is 51, so you can understand why this booking was initially controversial. But as we get closer to fight night, there seems to be a growing big fight buzz among combat sports fans to see how Tyson vs. Jones Jr. plays out.
Tyson is currently available in the -200 range with the comeback on Jones Jr. at +155. Considering both men's age, this is not an easy fight to predict, but someone will win. Tyson vs. Jones Jr. represents a money-making opportunity for bettors because, despite this being an exhibition bout, you can bet on either side, the total, and a variety of props, which is what this article is going to focus on today. There are a variety of prop bets available for you to bet on for this bout. Below are a few props that I am looking at for Tyson vs. Jones Jr.
How to bet Tyson vs Jones Jr.
Best prop bets
Tyson
Jones Jr.
To Win Inside the Distance
-160
+450
To Win by Decision
+400
+250
To Win in Round 1
+850
+4500
Fight Goes Distance
Yes: +162
No: -227
Fight Will End in Draw
Yes: +1150
No: -600
Mike Tyson vs. Roy Jones Over 7.5 Rounds +120
Most seem to think that this fight will end inside the distance, but I'm not so sure about that. It's essential to keep in mind this is an exhibition bout. The California State athletic commission doesn't want to see a knockout here; it wants to see a competitive sparring match. That doesn't mean there won't be a KO because both guys have power and aging chins, plus aa cut could also stop the finish, is not a foregone conclusion here. It should be noted there are only eight rounds scheduled, and the rounds are just two minutes long. Instead of laying juice on a finish, I would rather take a shot on the plus money with the over 7.5 rounds prop at +120.
Will Mike Tyson win by stoppage? No +130
Most probably figure if Tyson wins, it's by knockout, but I also think he has a chance to take home an eight-round decision. The prop on Tyson not winning by stoppage is +130. So if Jones Jr. wins outright or Tyson takes home a decision, you will get plus-money odds on your bet here.
Will Roy Jones Jr. win by stoppage? No -260
If Jones pulls off the upset here, then I think more likely than not, he does so by decision. The 'No' option here is juiced up at -260, but you are given many outs, so the juice is justified.
Will either fighter quit on the stool? No -180
I'm surprised this is even a betting option because I don't see either guy quitting on the stool. Both these guys are too proud to quit, and with it being an exhibition match, I don't see there being enough damage inflicted to make either guy retire on the stool. Lay the juice and take 'No' at -180. Of all the props here, this is one of my favorites to bet on considering the low juice.
Mike Tyson vs. Roy Jones Jr. is a draw +1200
This is a tough fight to call as both men could conceivably score a stoppage or win on the cards. However, another potential outcome is the possibility of a draw. Unlike any UFC bout, with 3 or 5 rounds to judge, this is just an eight-round fight. It's possible both men take four rounds each and that this is scored a draw. At +1200, the odds are undoubtedly favorable to take a shot on this one being tied on the scorecards.
Mike Tyson vs. Roy Jones Jr. ends in Round 1 +200
Again, I'm leaning towards this fight to go the distance, but I can't discount the possibility of a quick KO with both men's age and chins. There is always the chance this fight could end quickly, probably with Tyson scoring a quick finish. If you favor a quick stoppage in this fight, then the match ending in the first round at +200 could be worth a stab or act as a hedge.
Mike Tyson Odds: Who Will He Fight Next?
Mike Tyson
next opponent
odds
Evander Hollyfield: -450
Other/None: -225
Fedor Emelianenko: +280
Aleksander Emelianenko: +570
Oleg Taktarov: +860
Sergei Kharitonov: +900
There are also props available on who Tyson will fight next, and the overwhelming favorite is 58-year-old Evander Holyfield. Both Tyson and Holyfield have suggested a trilogy match between the two recently, and 24 years after the infamous biting incident, I believe this fight could happen for both in 2021 if they choose to continue fighting. Big juice, but this wins.
What props do you like for bets in the Mike Tyson vs. Roy Jones Jr. match?