UFC Futures For Fighters after UFC 171 Smith vs. Teixeir?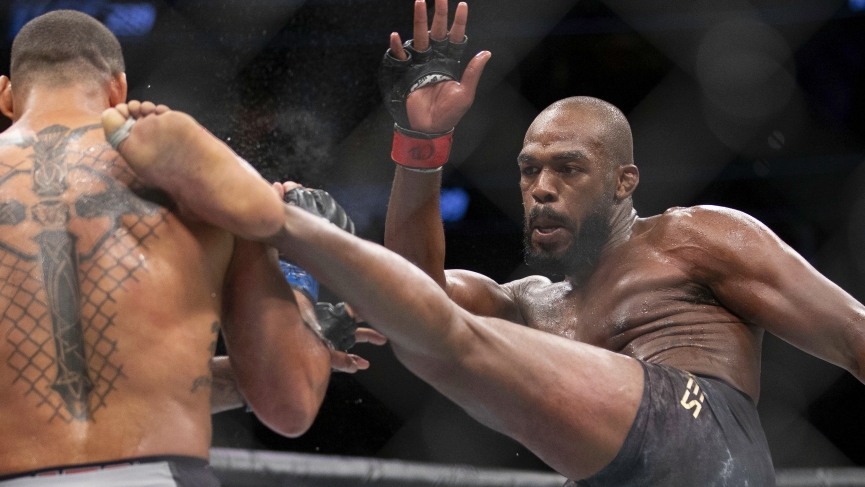 Fast on the heels of UFC 249, UFC Fight Night 171 was the mid-week card that we all needed! There was nothing going on and after this long sports absence just one fight weekend wasn't enough. UFC 249 delivered in a BIG way, but we wanted MORE. UFC Fight Night Smith vs Teixeira gave us that bridge to get us to the Saturday, May 16th card and many of us thought it would be a bit of a mess, but honestly it delivered above expectations. Let's take a look at some of the biggest winners and losers and break down where they go from here. 
What's next for Kelleher After Azure KO
The night started off with an absolute bang. Chase Sherman KO'd Ike and then we had a huge upset when Brian "Boom" Kelleher KO'd Hunter Azure in the 2nd round cashing as a +145 or better dog. I lost a pretty penny on this fight because Hunter was my largest bet of the evening and I never saw Boom landing such a bomb. The UFC has attempted to make Kelleher a stepping stone twice and both times he has finished his opponent's instead.
While Hunter goes back to the drawing board Brian has earned himself a relevant fight in my opinion. Brian didn't waste his post-phone moment on the camera either calling out the fan-favorite and streaking Sean O'Malley. I am a huge fan of Sugar Sean and I believe that kid is the real deal and a terrible matchup for Kelleher, but you know what? Boom has earned it. He's taken out two rising stars and wants a shot at a 3rd hype train, so give it to him. For the UFC this is a win-win. If Kelleher wrecks Sean he has proven himself worthy of a ranked opponent and if Sean gets the win that's a signature name who has become relevant again to put on Sugar's resume. Count me in! 
There is Beef Between Roberson vs. Vettori
This fight is one that I want to bring some attention to even though it didn't happen. Somehow, without the fight ever taking place it has even more appeal. After Roberson was pulled from the card by the UFC's doctors due to weight cutting issues Marvin Vettori tracked him down in the hotel lobby and nearly caused a brawl. The reality is that Karl was likely saved by the doctor from an unsafe situation during a pandemic, but Marvin felt he was being ducked. Karl stepped up to fight Marvin in the lobby to handle their business, but luckily the UFC had security there to diffuse the situation and cooler heads prevailed. This fight is a must re-book now after they basically cut a promo. 
Johnson vs Thiago – Thiago Can't Take Another Loss
What do you do with Michael Johnson? Moving up to 155 appeared to do him good. He looked fast and strong and Johnson's prowess with his hands was on full display as he put on a clinic against Thiago Moises in the first round. Thiago was smart enough to change things up however and in the 2nd round forced the fight to the mat where he made it clear he had the advantage submitting MJ in 40 seconds.
Thiago struggling in round 1 and digging deep leaves me believing that he needs another mid-tier opponent but this loss drops MJ to 3-8 in his last 11. If he wasn't so exciting he would've been cut from the UFC long ago. MJ has flashes of brilliance and when he is on can compete with the best in the world, but somehow manages to find a way to lose almost every fight. He is so exciting to watch though I think the UFC will keep him around but to claim he belongs in the UFC he needs a win.
My vote is to have him stick around 155 where he looks better physically and seems to have more gas in the tank, but he needs a winnable fight. 155 is the most stacked division in the UFC so finding a mark will be hard, but there are a few he might be suited for. Jared Gordon would be a comparable fighter who is a heavy handed wrestler/boxer except Gordon has chin issues and if these two went at it I think MJ could get back on track with a highlight reel finish. 
Alexander Hernandez vs Drew Dober 
This was by far the most exciting prospect fight of the night. Two young fighters who struggled recently were looking to get their careers back on track and ran straight into one another. Dober who has been training with current champion Justin Gaethje just appears to have turned more of a corner than Hernandez and put his striking on full display. Hernandez had his moments, but Drew figured him out and put him away.
This is a huge crossroads as Alexander is losing the ranked number next to his name and Dober is likely picking it up off the floor. The top 15 at lightweight is STACKED with killers and it's going to be hard to find a fight right now. If Dober wants to take some time to enjoy his fight I think he should fill in for the opponent Alexander was supposed to face in Islam Makhachev. This would set up a great striker vs grappler fight and with Dober taking Alexander's number is just makes sense for him to take his interesting fight and a shot at the #13 guy in the world and climb that ladder! 
Teixeira Puts Down Smith – Should Fight Santos Next
Speaking of crossroads my boy Glover turned back the clock AGAIN for a massive upset. Just prior to fight time Glover could be had as high as +200. There was a landslide of money on Smith and all week all we heard was how easy of a bet this was, but Glover had other plans. This is Glover's 2nd lease on life and dropping Smith out of title contention puts him in a place where he can win 1 or 2 more and call out Jon Jones.
There are actually a few interesting fights out there for Glover. Jon Jones might be facing Jan who seems to have the most recent claim to a title shot, he might be rematching Dom Reyes, or he might even take a stab at heavyweight and look to tackle Francis Ngannou.
The 205 division has a bit of a backlog of contenders for the first time in years. Glover should be looking at a guy who might be left out in the cold. Jan has already said that he is only fighting for the title next, so Glover should call out either Dominick Reyes or potentially be the welcome back opponent for Thiago Santos.
Santos had a very exciting 5 round fight with Jones and essentially destroyed both his knees in that fight. A fight like Glover for his comeback tour would be dangerous but appropriate to see if he can get back on track in the deep end. If Jones decides to skip out on the rematch with Dom (which it sounds like he is going to) and faces Jan or Ngannou then Dom needs to get a win to force the issue and Glover is the interesting name at the moment even if he is a bit older. I would think Glover would be a pretty sizable underdog to either man, but after 40 if you want to get that strap those are the kinds of fights you would have to take.