Nascimento vs. Mays Picks: UFC 172 Fight Night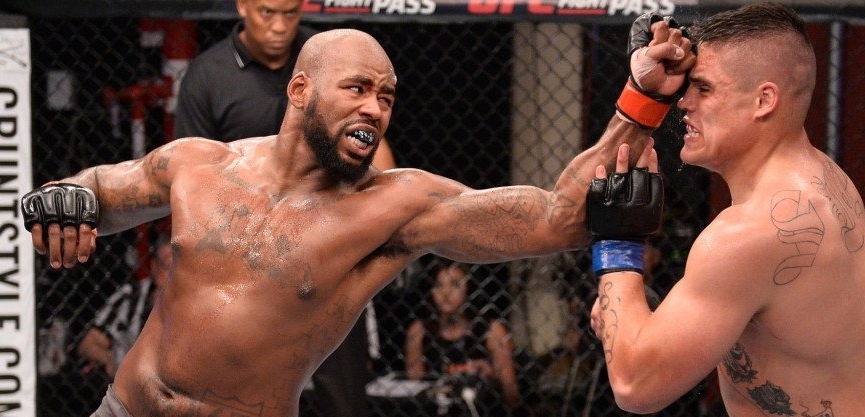 It's always great to start a fight night off right. Both with a great fight and with a winning bet, so let's try to hit both here! UFC Fight Night 172 starts with some serious heavyweight action and I think we should pay special attention to the total rather than picking a side.
Rodrigo Nascimento Ferreira vs Don'Tale Mayes
These are some big boys and both of them are relatively inexperienced and new to the UFC. This means that as certain as we can feel about a side we don't really KNOW anything. What we DO know is that Nascimento is a sick BJJ player for a big man. We don't see many heavyweights who are talented on the floor in the UFC. The ones that come to mind are the golden age UFC heavyweights such as Frank Mir and Fabricio Werdum but we don't have a modern day BJJ wizard. That's the most interesting spot in this fight for me as Don'Tale Mayes is a classic tough gritty heavyweight who is pretty well rounded and we haven't really seen him in this spot before.
Rodrigo Nascimento Ferreira  (+100)
| | |
| --- | --- |
| Age | 27 years old |
| Height | 6'2 |
| Reach | 80' |
| Wins by Submission | 5 |
| Win/Loss | 7-0 |
| Finish Rate | 100% |
Rodrigo Nascimento hails from Brazil and is a true question mark in this fight. We know next to nothing about him except that he is a big man and is true to his roots and is very talented in Brazilian Jiu-Jitsu. So far he's faced only low level regional talent, but he has a 100% finish rate. While that is impressive it's not uncommon among heavyweights who are headed for the UFC. He did get a shot on Dana White's Contender Series and finished his opponent there in the first round as well. 
Don'Tale Mayes (-125)
| | |
| --- | --- |
| Age | 28 years old |
| Height | 6'6 |
| Reach | 81' |
| Wins by KO/TKO | 4 |
| Win/Loss | 7-3 |
| Finish Rate | 71% |
Don'Tale Mayes is another Dana White's Contender series product and he actually was given shots on the show twice. Even after winning his Contender Series fight by 2nd round KO the UFC felt he needed some more time to grow. After he ended his opponent's night in the 1st on his 2nd Contender Series appearance he got the call.
Mayes was thrown to the wolves in the UFC facing Ciryl Gane in his debut and no surprise that didn't go too well. Ciryl had Mayes in trouble early on in the fight, but Mayes dug deep and was able to stay in the fight all the way to the end of the 3rd round when he got caught in a heel hook. They call Don'Tale Mayes Kong for a reason! The man is tough as nails with a huge reach and hits really hard. I believe with some time to develop and grow he could be a problem, but right now he is very unpolished. He also has a tendency to go for low percentage flying knees that could lead to him being taken down. 
Nascimento vs. Mays: The Matchup
This fight could go a lot of ways. With Nascimento having never faced a higher level of competition Don'Tale could knock him out early! Don'Tale has moved to Jackson's MMA and even though they do not have the stunning success rate they used to he is working with current 205 champion and MMA GOAT Jon Jones and that kind of training will do wonders for a young growing fighter.
What I believe it will do is reign him in a bit. Mayes goes for big explosive movements looking for a spectacular highlight reel finish and those only get you so far. Eventually, you rise to a level where the downside, like ending up under a Brazilian jiu-jitsu black belt for instance, is just too costly. If Mayes stays measured and uses his size and athletic advantage he can drag this fight out a bit and take Nascimento into waters he's never seen.
Whether Mayes can get the win here I don't know, but I do think he is tough enough to survive. Gane wasn't able to submit him until he caught that heel hook late in the 3rd round of their fight and I am going to count on that toughness here as well. It's always risky when dealing with heavyweights but Mayes has gone to decisions more than once and Nascimento might struggle a bit the first time under the bright lights. If I'm playing this fight I would lean to the over. 
UFC Pick: Nascimento/Mayes Over 1.5 -105