Junior dos Santos vs Jairzinho Rozenstruik Pick -UFC 252 Underdog Prediction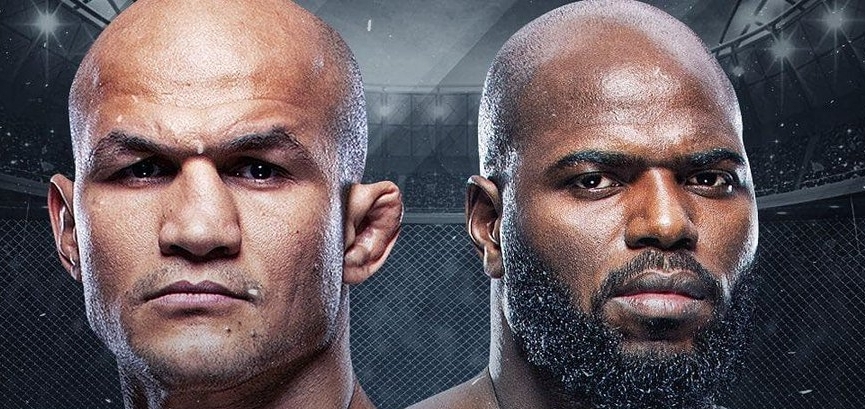 Junior dos Santos vs Jairzinho Rozenstruik pick is my underdog play for UFC 252. The numbered UFC events are always full of chalk. They do a great job of stacking the cards with solid up and coming names that you are interested in watching with winnable fights, or champion Calibur fighters who have a good match up and it's hard to argue with the lines. Even with the majority of people agreeing with the lines somehow a few underdogs manage to slip through the cracks and sometimes big ones.
To learn how I find my underdogs in more detail check out the full article here:
Junior dos Santos vs Jairzinho Rozenstruik Odds
| dos Santos vs Rozenstruik Odds | Junior dos Santos | Jairzinho Rozenstruik |
| --- | --- | --- |
| To Win Outright | +125 | -152 |
Both Junior and Jairzinho are coming off of a loss and need to get back in the win column. Both men are power strikers with extremely fast hands. This fight has fireworks written all over it and we are talking heavyweights in the small cage. This one will be a banger.
| | |
| --- | --- |
| UFC Fighter | Junior dos Santos   |
| Odds | +125 |
| Age | 36 years old |
| Height | 6'4 |
| Reach | 77' |
| Wins by KO/TKO | 15 |
| Win/Loss | 21-7 |
| Finish Rate | 76% |
Junior Dos Santos is a former UFC Heavyweight champion, but he has had an up and down career as of late. Junior has been fighting at the top of the division his entire UFC career and whenever he does get a little step down in competition he dominates. Junior was riding a 3 fight win streak against Blagoy Ivanov, Tai Tuivasa, and Derrick Lewis prior to running into Francis Ngannou and Curtis Blaydes.
Blaydes and Ngannou are the 2 young guns chomping at the bit for their shots at UFC Heavyweight gold and own the #2 and #3 contender spots behind champion Stipe and #1 contender DC. There isn't a ton of shame in losing to the best of the next generation as a former titleholder.
| | |
| --- | --- |
| UFC Fighter | Jairzinho Rozenstruik |
| Odds | -152 |
| Age | 32 years old |
| Height | 6'4 |
| Reach | 78' |
| Wins by KO/TKO | 9 |
| Win/Loss | 10-1 |
| Finish Rate | 90% |
Similarly to Junior, Jarizinho has most recently fallen victim to Francis Ngannou and finds himself an outlier in the heavyweight title picture. Jairzinho is a former pro kickboxer who brings excellent high-level striking to the UFC's Octagon and serious knockout power.
Jairzinho is a threat all the way to the final bell as we saw against Alistair Overeem when he KOd the former Strikeforce champion with 4 seconds left on the clock after a 25-minute battle. Jairzinho was coming after the hype train that was pushing Francis and looking to take all that momentum for himself, but now has to rebuild if he wants to assault the UFC's Heavyweight title.
Junior dos Santos vs Jairzinho Rozenstruik Fight IQ
Junior dos Santos is one of the savviest veterans you will ever see. At Heavyweight you have a longer shelf-life as a fighter as long as your chin holds up because the division is less reliant on speed. The key here is that you have to make sure you protect yourself long enough for that chin to survive. Junior knows how to do exactly that and has relied on his technical boxing and leg kicks to outstrike his foes. He waits for openings rather than forcing them and is extremely elusive for being a big man. We can call that a check!
Junior dos Santos vs Jairzinho Rozenstruik Chin
Alright, Junior has been KOd 5 times in his UFC career. Let's just get that right out at the top. We have to take into account that he has been facing the hardest hitting men on the planet for the better part of 10 years. Those 5 knockout losses have come to Cain Velasquez in his prime, Alistair Overeem, Curren champion Stipe Miocic, Francis Ngannou, and Curtis Blaydes. Only former and, dare I say, future champions have been able to pull this feat off. We also have to bear in mind his opponent. With foes like Francis, Curtis, and now Jairzinho it wouldn't matter if he had the best chin in the world he would still be at risk of that KO. It's rare that we can do this, but we can cross this one off the list and it's okay this time.
Junior dos Santos vs Jairzinho Rozenstruik – No Quit
Junior is a champion. Plain and simple this man has fought the elite of the division for years and he has always been willing to reinvent himself and come back for more. Junior has gone out on his shield more than once and has always looked for the kill. I have no questions about the heart of Junior dos Santos.
Junior dos Santos vs Jairzinho Rozenstruik – Power
We are talking heavyweights! Every man in this division has power. But there are definitely some that have more than others. While Junior may not have the power of Francis Ngannou his 15 KO/TKO's show what this man is capable of. Fast accurate hands and rare spinning heel kicks get the fights done for Junior and he is fully capable of shutting the lights off of anybody in this class. What some may forget is that Junior also has a BJJ black belt to fall back on should the fight hit the mat and actually has a submission win on his record as well. Junior has power covered.
Junior dos Santos vs Jairzinho Rozenstruik Pick
Junior dos Santos definitely checks off all the boxes we are looking for when betting on an underdog. On top of that, we have another angle at Heavyweight where we are allowed to steer into the volatility of the weight class and bet the dogs a bit more loosely. At Heavyweight every single fighter can end the fight at any second and because of that, it shades the value to underdogs because they can come back and win a fight when they are behind in an instant.
Junior is a former champion and that kind of experience is invaluable in a spot like this. The one thing we failed to mention is that Jairzinho may not be ready for this fight. While Junior is coming off of two KO losses in his last 2 outings he last fought in January giving him 7 months to get right. Jairzinho was practically decapitated by Francis Ngannou in May! Just 3 months is not enough time to recover from that kind of a knockout and that is a life-changing crushing blow that he took.
I do not know that Jairzinho will be able to take the kind of punishment Junior can dish out and coming off a loss like that he may be a bit gun shy. Finally, we saw what Alistair Overeem was able to do to Jairzinho for 25 minutes by going to his ground game and Jairzinho has had no time to fill in that defensive gap. Junior is the more well-rounded fighter on Saturday and he may be the one capable of digging deeper right now. Junior could end up like all of Jairzinho's other victims but given all the intangibles I believe we have a live dog in dos Santos!
The Pick: Junior dos Santos (+125)