UFC Fight Island 6 Best Bet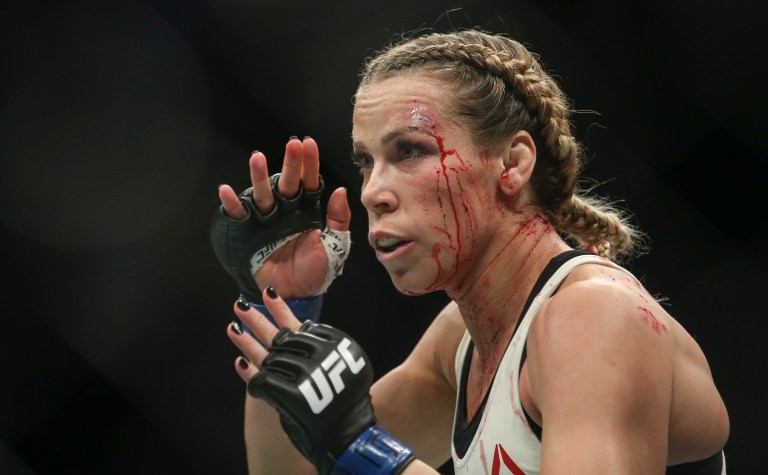 Odds.com's Jessica Andrade vs Katlyn Chookagian Pick is this week's Best Bet: 
| | | |
| --- | --- | --- |
| UFC Fight Island 6 | Best Bet | Best Odds |
| Jessica Andrade vs Katlyn Chookagian | Katlyn Chookagian | +125 (via Bet365) |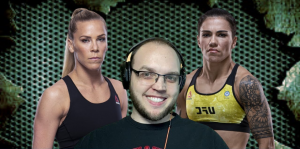 We have been on a run of best bet parlays and I am changing it up this week. I have the best bet for you however it is not a parlay and it is in fact an underdog! I know, I know. I already wrote my underdog article for the week, but I chose a risky big underdog for that spotlight because it is far more fun when breaking the match up-down. There are precious few underdogs that I like on this card for betting this week so let's dig into why I like this one.
The Fighters
| | | |
| --- | --- | --- |
| UFC Match Up | Jessica Andrade | Katlyn Chookagian |
| Best Current Odds | -147 | +125 |
| Age | 29 years old | Not Listed |
| Height | 5'1 | 5'7 |
| Reach | 62' | Not Listed. |
| Wins by Stoppage | 6 Wins by Dec. | 5 Wins by Sub. |
| Finish Rate | 70% | 60% |
| Win/Loss | 20-8 | 10-1 |
Jessica Andrade is maybe the shortest reigning champion in the history of the UFC. She climbed the ladder of 115 by using her raw strength and brute force. Andrade's run ended up culminating in a vicious slam KO of Rose Namajunas, and Dana White strapping a gold belt around her waist, but it was not to be. Andrade immediately defended her belt against Weili Zhang and that fight lasted just 42 seconds and it was all stripped from her. In an instant, she lost everything. Then, Jessica had to face the fans calling her to win over Rose a fluke and in an effort to prove herself agreed to a rematch with Namajunas earlier this year. The result, however, was much as we all expected. Rose dominated the fight for the first 2 rounds and even though Andrade rallied late she was unable to put Rose away and lost a very close decision. Now Andrade is moving up a class and hoping the extra 10 pounds will bring her success.
Katlyn Chookagian is a fighter who I have not been a fan of for a very long time. She is a striker and uses a decently high output to out-work her opponents and she is convincing enough to sway the judges even when the fight is close. Chookagian is notorious for throwing strikes that may not land, but cause the judges to see her as the more active and effective fighter. I have tried time and time again to fade Chookagian, but every time she is able to make the fight close and gritty and the judges see it for her. In fact, the only losses she has suffered in the UFC have been split decisions to Jessica Eye and Liz Carmouche not counting her loss to the queen of 125 Valentina Shevchenko.
Chookagian is the #2 girl in the division and with good reason, but now she is tasked with welcoming the new blood to the division. This is a stylistic nightmare for Jessica Andrade and I simply do not understand this betting line or all the love pouring in on the former champion. Let me repeat, I have never been a big betting fan of Chookagian, but this doesn't make sense. Andrade is a power striker who relies on her big shots to close the show and she is facing a fighter who hasn't shown any durability issues and whose only finish loss is to arguably the 2nd best women's fighter alive today.
Jessica Andrade vs Katlyn Chookagian Pick
Not only is Chookagian going to be a weight class above where Andrade naturally fights but come Saturday she is going to look like she is 2 weight classes above. Chookagian is 8 inches taller than Andrade and will tower over her opponent. More so than that Chookagian will have a 6-inch reach advantage that she more than knows how to use. The only path to victory for Andrade is to take Chookagian down and be able to do enough damage to win 2 of the 3 rounds and I honestly have a hard time seeing that happen.
Yes, Andrade has KO power and can knock the women around at 115, but she is facing somebody 10 pounds heavier and much larger than her usual foes. I do not expect Chookagian to get flatlined in this fight and even though her wrestling isn't her strong suit that size advantage will wear on Andrade as she attempts takedowns and when she attempts to hold Chookagian down if she can get her to the floor. I feel like the wrong fighter is favored here and I see nothing but love for Andrade. I will stand on my lonely cold mountain again and bet the dog. All aboard the Chook Chook train. The Pick: Katlyn Chookagian (+125) via Bet365