Golden Knights vs Canucks Pick – NHL Playoff Series Game 3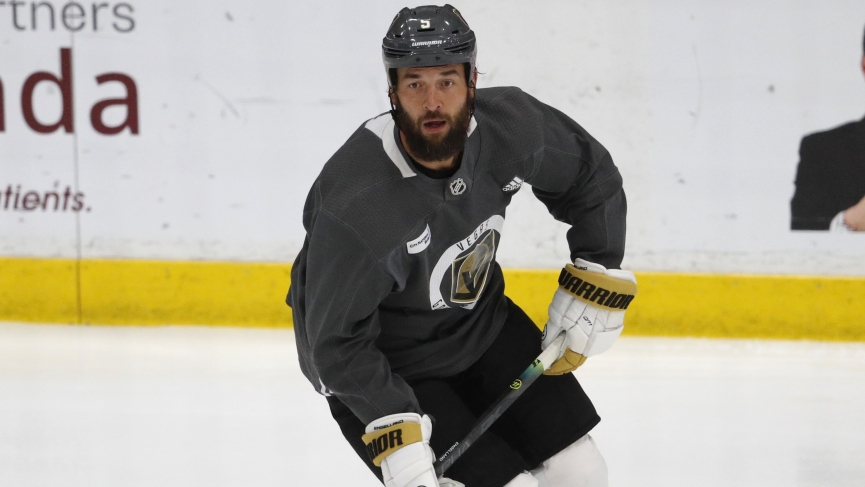 NHL Playoff Preview: Vegas Golden Knights vs. Vancouver Canucks (Game 3) 
Date/Time: Thursday, August 27, 2020, 9:45 pm EST
Odds: Golden Knights -1.5/+130 Canucks +1.5/-155 | Moneyline -210/+175 | Total 6
Cagey Canucks
The Vancouver Canucks were dominated by the Vegas Golden Knights in Game 1 of this series in a 5-0 victory for Vegas and some people were already writing off the Canucks after that one game. I wasn't one of those people. I had a bet on Vancouver along with the over in Game 2 cashing both wagers.
Vancouver had shown the ability to put a bad game behind them and play much better the next time out which is a very impressive characteristic for a team that has many younger players many experiencing postseason hockey for the first time.
The Canucks indeed stepped up and delivered a much better overall team performance in Game 2 defeating Vegas by a score of 5-2. Vancouver's top players were silent in Game 1 but they were all over the ice in Game 2 and made their presence felt. Bo Horvat scored two goals and Elias Pettersson had a goal and two assists.
Toffoli…Terrific
The same can be said for a returning member of the Vancouver Canucks Tyler Toffoli who played his first playoff game since Game 1 of the play-in round against the Minnesota Wild when he got injured. Toffoli had a goal and two assists in his return to the lineup in the Game 2 victory. He was acquired at the trade deadline by the Canucks to give them more offensive depth and a proven playoff performer.
Toffoli won a Stanley Cup in Los Angeles with the Kings. It was a move that was expected to pay dividends for Vancouver at this time of year bringing in a player like Tyler Toffoli who has been a solid playoff performer in seasons past and is fully capable of elevating his game to another level when the stakes get higher.
He has a very solid offensive game with good finishing ability and he isn't easy to knock off the puck. LA was a difficult team to play against at playoff time when he was with the Kings and Toffoli is a tough player to play against as well.
Look who's laughing now!
When Vegas rolled to their 5-0 shutout win in Game 1, the video scoreboard inside Rogers Place in Edmonton showed multiple shots of the Golden Knights bench featuring Vegas players laughing and taunting the Canucks during the game.
It was something noted by captain Bo Horvat and something the team used as even more motivation for Game 2: "We wanted to make a statement, and obviously it was a lot quieter over there (on the Vegas bench), and we're going to try and keep it that way."
Vancouver clearly didn't appreciate the lack of respect being shown by Vegas in Game 1 when the Golden Knights were cruising to that 5-0 win and the Canucks had that extra edge to really want to exact some payback for that.
Playoff sacrifice on display
Jacob Markstrom was fantastic in net for Vancouver in the win as he's been for the majority of these playoffs stopping 38 of 40 shots. The sacrifice it takes from players to win in the playoffs was also on full display from the Canucks in Game 2 who combined to have 40 blocked shots as a team.
Vegas had their chances but they were far from fluid in terms of their passing and a lot of the plays they attempted to make in the offensive zone failed to click which was emblematic of the way things went in Game 2 for the Golden Knights. The loss was only the third game for Vegas since NHL play restarted that they were held to fewer 4 goals.
Golden Knights vs Canucks pick
I would expect Vegas to bounce back offensively in Game 3. The Golden Knights have trended toward the over in games after being held to 2 goals or less in their previous game. The over has cashed at 4-1 clip in the last 5 meetings between these two teams and the over is 12-7 in the last 19 games for these two teams combined.
Expect more of the same here. I'm passing on the side for Game 3 tonight between the Golden Knights and Canucks but I like this game to go over the total even with the half goal increase in the total from up to 6 for this game.