4 Tua Tagovailoa Prop Bets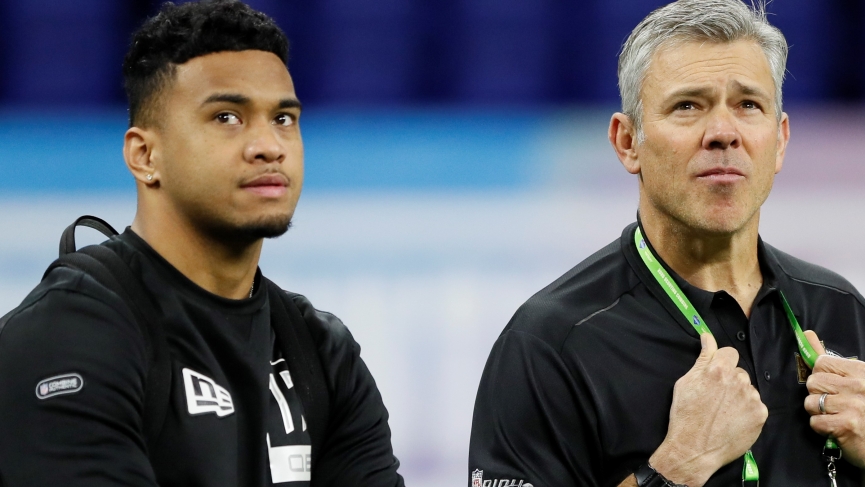 The NFL draft is full of random crap that no one sees coming. Take, for instance, Willis McGahee going in the first round after an OMG-WTF-type injury just three months before the draft. Or, ya know, a goddamn MONKEY making a selection for the Indianapolis Colts in 2017.
One of the hardest things to predict in this year's draft is where Alabama QB Tua Tagovalioa will land in the first round. Making potential bets on who will take Tua may seem overwhelming, but that's why I'm here. Let's break it down.
Miami Odds On Favorite to Land Tua
You can make very real arguments for Tagovailoa being picked anywhere from second to sixth. I'd be more shocked with him falling past six than I was when The Undertaker lost to Brock Lesnar at Wrestlemania 30.
There seems to be only a couple teams that are truly in the race for Tua, along with a couple of dark horses. The most obvious home for Tua is the Miami Dolphins. The sportsbooks agree, making Miami the betting favorite. DraftKings Sportsbook pegs the Phins as -167 favorites.
Betting $100 on Tagovailoa to land in South Beach would net you only $60, but it's honestly the safest play. Seeing how much Miami put into free agency with the likes of Kyle Van Noy, Jordan Howard, Bryon Jones and Ereck Flowers, the Dolphins are very apparently trying to win now.
Adding a franchise QB to that list would be icing on the cake.
Chargers Odds of Getting Tag'd at 2.75 to 1
If you are a futures bettor looking for value odds over the long, take a look at the Los Angeles Chargers. They aren't going to be adding a Cam Newton or Andy Dalton this offseason, meaning they have only Tyrod Taylor and Easton Stick under center.
A $100 bet on the Chargers selecting Tua would pay out $275. Of course, for the Chargers to get a chance to draft the Alabama signal caller, they'll need to outduel the Dolphins, who may have their eye on him as well. Miami has the No. 5 overall pick, as well as two other first-round picks to be able to deal, while Los Angeles is sitting at 6 and has less in its treasure chest of draft capital to use.
That means the Chargers would have to have Tua slip to them at 6 because Miami wanted someone else, or somehow would have to outbid the Dolphins to move up higher to snag Tua.
Going For the Hail Mary 500 to 1
If you want my "Bravo Six, Going Dark" pick, how about throwing a dart at the Carolina Panthers? The new coaching regime clearly didn't want Cam Newton, and they just recently traded Kyle Allen. Who knows what to even make of Will Grier at this point?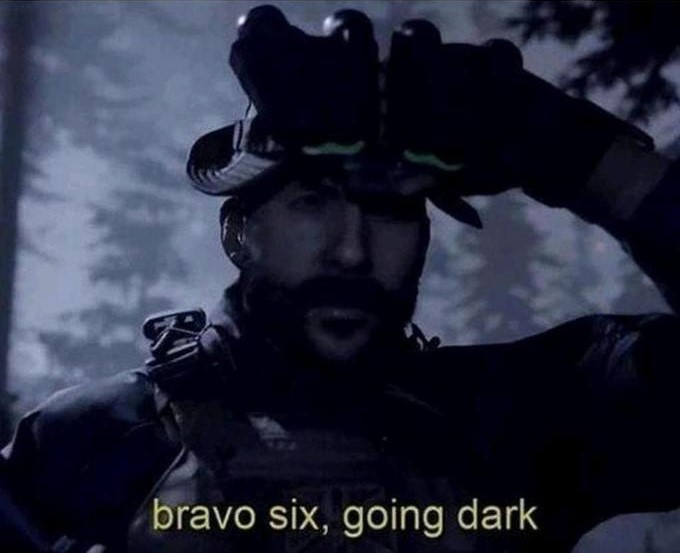 With the seventh pick in the draft, they wouldn't have to give up THAT much in a trade with the Redskins, or maybe the Lions. The Panthers are +5000 to land Tua, meaning $100 would result in a $5,000 payday.
How Else Can Tua Make Me Money?
DraftKings has more prop bets If you think, like I do, that a team is going to trade up to the second overall pick to draft Tagovailoa, why not throw $100 on it?
With +200 odds of being the second player selected, that would pay out a cool total of $300. If you wanted to parlay that with say, the Dolphins being the team to select him, those +200 odds rocket to +380.
And, just for the bookkeeping at home: A second overall pick and the Chargers selecting him parlay offers +1025 odds.
If you want some quick gas money, say an extra $25, why not bet Tua to be the second QB off the board? It's probably the easiest money you'll ever make, and while it's not a bank robbery, $25 is $25.
Oh? $25 isn't enough for you? You greedy bastard, I love it. Why not parlay him being the second QB off the board along with being the second offensive player taken and win $325 on a $200 bet ($100 each for second overall and second offensive player).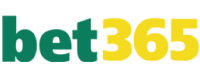 100% Free Bet
Matching Deposit up to $100
Live Betting
NJ Residents Only
Best (and worst) of the Rest
I've already covered this a little bit, but one of the last bets remaining to make regarding Tua is what pick exactly he'll be selected with. DraftKings has the over/under set at pick 3.5 with odds of -110 for each.
Personally, I'd easily take the under. The Dolphins have the fifth pick, and the Chargers the sixth. One of those two teams is going to trade up to ensure they get him.
If Washington is hellbent on taking Chase Young, the Detroit Lions will gladly make that trade. Betting $100 either way and getting it correct will net you $191.
Again, parlaying that along with some easy bets like "second offensive player off the board," or "second quarterback taken" will win you even more money. While parlays are often risky, this seems like one of the few times they can easily pay out huge.
If you just have a ton of money and want to waste it (I strongly urge sending it to me instead… $markhallman3), DraftKings is allowing you to bet that Tua will be the first overall pick, along with the first quarterback taken.
If you believe in aliens, and think that they are going to abduct Joe Burrow to perform experiments on, these have great odds at +1600 and +800, respectively. If you don't believe in aliens, or just have, ya know, general common sense, avoid those bets at all costs.
Well, there you have it. That is just about every single bet you can make on DraftKings regarding the electric Tua Tagovailoa. While he pretty much guaranteed not to go to my favorite team, the Buffalo Bills, hopefully, I'll be able to get some excitement out of him by winning some cold hard cash on him.