Best NFL Picks Under the Total in Week 1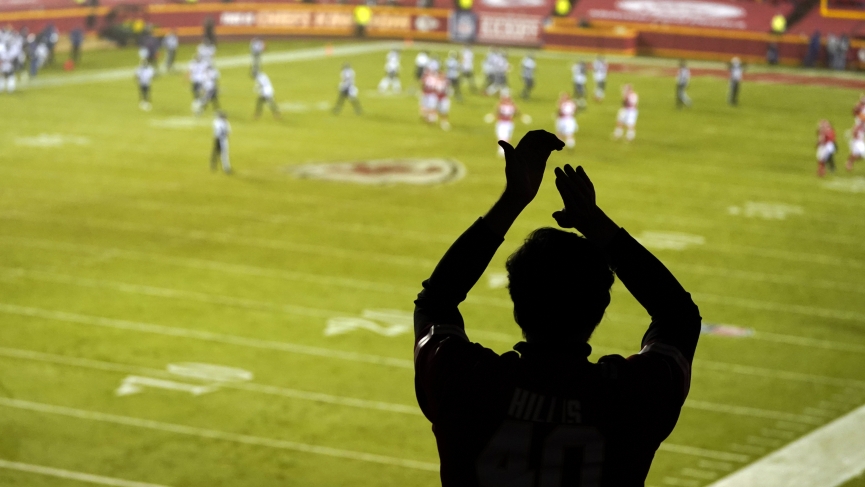 OddsHQ's NFL Week 1 Under Picks: At the start of every NFL season, teams aren't quite at their best. More specifically the offenses haven't quite found their groove. With this in mind, we eye Unders in Week 1.
The Kansas City Chiefs only took two drives to settle in, but they're an exception. All but two members of their starting offense are returning from last season, and they were playing a Texans team that I believe will struggle this season. Plus, to keep it simple, The Chiefs are a powerhouse. The Texans offense looked out of sync all game. A big part of that was the absence of star receiver DeAndre Hopkins whom Bill O'Brien traded away this offseason, like a top-shelf doofus. But also they have new players in the system, and they didn't have a typical offseason to work out the kinks.
The pandemic has made it particularly difficult for teams to iron out any wrinkles in their offense. Without OTA's or preseason matches, teams only had a shortened training camp to get into the groove. Yes, you only see starting offenses play a small portion of preseason matchups, but those game speed reps are important. There are a handful of teams like KC, San Francisco, Baltimore, etc, that shouldn't be too affected by it. They have strong offenses that haven't been subject to many personnel changes, and they all remain in the same systems.
Steelers vs Giants
This is one of the very intriguing under for week one. The spread opened at -2.5 for the Steelers but has since gone up to -6. That play might be dead, but the under 46 might be the play now. The Steelers D is fantastic and creates a ton of pressure. Danny Dimes still hasn't shown me he can handle pressure well, and therefor Saquon will get hemmed in and the Giants will struggle to move the ball. Big Ben is back and looks healthy, but he won't be himself for at least a little while. This game should be low scoring. Take the under.

<!–– MetaBet Message: No odds for an upcoming game found for '456871' ––>
Chargers vs Bengals
This is is another game that likely won't have a ton of scoring. Neither team boasts a particularly explosive offense. Joe Burrow is getting heaps of praise already but hasn't played a single snap in the NFL. I like Jeaux, but let's not pretend he wasn't on a STACKED team at LSU. Yes, he did everything right, but he also had Clyde Edwards Helaire, whom we've already seen has star potential in the NFL. Burrow also had Justin Jefferson, who has been turning heads in camp, and he had Ja'Marr Chase who is poised to be a top ten pick next draft. He has weapons in Cinci, sure, but AJ Green hasn't played in forever, and their O-line is still very suspect. He won't be smoking many victory cigars this season is all I'm saying. The points total is set at 42 and unless Tyrod Taylor goes off I don't see this game reaching that. Take the under.

<!–– MetaBet Message: No odds for an upcoming game found for '456972' ––>
Bears vs Lions
The total is at 43 in this one, which is pretty low. Yet, who believes either of these teams can put up points? The Bears refuse to acknowledge the mistake of drafting Mitchell Trubisky and will continue to pay for that until he's benched for Foles. Poor Allen Robinson. The Lions on the other hand have a great QB with very little help. Golladay is listed as doubtful, and Marvin Jones Jr. is such a frustrating player. Are you good or not? What's your deal guy? I was high on TJ Hockenson coming out of Iowa, and I still am. He could be a sleeper stud this year, but he hasn't done much yet. They also haven't had a legit RB1 since Barry Sanders. The Lions hope D'Andre Swift can be that guy, but we'll have to wait and see. This matchup is two defensive-minded teams that I just don't see coming out firing on offense week 1. Take the under. The best current price on the Under is at u43 -121 via BetRivers

<!–– MetaBet Message: No odds for an upcoming game found for '456873' ––>