Cincinnati Bengals vs Philadelphia Eagles Pick Week 3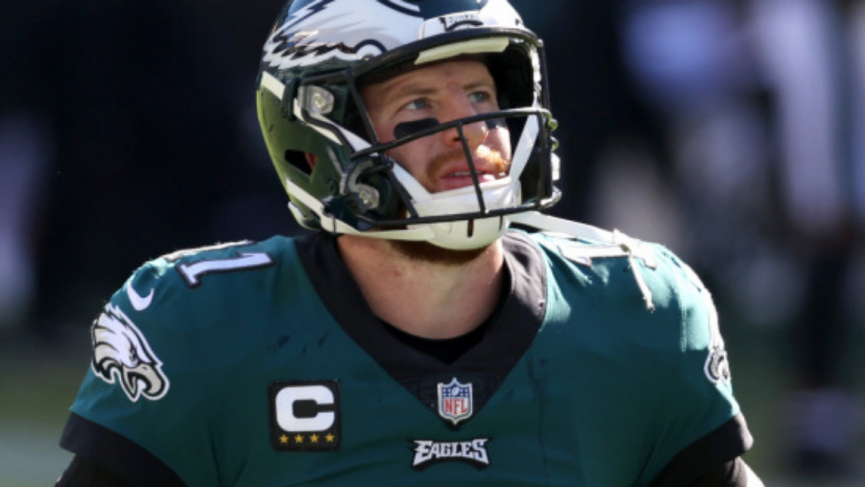 Odds.com's Cincinnati Bengals vs Philadelphia Eagles pick for NFL Week 3: HC Pederson and the Philadelphia Eagles are 0-2 so far this season. They host the 0-2 Bengals on Sunday, in hopes of avoiding the dreaded 0-3 start.
| | | |
| --- | --- | --- |
| NFL Week 3 | Cincinnati Bengals | Philadelphia Eagles |
| Best ATS Odds | +5.5(-110) | -5.5 (-110) |
| Total | Over 46.5 (-110) | Under 46.5 (-118) |
| Where/When | Lincoln Financial Field | 1:00 PM EST |
The Philadelphia Eagles season is on the line having lost their first two games in horrific fashion when they host another 0-2 team in the Cincinnati Bengals. The Eagles roster has been decimated by injuries on both sides of the ball and many new names will now be starters and expected to contribute significantly to this matchup.
Eagle Head Coach Pederson is Overwhelmed
In each of the last two seasons the Eagles have had poor starts and then had to get out the magic wand to make the playoffs since their 2017 Super Bowl Championship season. HC Pederson is annoyed with the Philadelphia press and has answered some questions in a "Belichick" short-tempered fashion. Earlier this week he stated at a press conference that "Those guys in that locker room are mad…. they are upset that we are 0-2 and in this position. But nobody's going to feel sorry for the Philadelphia Eagles or feel sorry for me. I'm going to come here every day and take your questions. You may not like the answers, but I don't care, quite frankly, and what I care about is our team, right, and getting our team prepared to play the Bengals this Sunday."
Those statements do not address the monumental problem the Eagles must solve with so many holes in the dam. Starting with the offensive line, LG Seumalo will miss several weeks with a knee injury. Pro Bowl RG Pederson is out for the year after tearing his achilleas in preseason drills.  The Eagles are struggling mightily on both sides of the ball. The run defense is awful, too many drives stall and ends up not scoring, no discipline defending play-action pass plays. The Rams, who defeated the Eagles last week, led the NFL with the most play-action pass plays run in 2019. So, for the Eagle defense to not be prepared for that scheme is bizarre indeed.
Bengals vs Eagles Underdog Trends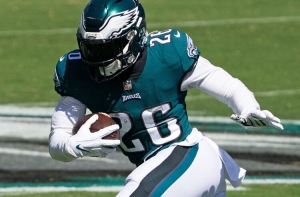 This NFL betting system has earned a solid 109-68 ATS record for 63% winning bets over the last 30 seasons, 12-6 ATS over the last three seasons, and 19-8 ATS over the last five seasons. The requirements are to bet on underdogs of 3.5 to 9.5 points after they allowed 30 or more points in their previous game and is facing an opponent that is coming off a double-digit loss.
So, we know the Bengals are road underdogs of 6-points and lost 35-30 on the road at the Cleveland Browns, but managed to get an against-the-spread (ATS) win as 6-point dogs. The Eagles were throttled 37-19 by the Rams and never led in the game.
In Case You Were Wondering
I bet you wanted to know how 0-2 SU and ATS teams that were favored in both games in Week 1 and 2 have done in Week 3. Ewell, these slow starters are 9-7 SU for 56% wins and 9-6-1 ATS for 60% winning bets since 1990.  If the team lost at home in Week 2 are 10-6 SU and 11-5 ATS for 69% winners if playing at home in Week 3. Lastly, if these 0-2 SU and ATS teams were a playoff team from the previous season they are 16-14 SU and 19-11 ATS for 63% winning bets.
A Few Situational Trends on Wentz
For his career, Wentz is 32-27 SU, 28-31 ATS, and the 'Over' is 29-28 with two pushes. In last week's loss to the Rams Wentz had no touchdown passes and marked the 8th time in his career that he recorded zero TD passes. That horrific performance level accounts for 14% of the 59 games he has played and must improve if he is to keep his starting QB job at the NFL level.
The good news, though, is that Wentz has thrown a single TD pass in five of the seven games following a game getting shutout from the scoring endzone. In 2016 in a home game against the Falcons he had a second consecutive game with zero TD passes and only once in a road game at Seattle in 2016 did he throw more than 1 TD pass getting two of them in that game. In not one of those 7 games did he have more TD passes than interceptions. Not Once!
Take the Cincinnati Bengals plus the points as a Best Bet Upset Alert