Sportsbooks Vs. Bettors: What If The NBA Cancels The Season?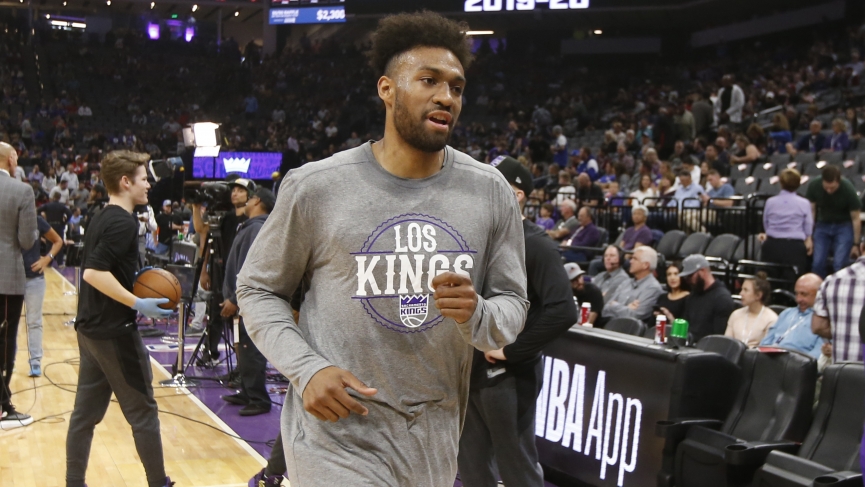 The end of April is here. It's a time that's synonymous with the NBA playoffs beginning. Sadly, we're still unsure of when or if this will take place in 2020. Some bettors placed wagers of the NBA futures variety as far back as September of 2019. Some may have placed wagers as recent as the beginning of March of 2020, just before Rudy Gobert tested positive for COVID-19, effectively suspending the season.
Sportsbooks all over have to be sweating this scenario. Surely, commissioner Adam Silver is doing whatever he can to crown a champion in 2020. He's about as creative as any commissioner we've seen and is completely willing to make changes to get his sport back on track. Still, this is time for concern for bookies all over, and it's also concerning for bettors that have money invested in futures bets.
There's really no telling how this pandemic will pan out. There are many variables and there are various outcomes to consider. One thing that's very clear is that teams will play in empty arenas for the foreseeable future. There's plenty to gain by televising games, even if fans can't pay to view in person. The players are chomping at the bit to get back to normalcy, but are also aware that the virus going around is very serious.
Commissioner Silver could end up mapping out a tournament to end the regular season, making teams battle it out for the bottom seeds in each conference. That could be interesting and entertaining. Then, it's very possible that playoff matches could be shortened. The traveling aspect and where they could potentially play are up in the air as well.
Here's something no one wants to consider at this time. What happens to all of the futures bets if the NBA can't continue and finish the 2019-2020 season? What if this virus is too much? Owners and Silver could elect to protect their players and do the unthinkable if things suddenly get worse. Cancel the season completely. So, who stands to lose the most if this scenario plays out? Let's debate the potential outcomes.
Sportsbooks Refund Futures Bets
This is an option that would benefit bettors and bettors only. Sportsbooks have been and still are debating what to do in these situations. If the NBA doesn't finish their season and ends up packing it in until the 2020-2021 season, then sportsbooks could decide to reimburse all of these bets. These wagers could total millions of dollars, so the bookies would take a major hit in this scenario.
Would it be that surprising if the books took this route? Maybe. What if they chose to refund 80 percent of all wagers to keep themselves from taking a massive hit? Sportsbooks have a lot of bets generated from the past eight or nine months. You can assume that they have data to show exactly how much they'll profit depending on which team is crowned champion. It may be hard for them to swallow a refund, but it's a possibility, albeit an unlikely one.
Wagers Roll Over To Next Season
Another possibility is that sportsbooks could inform all bettors that had a 2020 NBA futures bet that their wagers will roll over to the 2020-2021 season. This way, sportsbooks would retain all of those bets and push them back an entire year. Bettors may not be very happy about this outcome, but it would keep the sportsbooks happy and afloat.
Here's the kicker. Could sportsbooks force these bets to remain on the same team? That would be completely unfair, but it's a possibility. Free agency and the trade market could really ruin some of these wagers. This is a fairly crazy option, but we're unsure of how this could turn out at the moment.
Greed Follows
What if all bets were final? What if every bet isn't secured and spared by some unforeseen pandemic like we are facing? What if bettors don't receive figurative insurance on their bets? Sportsbooks could state that everyone chose a team to win a championship that technically didn't win… Because the season itself was canceled.
I know what you're thinking. There's absolutely no chance of that happening. It's a chilling thought, but what if? The gambling industry would certainly prove that there are no limits to scraping up the profits. Bettors would lose their minds knowing that they donated their money away. This would be a cringe-worthy conclusion and could scare bettors off from making any futures bets of any variety over the coming years. This is not probable, but would it be the biggest shock ever?
There are already some interesting notes worth mentioning. Some books have come out and stated their stance on NBA regular-season win totals for futures bets, for example. Some haven't mentioned a word about any of this. Some may not speak until it's definitive that they have to. Right now, all we can hope is that things get back on track and the NBA is able to finish this season out strong.
Most sportsbooks have removed NBA futures betting altogether. There are many reasons for this. One is that they don't want to commit to more action if they're unsure of how things will be handled, depending on the outcome of this global virus. The other is that they're scared to take a bad beat.
Some injured and rehabilitating stars are looming. They certainly don't want to take in a ton of action for a team like the Brooklyn Nets to win, then have Kevin Durant suddenly return from his Achilles tear. Again, not likely that a player like KD would return, but this proves that sportsbooks will protect their cash flow at all costs. I repeat, sportsbooks will protect themselves no matter what!