Orlando Magic vs Brooklyn Nets Pick July 31, 2020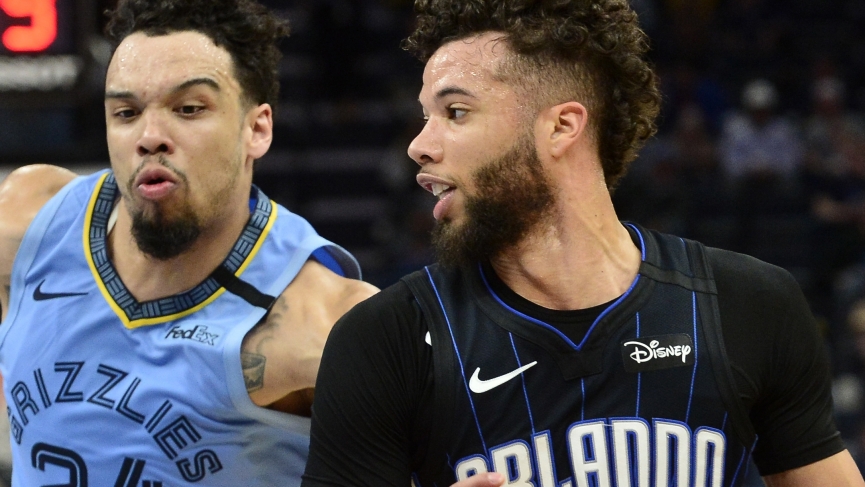 We are about to take a close look at my Orlando Magic vs Brooklyn Nets Pick. The biggest issue facing the Brooklyn Nets as they prepare for their first regular-season game in Orlando against the Orlando Magic is simply just wondering which players will be on the court to field a competitive team for them at this point.

The phrase "Cutting the Nets" means a whole new thing for this Brooklyn team to describe the alarming number of players that are either sitting out or unfit to play for Brooklyn.
Brooklyn Is Cutting The 'Nets' In A Unique Way
Kevin Durant, Kyrie Irving, Spencer Dinwiddie, Taurean Prince, Michael Beasley, Nicolas Claxton, and DeAndre Jordan are all out will not suit up for the Nets in this return to play. Brooklyn's best three remaining players are Caris LeVert, Joe Harris, and Jarrett Allen and there is not much in the way of quality depth capable of making a big impact on a game behind them. The laundry list of absentees for the Brooklyn Nets has led to some significant line movement toward the Orlando Magic who opened -2.5 point favorites in this game and is now currently -6.5 point chalk in this game.
Do You Believe In Magic?
Orlando was playing some great basketball prior to the start of the pandemic as the Magic reeled off a 6-3 SU, 8-1 ATS surge in the last 9 games they played before the halt to NBA action back in March. The Magic certainly has far more hands-on-deck for this first game than the Nets. Aaron Gordon is battling a minor groin injury but that hasn't ruled him out completely yet from playing in this game on Friday night. He is averaging 16.4 points per game, 9.1 rebounds per game and 7 assists per game. Point guard Markelle Fultz played in Monday's scrimmage game for the Magic and he should be ready for Friday.
After a rough start to his pro career in Philadelphia with the 76ers, Fultz has enjoyed a bit of a breakthrough and signs of turning his career around in Orlando with the Magic. Orlando relies heavily on guards Evan Fournier and Terrence Ross along with starting center Nikola Vucevic and forward Aaron Gordon for the bulk of their scoring and there is a drop off in production from them to the rest of the squad.
For a team that is currently a lower seed playoff team in the East right now, the Magic has solid if not sometimes really good defensive numbers. Orlando is 4th in the NBA in fewest points per game allowed and they have done a very good job limiting teams from scoring in transition against them. Orlando is 3rd in the NBA at allowing the fewest fast break points per game and when you can play good defense in transition when so many NBA teams like to run and gun off turnovers and missed baskets, you give yourself a better shot at competing in games. Unfortunately, sloppy play at times and turnovers have plagued Orlando who are among the league leaders in turnovers committed per game.
Orlando Magic vs Brooklyn Nets Pick
Orlando is a much healthier and deeper squad in this matchup and the Magic should have the incentive to win as many games as possible in this 8 game regular-season slate. They have the chance to move up to the #7 seed in the East and possibly avoid the Milwaukee Bucks in the first round of the playoffs as they are a half-game back of Brooklyn for that spot. The Nets are not likely to have a ton of success here in Orlando with all the player personnel absences they are plagued with.
I bet Orlando at -3.5 just as the news of all the Brooklyn Nets players not playing in this restart was starting to surface and bettors reacted to it in a big way as Orlando is currently laying -6.5 in this game. I still can't recommend Brooklyn even though it's a question of value at this point if you haven't bet Orlando yet.
I still lean strongly to laying the points with Orlando although this is the very first game of the regular season for both teams so there is some caution in betting a worse number on that side in the first game out of the gate. I don't think I'll be betting the total in this game but I do lean a bit toward the under. It could be a struggle for the Nets to find consistent offense outside of Caris LeVert and the Magic have shown to be a capable enough squad at the defensive end of the court this season.