Memphis Grizzlies vs Portland Trail Blazers Pick July 31, 2020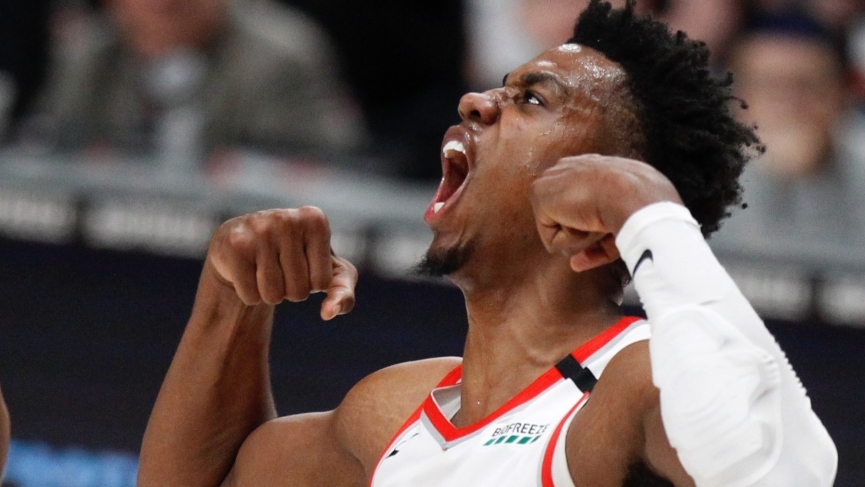 The Memphis Grizzlies vs Portland Trail Blazers pick starts with the Trail Blazers being as healthy as they've been all season and their ravaged frontcourt is just about back to full strength with the return of Jusuf Nurkic and Zach Collins. That low post duo combined with the backcourt explosiveness of Damian Lillard and C.J. McCollum suddenly makes the Blazers a team that I believe moving forward will more resemble the team that went all the way to the Western Conference Finals against Golden State last season than the team that suffered through mediocrity this year for most of the regular season.
Portland now has a much greater inside and outside balance. Hassan Whiteside, Nassir Little, and Gary Trent Jr. have stepped up as well and looked good in the Blazers scrimmage games. Carmelo Anthony isn't what he once was but he is still a capable scorer that can give the Blazers an added supplementary offensive force. Portland is 15th in the NBA in defensive efficiency this season and I think the Blazers have a good chance to be an improved squad at that end of the floor with those two aforementioned key frontcourt impact players back for them.
…But Memphis Is Standing In Their Way
This is a very important game despite the fact it's just the first game for both teams. Portland is trying to track down the Memphis Grizzlies who currently are holding on to that 8th and final playoff seed in the Western Conference. The Grizzlies have good balance on their team with six players averaging double-digits in scoring Ja Morant, Jaren Jackson Jr., Dillon Brooks, Jonas Valanciunas, Brandon Clarke and Josh Jackson. The Grizz has some good low post size and muscle so the fact the Blazers just got their entire frontcourt back from injury means they should be able to match up a lot better with Memphis in the paint area.
Memphis is a good rebounding team and Portland getting a lot of their artillery back in the frontcourt in Nurkic and Collins to go along with Whiteside and they should be able to hold their own in that area in this matchup. The Grizzlies will have a difficult time with the Blazers duo of Damian Lillard and C.J. McCollum as the one significant flaw for the Grizz defensively is their perimeter defense which is ranked 22nd in the NBA and they are allowing 36.3% from the perimeter and that could be trouble for Memphis against the sharpshooting Portland backcourt.
Memphis Grizzlies vs. Portland Trail Blazers Pick
I have Portland circled as 'bet on' squad right out of the gate as the NBA is set to resume play. This team was hit hard by injuries and certainly also didn't play up to the level they were capable of but they have looked sharp in their scrimmage games and they have much closer to their full team with only a couple exceptions. The Blazers are saying all the right things that they expect to make a run toward a playoff spot in the West and can give any team a tough battle in the first round should they get there.
Memphis struggles guarding the perimeter is the exact characteristic that Portland can exploit and take advantage of. Meanwhile, the Blazers getting their bigs back and their frontcourt much stronger will allow them to handle the Grizzlies interior size much better than they would have earlier in the season. I'm laying the small Moneyline price with Portland at -130 to get the win in this game. In terms of the total, I would look to bet the game Over 222.5 as this game should feature a decent amount of pace and when Portland can get hot from 3 point range which I think they could in this game, their games tend to go over the total.