Rays at Red Sox Pick and Today's Best Bets August 13, 2020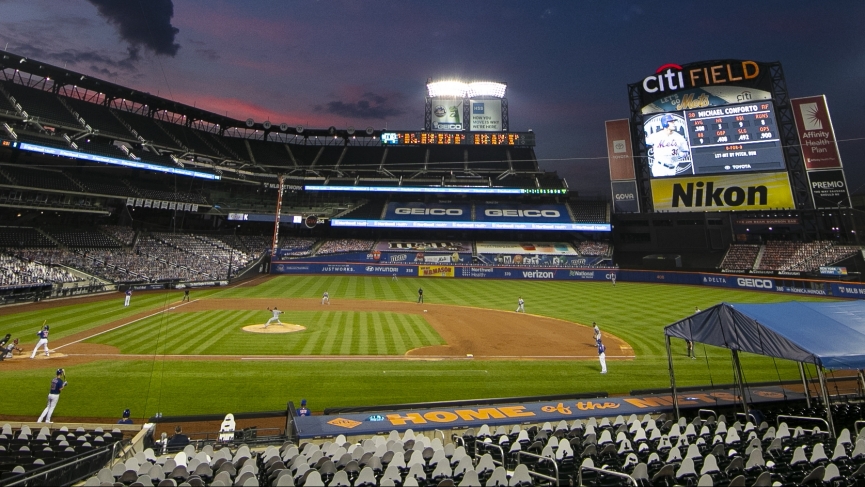 Today we will get into my Rays at Red Sox Pick and Today's Best Bets August 13, 2020 and 2 other best bets but before we get into today, yesterday was a rough MLB betting effort on my part as I went 0-5 and dropped $21, more than half my wallet. Ouch. Two of my Over-Under 9.5 picks (Royals-Reds and Orioles-Phillies) went down to the final inning, but each fell a run short in a 5-4 final.
Time to press on. Careful with the afternoon baseball action on what's a getaway day for many series, as they start new opponents Friday. And with just six games on the MLB schedule, I'll be providing analysis for my favorite three.
An early note: Be careful with the weather in these early games; thunderstorms may impact them.
2020 Total: 20-18 (53% win rate), including 12-6 (66%) on Run Lines +19.71 units in wallet.
(Note: All MLB odds and lines current as of Thursday, midnight ET.)
Tampa Bay Rays at Boston Red Sox Pick
Probables: RHP Tyler Glasnow (0-1, 5.56 ERA) at LHP Kyle Hart (–)
First pitch: 4:30 p.m. ET
➕ 5 units on Over 9.5 (+100) at BetAmerica, PointsBet, ResortsCasino.com, FoxBet, and BetRivers
Sure, the Rays helped obliterate my against-the-grain bet from Wednesday, but I can't be bitter. I'll bet on a repeat of the Over/Under that helped sink me. Boston's next arm up in a rotation seeking answers, Hart will make his major-league debut Thursday, following a 2019 season in which he posted a serviceable 3.86 ERA, 1.27 WHIP, and 80:36 K: BB over 100.1 innings.
The Rays know how to platoon, which could impact Hart's ability to navigate their lineup. Tampa Bay could slide in lefty killers Yandy Diaz, Hunter Renfroe, and Jose Martinez to load up and get the best angles on the debuting 27-year-old's pitches. Hart certainly doesn't have the prospect profile to trust in his first MLB outing. Tampa Bay is 12-1 in its last 13 trips to Boston, and though they haven't shown that success in this short sample, the Rays were a top-10 offense against left-handed pitching last year (eighth with a .325 wOBA).
Glasnow has endured a rough start to 2020, failing to complete the fifth inning in any of his three starts of 2020. And assuming he still has trouble going deep into games, that would mean the BoSox would do their part to hold up the run total. Perhaps Boston ditching Andrew Benintendi from the lineup card will help jump-start the bats.
Baltimore Orioles at Philadelphia Phillies Pick
Probables: RHP Tom Eshelman (0-0, 3.68 ERA) at RHP Jake Arrieta (1-1, 2.45 ERA)
First pitch: 4:05 p.m. ET
➕ 5 units on Phillies' Run Line -1.5 (+105) at BetMGM and FoxBet
Eshelman, who has made just two appearances (one start) this year, has fanned just three batters in 7 1/3 frames. He allowed a whopping 12 homers in that short sample last year and should hover around the strike zone often. On the other hand, Arrieta (10:1 K: BB) has flashed the form of his Cy Young-caliber self from his days with the Cubs. Across 29 starts at Citizens Bank Park, the longtime Phillies righty boasts a 3.51 ERA in 29 starts.
Though Tuesday numbers at home, Philadelphia ranked seventh with a .344 wOBA, and OF Bryce Harper ranked fifth among big-leaguers at .490. The run line serves, on a platter, a double-up opportunity for the home favorite with the much more experienced starting pitcher toeing the rubber.
Washington Nationals at New York Mets
Probables: RHP Austin Voth (0-1, 1.80 ERA) at LHP David Peterson (2-1, 3.78 ERA)
First pitch: 1:10 p.m. ET
➕ 5 units on Nationals' Moneyline (+110) at BetAmerica and ResortsCasino.com
Voth earned a rotation spot earlier this season and has done decent work with it within the first few weeks of 2020. Unfortunately, he's also yielded two home runs in that small window, and in his sole visit to Citi Field (July 14, 2018 — coincidentally his MLB debut), he was tagged for seven runs in just 4 1/3 innings.
Peterson skipped Triple-A to join the Mets' rotation, and while the 24-year-old hasn't been flashy, he's admirably chewed up innings (2-1, 3.78 ERA, 14:6 K: BB in 16 2/3 frames). The southpaw has had some good fortune turn his way, though; he's posted a lucky 78.1 left-on-base percentage. Expect more of those ducks on the pond to cross as his sample size increases.
That comeuppance may hit the field Thursday: The Nationals lead the majors with a .427 wOBA against lefties (through Tuesday). The Mets' injury-riddled offense and Peterson coming back to earth should permit Washington to close out this series with a victory.