Pirates vs Twins Pick and Today's MLB Best Bets August 4, 2020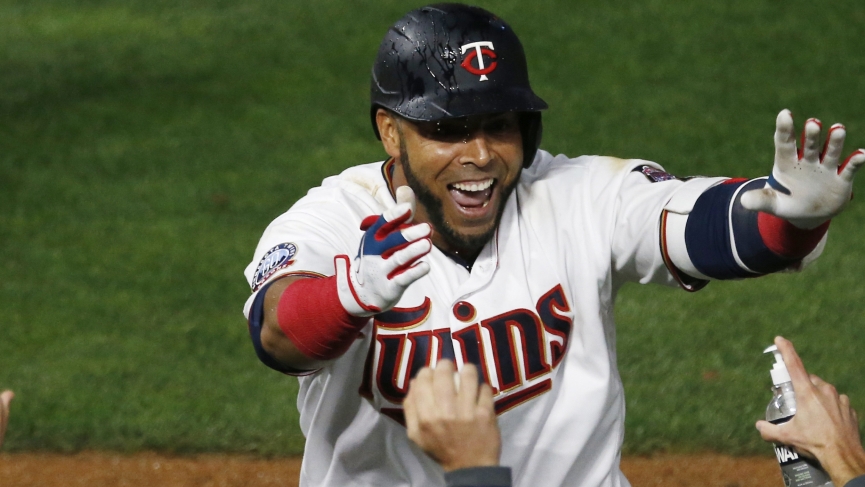 I'm back to make MLB betting picks for Tuesday through Thursday this week. Tuesday's baseball schedule starts at 2:10 p.m. ET with my Pirates vs Twins pick.
Last Thursday, I went 2-2 for the second time in three days, bringing my Odds.com MLB picks record to 8-5 (6-2 on Run Lines, 2-3 on Over/Unders), with my wallet up 27.47 units. Even more so than that stalemate, I'm still reeling after seeing a torn Achilles end the season for Atlanta Braves ace Mike Soroka. It's a big hit to Atlanta's rotation depth, which already was in question after the club designated Mike Foltynewicz for assignment. However, as I'll talk about shortly, they have another hurler with an ace profile who could help carry the staff.
Meanwhile, baseball fans should also enjoy Cleveland Indians righty, Shane Bieber, on the mound again. I certainly appreciate the performance from his last start contributed to my win total.
Another formatting note: I'm going to increase my listings each day to include a few "favorite" locks. I was complimented for being bold with my picks — an aim I want to take in my attempt to become a sharp — but it wouldn't hurt for me to include some easier picks, too.
Of course, that gives me a chance to talk about peak performers like Cleveland Indians starting pitcher Shane Bieber, who's cruising as an AL Cy Young favorite so far and takes the hill at the Cincinnati Reds.
(Note: All lines current as of Tuesday, 9 a.m. ET .)
🔒 Lock Favorites: Tuesday, Aug. 4
Minnesota Twins Run Line (-1.5, -105) vs. Pittsburgh Pirates, 5 units: DraftKings
Cleveland Indians Run Line (-1.5, +104) at Cincinnati Reds, 3 units: FanDuel
Toronto Blue Jays at Atlanta Braves, 7:15 p.m. ET
Probables: RHP Matt Shoemaker (0-0, 1.50 ERA) at Max Fried (1-0, 2.31 ERA)
➕ 5 units on Braves' Run Line -1.5 (+120), FanDuel/DraftKings
If Ozzie Albies (wrist) is in the lineup, run to make this bet. Even if the Braves continue to rest this secret stud, I'll stick with the wager. If Soroka is the Braves' ace, Fried is probably their 1B ace.
There are not many pitches in the game prettier than Max Fried's Curveball. 😍

It's art. pic.twitter.com/Swg6L7a2Qm

— Rob Friedman (@PitchingNinja) July 30, 2020
The former top prospect won 17 games last year, and his 4.02 ERA hid his enticing skills (9.4 K/9, 2.6 BB/9). Fried boasts a studly 3.09 ERA, 9.1 K/9 and 2.3 BB/9 when working in Atlanta. Plus, in 2020's small sample size, the Blue Jays own a woeful .223 wOBA versus southpaws, which ranks 28th. Shoemaker relies on inducing weak contact but walks too many people for that approach to remain consistent, and Atlanta is tied for sixth with a .792 OPS against righties since the start of the 2019 season.
New York Mets at Washington Nationals, 7:05 p.m. ET
Probables: LHP Steven Matz (0-1, 3.18 ERA) at LHP Patrick Corbin (0-0, 1.42 ERA)
➕ 5 units on Nationals' Run Line -1.5 (+145), DraftKings
Which superlative to bet? The Nationals and Mets are tied for fifth with a 113 wRC+ against left-handers since the start of the 2019 season, but Washington's pitcher may have one of the best home-field advantages going on Tuesday's slate. Corbin enjoyed a 2.40 ERA and allowed a dazzling .199/.261/.313 slash at home in his debut season with Washington last year, so I was surprised to find a Washington run line bet with that big a return on investment.  I mentioned Matz's home-road splits last week; though he held a decent 3.80 ERA in five starts at Nationals Park last year, the lefty stumbles more in general away from Citi Field.
The Mets are also still trying to collect their lineup after Yoenis Cespedes' departure as he opted out of the season this past weekend. His bat's departure from the depth chart strips the Mets of another righty bat to combat lefties; Brian Dozier as a bottom-side platooner doesn't have the same juice in 2020.
Texas Rangers at Oakland Athletics, 9:10 p.m. ET
Probables: RHP Lance Lynn (1-0, 0.00 ERA) at LHP Jesus Luzardo (0-0, 1.35 ERA)
➕ 3 units on Rangers' Moneyline (+138), FanDuel
Betting Texas away from Arlington typically means you're working with a riskier offense. Still, I'm going with the underrated Lynn. He stumbled at Oakland last year (6.75 ERA in three starts), but the books are docking the 2019 star a bit too strongly.
Compounding that is that Luzardo may struggle to go five innings in his first major-league start; he's been relegated to long-relief duty since making his debut last year, and he's coming off a COVID-19 absence. Texas is also at +1.5 (-160) on the run line, which dictates that this will be a close one. I'm willing to trust the more experienced hurler in a pitcher-friendly park, even if he's visiting.