Kia Tigers vs SK Wyverns Predictions For June 14, 2020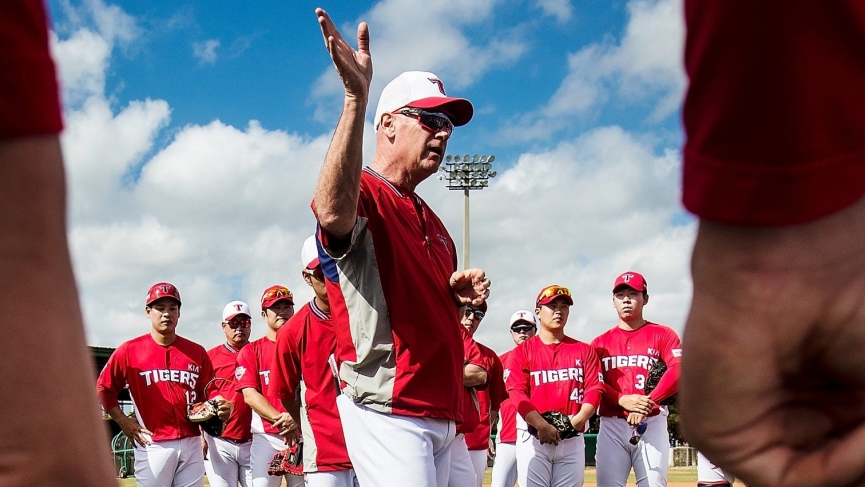 Kia Tigers winners of four of their last five games, look to make it a series sweep on the SK Wyverns. Kia will have their number one pitcher on the mound, while SK brings a young upcoming superstar, making his first home start of the year. I'll be backing an early Under 5.
Kia Tigers vs SK Wyverns at Munhak Baseball Stadium
Kia has found themselves in the winner's column to start June. Coming off a middling May, where Kia sat in the bottom half in bullpen statistics, and second-half runs scored, June has made those numbers look like child's play. In June Kia are now 3rd in second-half scoring, while their bullpens hover around the same mark it was in May (1.57 WHIP).
Kia Turned it around in June
Kia is a team that beats up on the weak, and struggles versus the stronger teams. Kia was swept last week by the hands of the Doosan Bears, a team that sits top three in almost every offensive category. Even when Kia is losing games they find a way to keep teams under 5 runs scored.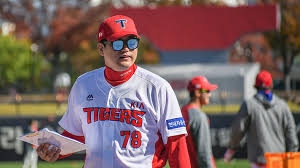 In June, Kia has allowed only one team to score more than 5 runs on them, and that team was the KT Wiz. I can't say enough about the starters for KIA, they are the only team in the KBO who have their original five starters still intact. Compare that to a team like Samsung, or even SK who have mixed eight to nine starting pitchers. Tonight Kia will lean on Hyun-jong Yang, who cashed a ticket for us early in the week. Coming right back to Yang, he'll have a weaker than usual SK team, that in return should see bump up in his stats.
Yang is yet to face SK this year, where he is 5-2, with a 3.89 ERA, and a 1.27 WHIP. Yang can average at least 5 innings a start, giving up fewer hits than he does innings at 5.1. He is not a top strikeout pitcher, but his contact is light, allowing 3 HR's in 37 innings thus far. When I look into Yang's away stats, they're slightly above his season longs numbers, but only somewhat.
He's 2-1, allowing a 3.68 ERA, and 1.36 WHIP, with four quality starts out of a possible seven. Yang will not see (OF) Dong-min Han, who leads SK in the majority of hitting statistics. Han averaged .317 at the plate, with 6 HR's, and 12 RBI's. Since May 24th when Han went down with an apparent lower leg injury, his reports are he is progressing well, but the team will not rush him back. With Han still out of the lineup, and both teams going under in 13 of their last 14 games, Yang should have a very strong outing here, despite the fact SK has lost 5 of their past 6.
SK coming off a winning streak that they can't seem to get back to in June
Since SK's mini win streak at the end of May, regression has hit SK like a ton of bricks. With 8 starting pitchers in their lineup, SK has issues trusting someone other than Seung-won Moon. Tonight will see Geon-wook Lee, who came up from the bullpen late in May. In just 3 starts, Lee faced some of the toughest opposition the KBO had, where we won 2 of his 3 games all on the road.
The fact he was able to shut down LG and Doosan, leads me to believe Kia will be a drop-in class when it comes to offensive production. An area of concern for our guy Geon-wook, he gives up a .300 batting average to left-hand hitters and Kia have 4 lefties who average over .400 on-base percentage. If Geon-wook can get through players like Ramos for LG, and Fernandez from Doosan, no Kia player can instill such power. 
SK's second-half scoring has been awful all season long, averaging 1.50 runs in May, and 1.29 runs in June. Bullpen production has never been SK's strong suit, they are hovering around the same benchmark all season long, 1.52 WHIP. I have a hard time figuring out how SK will win this game if they cannot stop Kia in the second half. Geon-wook should have enough to stifle the Kia offense early, it's late in-game where we could see the runs scored. 
| | | | | |
| --- | --- | --- | --- | --- |
| | Vs Lefties | Vs Righties | Innings (1-3) | Innings (4-6) |
| Hyun-jong Yang | 0.222 | 0.259 | 0.241 | 0.262 |
| Geon-wook Lee | 0.297 | 0.120 | 0.265 | 0.227 |
With both teams trending under, and polished starters taking the mound. I find it hard not to back the F5 Under 5. I would be inclined to choose Kia FG, but our area of expertise over here at odds.com is First Five betting. Keeping the bullpen's out of the equation has allowed us to continuously stay in the black.
A combined 13 under in their last 14 games, and a key player on each side out of the lineup, im confident enough to believe our two starters will be superior. Our money will be on the first five under 5. Best of luck.
Tonight's KBO Best Bet: F5 Under 5 -110