Heroes vs Dinos: KBO Picks for June 13th
Tonight's match-up has the chance to be shortened, due to the chance of rain. There will be multiple games with the chance of rain, putting a slight wrench in our capping. The rain starts at 11am in Korea and continues throughout the day. Unless it starts to poor early, the games should be played, and in our case five innings is all we're going to need.
Kiwoom Heroes vs NC Dinos
Kiwoom started June winning 7 of 10 games, which five of those wins were on the run line. Outfielder Jung-hoo Lee will return to the lineup, after taking a stinger to the leg on Thursday night. Lee has been a huge factor in the success of the Heroes, with 3 HR's, 23 RBI's, and batting .369. You want Lee in the lineup when backing an over. As a team their batting .265, with 35 home runs, with a near complete healthy lineup. With the team returning to 100%, expect Kiwoom to climb the leaderboard with other teams. In the first series at NC, Kiwoom lost all three games, allowing NC to score and average 8.6 runs in the process. The difference is Kiwoom is playing much better baseball, and if we see anything like we did on May 26th, we'll have another high scoring affair.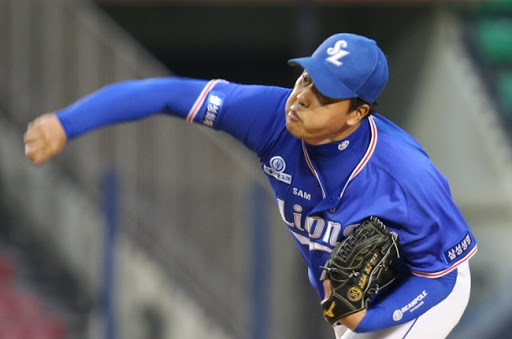 Hyun-hee Han's struggles look to continue, as he faces the NC Dinos once again who look to bounce back after winning 3 for 4 at home. Han's numbers were awful back in late May, he lasted only four innings, giving up seven hits, striking out two, and walking four. Now on the road, Han holds a 4.96 ERA, and 1.59 WHIP. In our previous articles, we told you anything under 1.40 should give you hope your pitcher has control of what he's throwing. One of Han's areas of concern is the arsenal of pitches he throws, lacking the velocity and commanded to blow the ball by you. He's averaging a bleak 3 strikeouts a game. In Situational spots he gives up .310 to left-handed hitters, and .304 to right-handed batters. Early in games (innings 1-3), Han's opponents are batting .351, followed by a .245 from innings 4-6 innings. Expect this to spill over into tonight's shortened game.
If you've been backing the NC Dinos like we have all year, you've been banking money. However, tonight will be much different, as cashing in runs will be at a premium. With the uncertainty of this rainstorm, and two pitchers who lack control, anything could happen in tonight's game. What we can tell you is the NC Dino's have scored seven runs in 6 of their past 8 games, winning each game by 2+ runs. Tonight, the Dino's will lean on J
Tonight the NC Dinos will lean on Jae-hak Lee, making his 7th start to the season, his analytical numbers do not mirror his 3-1 record. In 2020, Lee posts a 5.08 ERA, followed up with a 1.31 WHIP. Lee seems to be the better pitcher in tonight's game, though that's not saying much. At home his numbers skyrocket, to a 7.47 ERA, and a 1.73 WHIP. When looking at home/road dichotomy, Lee allows more hits, and walks than his counterpart Hyun-hee Han. Situational pitching, Lee allows a .304 opponent batting average to lefties, and only .200 to righties. Innings 1-3 are his strongest innings, allowing only a .215 opponent batting average, followed by a .311 from innings four to six. The table below will show you the less than desirable numbers.
.
| | | | | | | | |
| --- | --- | --- | --- | --- | --- | --- | --- |
| | Rd./Hm. ERA | Rd./Hm. WHIP | AVG. vs L's | Avg. vs R's | | | |
| Hyun-hee Han | 4.96 | 1.59 | .310 | 3.04 | | | |
| Jae-hak Lee | 7.47 | 1.73 | .304 | .200 | | | |
Both of these teams have contact hitters. With last night's pitchers duel we saw only 6 combined hits, and I expect both teams will get after it early. It's not just the weak starters that make me believe we will get runs scored early, it's the possibility of the rain out late. A shortened game, with two pitchers who lack power. Let's take advantage of the F5 over 6, and look to make it 3 in a row. Best of luck.
Tonight's KBO Best Bet: F5 Over 6 -115