Woodbine Pick, Saratoga Best Bet and Gulfstream Predictions July 17. 2020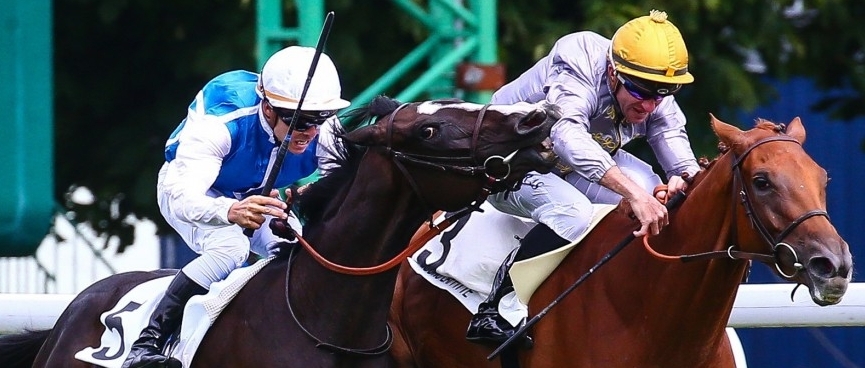 Yesterday at Saratoga, heavy favourite Beautiful Memories stumbled to her knees at the start in the grade three Schuylerville and was eventually pulled up. With the other favourites doing no running, it was 19-1 long shot Dayoutoftheoffice becoming opportunistic and running away with the event.
In the grade three, Peter Pan Country Grammer did well to out finish Caracaro. Thought Caracaro ran the better race as he was wider on both turns while Country Grammer saved every inch of ground. Also, it was a perfect comeback race for Caracaro who had not raced in six months.
Today, hoping the restricted De La Rose at Saratoga remains on turf as Passing Out faces four horses trained by Chad Brown. On firm turf, I would prefer Passing Out but the potential for rain and stronger past performances from other horses running on softer turf, tempers my enthusiasm. Let's look at some races.
Woodbine 2nd: Countryside Drive can turn tables 1:33 pm Et
The Woodbine 2nd is a $7,500 claimer for three-year-olds and up who have not won two races going 1 1/16 miles on synthetic. I'm hoping one of the several stretch outs will show speed to inject some pace in this race. Perhaps Ghost Island can win this race but he has lost ground in all of his route races and usually positions too.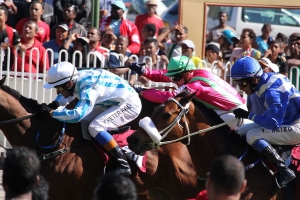 Cause for Alarm and Countryside Drive both come out of the same race. While Cause for Alarm finished in front of Countryside Drive, I was not enamoured with his performance. He was closer to a pace that held together and had no excuse for not being second in that race.
Countryside Drive (6-1 ML) is my play as he had the excuse of being at the back in a race with no pace. That was also his first start against winners so I'm expecting a step forward today. Also, he was more than nine lengths behind in that last race and while he is a closer, he typically isn't that far back.
Saratoga 3rd: Ghost Game is improving 2:20 pm Et
The Saratoga 3rd is a starter allowance for three-year-olds and up going 1 1/8 miles on dirt. The heavy odds on, morning-line favourite is The Rock Says and he figures to take a lot of money for new trainer Robertino Diodoro who is stellar off the claim. From a Beyer Speed Figure perspective, he looks almost unbeatable as his last race was his worst on dirt earning just a 75 Beyer and the rest of the field has a combined one race with a Beyer over 75.
The issue with The Rock Says is that taking money and looking like a significant favourite on paper is a common theme for him as he's been favoured in each of his last four starts. Another common theme is burning money as he was the beaten favourite in all of those races including his last where he was 1/2. He ran twice at Saratoga last year, at today's distance and while it was against better horses, he was losing ground from the stretch to the wire in both. He was favoured in one of those races so I wonder if he really wants to go this far.
If I was certain Blood Moon would take the lead, he'd be my top pick but considering The Rock Says is adding blinkers and likes to hang at the most crucial moments, think they are likely to try a speed approach with him. If Blood Moon does make the front, he is capable of wiring this field and what better place to be turning for home then in front of a favourite who likes to settle for minor awards.
My top pick is Ghost Game (10-1 ML) who showed marked improvement when dropping out of maiden allowance competition. He then took another step forward last time in his first attempt at a route by rallying well while wide in a race where the pace held together. With continued improvement, Ghost Game can have a major say in the outcome.
Gulfstream 9th: Dexter Road worth a look 4:09 pm Et
The Gulfstream 9th is an $8,000 claimer for four-year-olds and up who have not won a race in the past six months going one mile on dirt. Perhaps morning-line favourite Diamond Bachelor can win now that he competes for new trainer Saffie Joseph who does well off the claim and with horses returning from long layoffs. I don't want to trust the nine-year-old off a 13-month layoff and note that he is winless (0 for 26) on dirt including 0 for 12 at Gulfstream.
I'm also against Unbridled Holiday who has started twice since returning from a long layoff and has done no running in either race. Two-Step Slew ran one of his better races last time when being left alone on the front end. He was caught however and is unlikely to take the lead in this spot.
Dizzy Gillespie can win if he doesn't spot the field five lengths like he did last time when missing the break. His best success recently has been when being able to take the lead but with Town Policy stretching out and Just Kidding in this race, I'm not sure he gets there.
Just Kidding gets a good post which should give him options either to go to the lead or rate just off the inside speed horses. He has been popular in the claim box recently making his third straight start for different connections. Last time he started for trainer Saffie Joseph who immediately dropped him into this level for $8,000 despite being initially claimed for $16,000. He never looked like a winner in his last race despite being 3/5 and perhaps new trainer Carlos David, who has been having an excellent year, can improve him but it's still always hard to claim off Saffie Joseph.
The horse I want is Dexter Road (12-1 ML) who always seems to be a fair price. He doesn't do anything flashy but typically provides a consistently solid effort and with the lack of trust I have among the main contenders, it seems like a good spot to back him. Last time he was second best to a horse that was odds on. Previously to that, he ran in the same race as Just Kidding when he was squeezed at the start and still made a sustained rally while being wide throughout.