Woodbine Pick, Monmouth and Del Mar Predictions August 16, 2020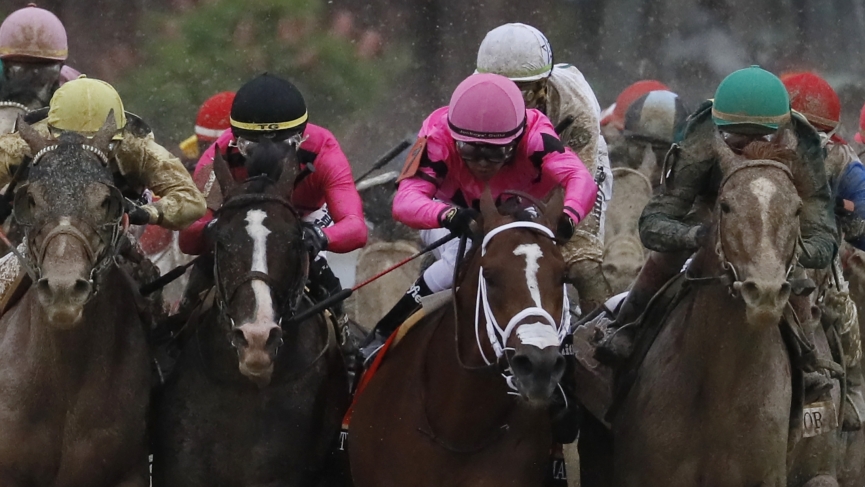 Today we will take a look at my Woodbine pick, Monmouth and Del Mar predictions for today's races after we look at yesterday at Woodbine, Theodora B. Wired the Dance Smartly at 11-1. Thought race favourite Etoile had every chance to win and didn't. She has now failed as the favourite in both of her starts in North America and seems like a play against in future races. Fan favourite Pink Lloyd had some nervous stretch moments when lacking room but eventually got clear to deliver as the favourite in the Bold Venture. March to the Arch got a perfect set up and perfect inside out trip to win the King Edward.
The favourites in the Plate Trial, Clayton and Woodbine Oaks, Curlin's Voyage delivered and they could meet in next month's Queen's Plate. The final time in the Woodbine Oaks was over half a second faster than the Plate Trial at the same distance according to Trackus. That was to be expected after the early fractions of the Plate Trial where the opening half was done in a dawdling 49:79 seconds. Thought Clayton looked very green in his win but the talent is evident.
At Saratoga, Decorated Invader could not handle added distance and did not hit the board as Domestic Spending got opportunistic to turn the tables and win the Saratoga Derby Invitational. Swiss Skydiver dominated the Alabama proving more ground was no issue. It should be a thrilling matchup with Gamine in the Kentucky Oaks unless her connections opt for the Kentucky Derby. Her second-place finish in the Blue Grass two starts ago is enough to qualify.
Today, Saratoga runs the female equivalent of the Saratoga Derby Invitational with the Saratoga Oaks Invitational where my main opinion is to play against the horses coming out of the Lake Placid. Woodbine and Del Mar also have stakes features. Let's look at some races:
Woodbine 8th: Another Time can turn tables 4:55 pm Et
The Woodbine 8th is the grade three Seaway for fillies and mares three years old and up going seven furlongs on synthetic. Souper Escape will likely be your favourite and on the basis of her two career races on the Woodbine Synthetic, she probably should be. Last time in her return to Woodbine she dominated the Trillium while being left alone on the front end. My only issue with her is that both times she's been to Woodbine, she's been a fair price and today she'll likely be favoured. Also, she appears to be a better two-turn horse so I'm sceptical about the turnback and with Sister Peacock and Gamble's Candy in this race, she most certainly won't be left alone on the lead.
Perhaps Amalfi Coast can win and her last race on synthetic gives her a chance when she provided a small upset in the grade two Bessarabian. My issue with her is that is the only race on synthetic that would give her a chance.
Painting went off as the favourite in the Trillium and finished an okay second a placing she has become accustomed to with four seconds in eight starts. Note that three of those second-place efforts came to different horses in this race so she would have to turn the tables on several horses.
The horse I want is Another Time (8-1 ML) who was a non-threatening third in the Trillium but I always thought past a mile might be stretching it for her. Note that three starts ago on turf she beat Souper Escape going 7 ½ furlongs. Think the turnback in distance works to her advantage and she gets a rider upgrade to the meets leading rider Rafael Hernandez.
Monmouth 10th: Rose for a Saint adds blinkers 5:04 pm Et
The Monmouth 10th is a $10,000 maiden claimer for three-year-olds and up going one mile on dirt. Perhaps odds-on morning-line favourite House Arrest will take to dirt while plummeting in class after four unsuccessful attempts on turf but I'd rather bet against it. Big City Ralph is a logical alternative as he debuted on dirt going today's distance and ran evenly. With some improvement, he should factor.
The horse I want however is Rose for a Saint (6-1 ML) who also ran in that race where Big City Ralph finished ahead of him. It was his first time routing; he had some speed and tried to re-rally in the stretch. He can build off that performance and adds blinkers, a move that has previously been successful for the barn.
Del Mar 10th: Pretty Point enjoys turf routes 9:35 pm Et
The Del Mar 10th is the CTT and TOC for fillies and mares three years old and up going 1 3/8 miles on turf. Siberian Iris is your morning line favourite and the defending champ. As a favourite however she would be unappealing as she has lost to multiple of these horses previously and that win last year represents her last win. The addition of jockey Flavien Prat is only going to make her take money and don't see the race on her page that makes her any kind of standout.
I'm also against Quick who ran well at longer distances in Europe but those were against shorter fields and has not gone passed a mile since being in North America. Don't Blame Judy is capable of winning this race and almost certain she'll run well but the two wins compared to Eleven minor awards in 23 races makes her hard to trust.
Maxim Rate ran one of her better races last time and if she repeats it, she likely wins. The issue is that race came at a mile, the longest race she has run has been nine furlongs and today she'll have to travel much farther. Nevertheless, she has some speed in a race void of it thus she is the alternative.
The horse I want is Pretty Point (6-1 ML). At the end of her three-year-old season she tried the grade one American Oaks at 1 ¼ mile and ran well to be third. Two starts ago in a stake, she again tried a stake and finished a respectable third and last time at today's distance she won. If you throw out all of her races except those three where she was asked to go an extended route, she looks like a strong contender.