Will Texas Sports Betting Legislation Pass in 2021?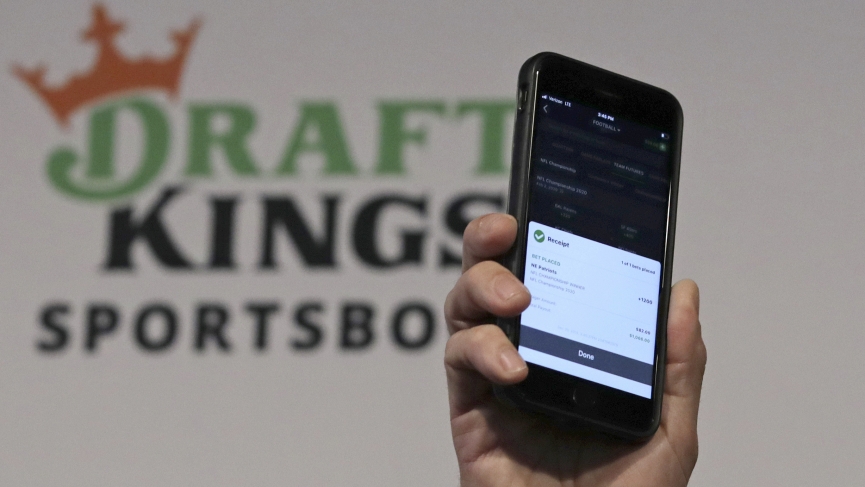 Texas sports betting is one of the many legislative bills looking to get passed in 2021. The state could be the first of big states like New York, California, and Florida to get a bill passed this year.
Reports are leading to influential sports owners in Texas are lobbying to push sports betting through this year. Jerry Jones, Mark Cuban, and Tilman Fertitta are all pushing the Texas Governor's Office to move on a sports betting bill while the state has full representation.
The Lone Star states have historically been conservative, but lawmakers are look traditions and wanting to get a bill through this year. There was a chance that Texas would have had to wait on sports wagering until the state allowed commercial casinos.
However, it looks like there is a chance that Texas takes a similar approach as Tennessee and Virginia to launch online sports betting.
Who is The Sports Betting Alliance?
The sense of urgency for online Texas sports betting has escalated in Texas with a Sports Betting Alliance's announcement. This group is supported by several pro teams such as the Dallas Stars, Dallas Cowboys, Dallas Mavericks, Texas Rangers, and FC Dallas and top betting platforms.
What's their modus operandi? To influence state decision-makers to pass legislation in the short term to enable online sports betting to start generating revenue for their state instead of enabling unregulated and illegal sports betting.
According to a statement released by the Sports Betting Alliance via The News, "Legalized sports betting would regulate the industry and generate hundreds of millions of dollars of new revenue for the state which will help fund critical programs without raising taxes."
Texas Sports Betting House Bill 1121
Rep. Harold Dutton is sponsoring House Bill 1121, which he submitted into the state a few weeks ago.
HB 1121 gives some detail into what sports betting could look like in the Lone Star State. Sports betting would likely follow Tennessee with an online model only. Texas does not have a commercial casino in the state, so mobile betting operators would only enter the state.
Operators would be required to pay a $250,000 licensing fee with an annual $200,000 renewal fee. Also, Dutton proposes a tax rate of around 6.25%, one of the lowest in the U.S. Nevada currently has the lowest at 6.75%.
There was no telling how many operators would be allowed in the state or if betting on Texas universities would be legal.
The biggest takeaway is the 6.25% tax rate. This will most likely be discussed in 2021, but a tax rate that low would allow Texas to become the largest sports betting market in the U.S.
With already the second-largest population in the U.S., the Lone Star State would become a multi-billion sports betting industry in its first year. The low tax rate on top of the population would make Texas one of the country's most competitive markets.
How Much Betting Revenue is Texas Leaving on The Table?
Texas bettors are currently going out of state to neighboring states New Mexico, Louisiana, or Oklahoma, to get their action in. Estimates come in at $2.5 billion a year in gambling revenue lost to other states that can be capitalized in Texas if sports betting legislation would pass. This revenue would directly impact Texas Education initiatives as well as other state agencies.
Another Texas Sports Betting Bill Could Emerge
Chris Krafcik of Eilers and Krejcik Gaming tweeted on January 20 of other potential sports betting bill that could be filed to the state in the coming weeks.
Per draft leg we obtained, #TX heading in a v. different direction than #NY re: online #sportsbetting. Skins, 6-figure license fees, and very favorable 10% tax (w/ promo + fed excise deductible from GGR). This leg is apparently backed by local heavies incl. Cowboys and Mavs.

— Chris Krafcik (@CKrafcik) January 20, 2021
The report made by Krafcik would be an excellent opportunity for Texas sports betting. Multiple operators enter the state with high licensing fees, a competitive 10% tax rate and are already backed by the Cowboys and Mavericks.
Either way, an online sports betting platform would be huge for Texas. New York is struggling to figure out the route they want to take for online sports betting. California might be going in-person betting only thanks to tribal casinos having a stronghold on the state's gaming industry.
The state could also pull a page out of Virginia's sports betting model, which has allowed professional teams to acquire sports betting licenses. The Cowboys, Mavericks, and Rockets have all been in favor of legalizing sports betting in Texas.
This opens up Texas to become the premier state in U.S. sports betting, passing Nevada and New Jersey for the top spot.
What Could Hold Back Texas Sports Betting?
Texas running as a conservative state makes it more difficult to move on to sports betting expansion. Under Texas law, sports wagering would need to be amended by the state constitution. Since gambling is banned in the Texas Constitution, it would take two bills to legalize sports betting.
One bill would amend the Constitution, which requires approval from two-thirds of both the House and Senate, and another bill to enact the licensing and regulation details. If the amendment passes, it would then need to be approved by a majority of voters.
Texas could face difficulties with commercial casino expansion, which would also want its cut from sports betting. Las Vegas casino mogul, Sheldon Adelson, spent over $4 million lobbying conservative lawmakers in Texas to expand its casino. Adelson died on January 11. Adelson's company, Las Vegas Sands, is looking to expand its casinos into the Lone Star State.
States like New York and others have also looked at sports betting expansion to help with the budget deficit that the coronavirus has brought on. However, Texas is not one of those situations with fiscal problems, making lawmakers harder to push legalization.
There is enough lobbying from Texas's professional teams to give sports betting a legit chance in 2021. The Lone Star State has the second-highest population and 13th in GDP. Both sports betting bills lay out a broad industry for the state and will welcome healthy competition.
Texas lawmakers are meeting for the 87th state legislation and will be in session until the end of May. There is a lot of time for Texas lawmakers to hash out a sports betting bill in the coming months.
The state will know by the end of May if sports betting has a chance in 2021.